How to get a Tanzania visa
Tanzania is surely one of the most heterogeneous country in Africa. A country that offers everything we are looking for; natural parks, spectacular wildlife, endless deserts and paradise, crystal clear beaches. And of course, the highest peak in Africa, the Kilimanjaro. You can also join a Tanzania safari, an experience you will never forget!
Here you will discover how to get a visa for Tanzania, all the different types available, costs and more.
Do I need a visa to travel to Tanzania?
Yes, you need to know how to get a Tanzania visa to travel. The reason for traveling and the nationality of the applicant will determine the type of Tanzania evisa you will need.
Types of visas for Tanzania
There are seven types of visas available.
Ordinary Visa
This visa is the one for foreigners who want to travel to Tanzania for tourism purposes, visiting family or friends, vacations, attending conferences, humanitarian and charitable activities, medical treatment or any other reason that does not involve economic gains. It is valid for 90 days and a single entry.
Multiple Entry Visa
This visa must be applied for by foreigner who must travel to Tanzania for specific reasons such as:
Directors or workers of Companies registered in Tanzania and not residing in the country.
Spouses married to Tanzanians or residents in the country.
Government Consultants or any international public body.
Representatives of International NGOs.
The multiple entry visa is also issued to U.S. citizens (due to bilateral agreements between the two countries) who wish to come for vacation or tourism purposes, as they cannot apply for the ordinary visa.
The maximum validity of this visa is 12 months, but it is not possible to stay in the country for 12 consecutive months. The maximum period of continuous stay is 90 days. Applicants who are not U.S. citizens and who wish to apply for a multiple visa must submit all justifying documentation.
Transit Visa
This visa must be requested by foreign citizens when the reason for their entry in Tanzania is to transit to reach another destination outside the country. The period of stay should not exceed 7 days.
To apply for this visa, the visa of the country of destination or the proof of flight to that country must be attached as proof. The Transit Visa is strictly for travelers whose purpose of entry is to transit Tanzania and can never be used for tourist purposes for a short stay in the country.
Business Visa
Business visa should be applied for by foreign nationals (for a period of less than 90 days) who wish to travel to the United Republic of Tanzania for one of the following reasons:
To carry out occasional special work such as fixing/repairing machines or conducting short-term training, etc.
To perform short-term professional functions such as auditing accounts, conducting feasibility studies, establishing professional and business contacts, organizing investments during the initial period, etc.
To perform any other legal short-term business tasks recognized by the laws of the country and approved by the issuing authority.
Student Visa
A student visa is granted to a foreigner who enters the country for the purpose of pursuing studies such as:
research students
interns
volunteers
EAC students
exchange students
This visa can be issued for a maximum period of 2 years, and for EAC and exchange students, this visa is free of charge.
Free Visa
This free visa is issued to diplomatic and official duty passport holders, or to a recognized international organization on official duty and its attachés. It can also be issued to an ordinary passport holder if it is indicated by the General Commissioner of Immigration and the Commissioner of Immigration of Zanzibar.
Referral visa
There are some countries whose nationals require special clearance from the General Commissioner of Immigration or the Commissioner of Immigration of Zanzibar prior to visa issuance. These countries fall under the referral visa category.
Citizens in this circumstance are advised to apply for the referral visa and wait to have the visa approved before booking their flights or any accommodation in the country. This procedure must be requested 3 months prior to the scheduled date of travel.
Returnees and refugees in possession of Vienna Convention documentation must also obtain a referral visa before traveling to the United Republic of Tanzania.
This is the list of countries whose nationals are required to apply for a Referral Visa: Afghanistan, Azerbaijan, Bangladesh, Chad, Djibouti, Equatorial Guinea, Ethiopia, Eritrea, Nigeria, Pakistan, Republic of Kazakhstan, Kyrgyz Republic, Lebanon, Mali, Mauritania, Niger, Palestine, Senegal, Iraq, Iran, Somalia, Sri Lanka, Sierra Leone, Tajikistan, Turkmenistan, Uzbekistan, Yemen.
How to apply for a Tanzania visa?
The answer to how to get a Tanzania visa is that, first, you have to fill out an online form at www.visagov.com. Once completed, the corresponding payment must be made and the Tanzania visa application must be submitted.
The forms are reviewed and processed by government authorities. Applicants will be notified via email whether their applications have been accepted or rejected.
In some cases, government authorities may require us to visit a nearby Tanzanian embassy or consular office for a personal interview. This never occurs on tourist visas.
Who needs a visa for Tanzania?
All foreign citizens need to know how to get a Tanzania visa, with the exception of:
Antigua and Barbuda, Anguilla, Ashmore Island, Bahamas, Barbados, Bermuda, Belize, Brunei, British Virgin Islands, British Indian Ocean Territory, Botswana, Cyprus, Cayman Islands, Channel Islands, Cocoa Island, Cook Island, Christmas Island, Dominica, Falkland Islands, Gambia, Ghana, Gibraltar, Grenada, Guernsey, Guyana, Heard Island, Hong Kong, Isle of Man, Jamaica, Jersey, Kenya, Kiribati, Lesotho, Malawi, Montserrat, Malaysia, Madagascar, Malawi, Mauritius, Macau, Mozambique, Nauru, Niue Island, Norfolk Island, Namibia, Papua New Guinea, Rwanda, Romania, Ross Dependency, Samoa, Seychelles, Singapore, Swaziland, Saint Kitts and Nevis, Saint Lucia, Saint Vincent, Saint Helena, South Africa, South Sudan, Trinidad and Tobago, Turks and Caicos Islands, Tokelau, Tonga, Tuvalu, Vanuatu, Uganda, Zambia and Zimbabwe.
If your nationality is not on this list, you must know how to get a visa for Tanzania.
What are the requirements to apply for a visa for Tanzania?
All applicants must ensure that their passports are valid for at least six months and have at least one unused stamp page before submitting their application. Documentation and requirements needed to apply for visas to Tanzania:
Ordinary visa (single entry)
Passport copy
Flight ticket (round trip)
Bank card for fee payment
E-mail to receive the visa resolution
Multiple Visa
Passport copy.
Valid passport or national ID of the person to be visited in Tanzania
Introduction letter from the host Institution detailing the reasons and frequency of visits to the country
Marriage certificate of a spouse and passport/ID, if the applicant is traveling to visit a spouse
Flight ticket (round-trip)
Bank card for fee payment
E-mail to receive the visa resolution
Business Visa
Passport copy
Flight ticket (round-trip)
Bank card for fee payment
E-mail to receive the visa resolution
Work contract or any proof of the work/assignment to be performed in the country. The term of such contract cannot exceed 90 days
Transit visa
Passport copy
Entry visa to the country of final destination, or return ticket to the country of destination
Bank card for fee payment
E-mail to receive the visa resolution
Student visa
Passport copy
Introduction letter from the institution/university where the foreign student will be staying
Letter detailing the course/field and duration of the program to be attended.
Bank card for fee payment
E-mail to receive the visa resolution
The fee for this visa will vary according to the category and duration of the permit.
Visa Application in Referral Cases
Applicants in the reference visa category can only apply online, they cannot obtain a visa on arrival. This visa may take longer to process than other visas.
Besides knowing how to get a Tanzania visa, there are more things you will need to travel successfully. Make sure you read our guide for the entry requirements for Tanzania to avoid any inconveniences at the border.
Can the Tanzania visa be changed once it has been processed?
Once the visa application is submitted, it is not possible to make any changes. Any improperly completed visa may be rejected. The government authorities do not make any refunds in relation to any rejected visa application.
How much does a visa to Tanzania cost?
The fees for the different visas issued by the United Republic of Tanzania are as follows:
Ordinary single entry visa, 50 dollars.
Multiple entry visa, 100 dollars.
Business visa, 250 dollars.
Transit visa, 30 dollars.
Student visa, 50, 250 or 550 dollars, depending on type and duration.
Students traveling to the United Republic of Tanzania for academic purposes for a period not exceeding three months may apply for a student visa at a fee of 50 USD.
Students coming for the same purpose, but for a period exceeding 3 months will pay 250 USD. Students who wish to carry out research activities will pay 550 USD and will be granted a student visa for a maximum period of 2 years.
Free visa (diplomatic), no fees charged.
How far in advance do I need to apply for a Tanzania visa?
Visa applications take about ten days to be processed by government authorities, so applicants are advised to process their application at least 20-25 days in advance. After payment is made, applicants must wait for visa approval before beginning their trip. Notification of approval will be sent to your email.
The Tanzania Department of Immigration Services may reject our application without giving reasons for visa rejection. Applicants who are required to process the referral visa are advised to do so at least 90 days prior to their travel date.
What are the entry borders to Tanzania?
Applicants whose visa applications have currently been approved must enter the United Republic of Tanzania through the five specified entry points, which are:
Julius Nyerere International Airport (JNIA)
Kilimanjaro International Airport (KIA)
Abeid Amani Karume International Airport (AAKIA)
Namanga Border
Tunduma Border
Do you need a transit visa in Tanzania?
If you have to travel through Tanzania you will need a transit visa. Your stay in Tanzania should be less than 7 days. You must also have proof of onward travel out of the country.
---
About the author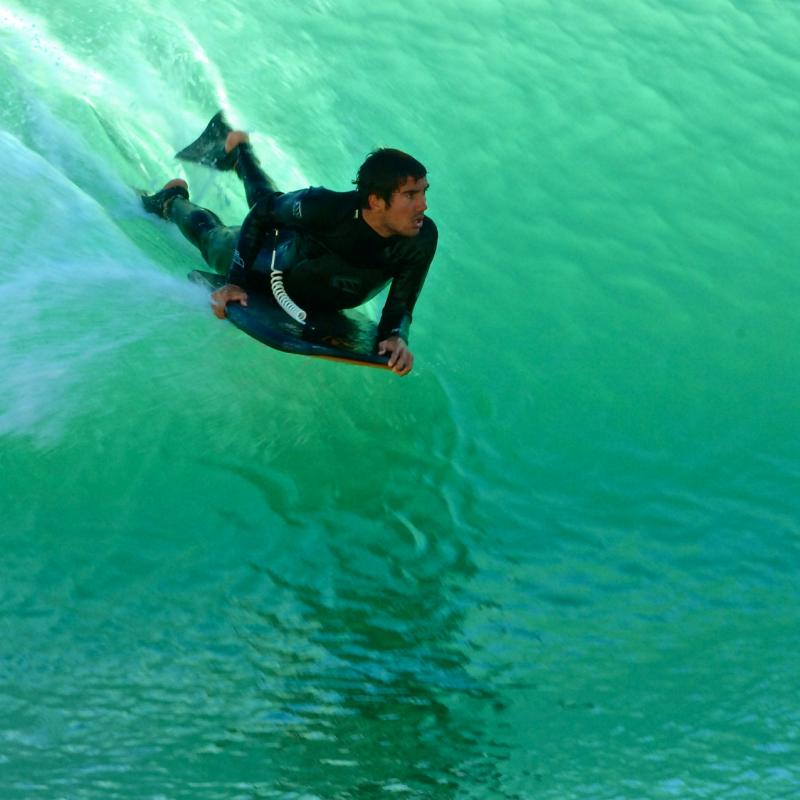 Juan José Herranz
Hello! I'm Juan Jose, a boy from Extremadura who loves to travel and share his experiences with readers. I write articles for Visagov.com and I also help users to process electronic visas for all countries in the world that require it. I'm more of the mountains than the beach, so the quiet destinations with green landscapes are my favorites.
---