How to get a visa for Bahrain
Bahrain is an Asian country located in the Persian Gulf, east of Saudi Arabia. It has an area of approximately 760 square kilometres and a population density of 1626 inhabitants per square kilometre. Bahrain has a characteristic hot and humid climate, where the months of November to May are the coolest.
The capital, Manama, is on the north coast and is the largest city in the country. Tourism in the city has increased significantly in recent years and now makes up a good portion of the economy.
Do I need a visa to travel to Bahrain?
Yes, anyone who wants to travel to Bahrain must apply for a visa. The most common visa is the eVisa (electronic visa), to which more than 200 countries in the world have access.
Types of visas for Bahrain
The type of visa required will depend on the reason for visiting and length of stay in Bahrain. Below are the different visa types to enter Bahrain:
eVisa or electronic visa
The eVisa Bahrain, granted by Bahrain's government, is valid for tourism, transit and commercial business trips. It must be used within 30 days of approval and is valid for a maximum of 90 days, with maximum stays followed by 30 days in the country. It is multi-entry, allowing you to enter and leave as many times as you need while the visa is valid.
Visit -Single entry
This visa is exclusively for tourist purposes or visits to relatives. The visa must be used within 90 days of receiving approval and only allows one entry to the country with a maximum stay of 14 days. It is possible to extend the visa in person in Bahrain, before the end of its validity.
Visit -One year
This visa has the same characteristics as the previous one. It is valid 1 year from the first entry to the country and allows multiple entries to Bahrain with stays of up to 90 days per visit.
On Arrival Visa
This visa is the same as the online eVisa with the difference that it has to be processed upon arrival in the country. This requirement may cause inconvenience in some cases.
If you have any problem with the documentation, you will have to solve it right there in the country. There is a possibility that you will be refused a visa and not be allowed to enter Bahrain and have to return to your country. Another common inconvenience of this visa can be the queues at the airport due to the paperwork.
F1 Visa
This visa is intended for the F1 Grand Prix held annually in Bahrain. It allows a maximum stay of 2 weeks with the possibility of multi-entry. The visa is free of government fees, but it is compulsory to have entry tickets to the Formula 1 Grand Prix.
Embassy Visa
This visa must be processed by foreign nationals who are not eligible to apply for the eVisa. It is necessary to go in person to an embassy or consulate to carry out all the procedures. Several forms must be filled in, documentation such as passport, photo, biometric documents and, depending on the case, support documents. It is recommended to make this application well in advance because it can take more than 2 weeks to receive the approved visa to travel.
How do I apply for a Bahrain visa?
You can process the visa online (eVisa) for tourism, business or transit purposes. You can do this through Visagov.com, which will help throughout the process. The process will be more convenient and will guarantee you obtaining your visa. You will need to complete a simple form and within 48 hours you will have an answer via email, so you can travel with your approved visa.
You will also be able to process an On Arrival Visa from the airport in Bahrain. However, this system can create some inconvenience if you don't have all the required documentation and you will lose time in the immigration department queues. Suppose you are unable to process either of the above two visas due to your nationality. In that case, you must go to the closest Bahrain Embassy to your place of residence and process it personally.
Who needs a visa for Bahrain?
Citizens of Saudi Arabia, the United Arab Emirates, Kuwait, and Oman can travel to Bahrain free of charge. The only requirement is that you present your national identity card at the border or point of entry to Bahrain.
The Bahrain eVisa program covers more than 200 nationalities. If you are not eligible for this program, you should contact your nearest embassy. You can check our eligibility verifier to find out the specific situation of your nationality.
What are the requirements to apply for a visa to Bahrain?
The main requirement to apply for an e-Visa is to have a nationality eligible under the program. You must also have a valid passport with an expiry date of more than 6 months from the date of entry to the country. You will need to attach a colour passport photograph and show a copy of your return flight tickets. In some cases, you may also be asked to provide proof of our accommodation in Bahrain.
Can the Bahrain visa be changed once it has been processed?
Unfortunately, it is not possible to make any changes to your application once it has been processed. Therefore, you must carefully check all information provided before sending the form. If there is an error, your visa will be refused and you will not be reimbursed for the costs of government fees.
How much does a visa to Bahrain cost?
Government fees depend on the type of visa:
The eVisa or online visa costs 29 BHD (approximately 65 euros) in government fees.
The Visit -Single entry visa costs 10 BHD (approximately 20 euros).
The Visit -One-year visa costs 45 BHD (about 100 euros) in government fees.
Fees must be paid before sending the completed form. Once this has been done, you will receive government approval via email within a few days. Please note that the price in euros may vary depending on the fluctuation of the BD.
How far in advance do I need to apply for a Bahrain visa?
Both the eVisa and the visiting visas usually take between 5 and 7 days to be approved. Even so, it is advisable to apply at least 15 days before your planned entry to the country. This will avoid any mishaps that may arise, such as government authorities asking for additional information or documentation.
What are the entry borders to Bahrain?
Bahrain has only got one international airport that accepts tourists from all over the world. It is located in Muharraq, 7 km north of the capital. Bahrain shares maritime borders with Qatar to the south and east and with Saudi Arabia to the west and northwest, linked by a 20-kilometre-long bridge called the King Fahd Road.
Do I need any vaccines to travel to Bahrain?
It is advisable to keep your official vaccination schedule up to date and to get any vaccines at least 4 to 6 weeks before travelling. The only compulsory vaccine is yellow fever if you come from a yellow fever endemic country.
The recommended vaccinations for travel are Hepatitis A, Tetanus-Diphtheria and MMR (Measles, Rubella, Mumps). The vaccine for Hepatitis B, Typhoid, Rabies, Flu and Pneumococcal is recommended in special situations. Consult your doctor for more information.
What is the currency of Bahrain?
The Bahraini dinar (BHD) is the country's official currency. There are cash machines distributed throughout the country and credit cards are accepted in most establishments. An approximation would be: 1 BHD = 2.65 USD // 1 USD = 0.38 BHD.
The value is approximate, as it may vary daily. You can change money at any bank or exchange office. There is not much difference in the exchange rate and they rarely charge management fees.
When is the best time to travel to Bahrain?
The best time to visit Bahrain is from November to May. In these months the temperatures fluctuate between 25 and 28 degrees during the day and 14 and 17 at night.
This is a very pleasant time of year and is not as hot as the period from June to October.
You won't have to worry about rain either, as it rains in Bahrain an average of 10 days a year.
Is it safe to travel to Bahrain?
Bahrain is a very safe place in the Middle East. Although you must always be on the lookout for your belongings, thefts are not common. Additionally, you should always use official taxis to move around Manama and other cities in Bahrain, as we have heard of some cases of unlicensed taxi drivers trying to harass women travelling alone at night.
Important tips for travelling to Bahrain
We recommend that you take out travel insurance to cover not only the costs of medical problems but also theft or loss of valuables.
Bahrain has strict anti-drug laws. Consumption is punishable by imprisonment and/or deportation and the sale of illegal substances can lead to life imprisonment.
Consumption of alcoholic beverages on the street and especially drunkenness in public will get you in prison.
During Ramadan, eating, drinking, smoking, listening to loud music or dancing in public places is prohibited during the day, all of which are punishable by law. Tourists are not required to comply with these prohibitions.
---
About the author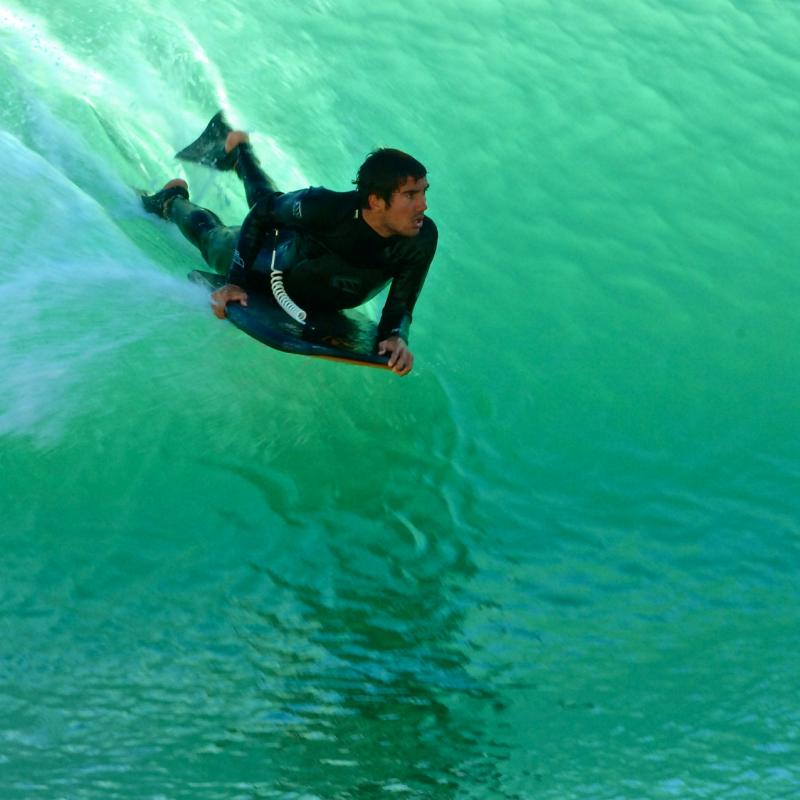 Juan José Herranz
Hello! I'm Juan Jose, a boy from Extremadura who loves to travel and share his experiences with readers. I write articles for Visagov.com and I also help users to process electronic visas for all countries in the world that require it. I'm more of the mountains than the beach, so the quiet destinations with green landscapes are my favorites.
---