Best Beaches in Puerto Rico
Home to approximately 700 miles of coastline lined with turquoise and emerald waters, and snorkelling havens, Puerto Rico, features some of the breathtaking beaches in the Caribbean. There are over a hundred beaches in Puerto Rico, each one giving tough competition to the other in terms of beauty. Unlike many destinations in the Caribbean where visitors cannot access the beaches in resorts, most of the beaches in Puerto Rico are open and free to be explored. And the best part is that you don't even need a visa to enter Puerto Rico if you are a resident of the USA. If you need an ideal beach getaway, plan your trip to Puerto Rico, and you won't be disappointed! Here are some of the best beaches you can visit in Puerto Rico:

Flamenco Beach
Flamenco Beach is ranked as one of the most beautiful beaches not only in Puerto Rico but also in the entire world. And why it should not be! The unbelievable white sand beach with crystal clear turquoise waters is often waveless, which makes it the best swimming beach on the island. Besides swimming, there are many diving sites on the beach for adventure lovers. If you are lucky, you might spot Godzilla fish and even some sea turtles on the shore.

Luquillo Beach
This crescent-shaped beach is surrounded by coconut palms backed by surreal turquoise waters. The beach is ideal for swimming even if you are a beginner, as there are many lifeguards around to help you out. If you don't wish to swim, you can get on fly-boarding or even kayaking. You can also opt for a day trip to the El Yunque National Forest just beyond the beach. There is also a camping area if you want to stay for a night and many food vendors surrounding the beach.

Playa Crash Boat
Playa Crash Boat is another surreal beach that is ideal for surfers of all levels. However, surfing here is not that consistent as compared to other beaches. On days when it's windy and there is a strong swell, the beach gets crowded with surfers coming from all over the country. The Crash Boat Beach is also popular among swimmers, divers and snorkelers. If you would rather just relax on the sand, there are showers, restrooms, and food vendors to facilitate you.

Playa Borinquen
If adventure is all you are after, you should not miss out on Playa Borinquen! This beach is not easier to access, but it is a must-visit for those who want a secluded place that is not crowded at all. Besides swimming in its deep blue waters, you can explore some really cool caves nearby. One of them is the Survival Beach Cave – which is the most popular among them. You can walk to the caves easily when the tides are low. Otherwise, you have to swim to access the caves. The only word of caution is to avoid swimming during the winter months as undercurrents can be really dangerous.

Tortuga Beach
Located on Culebrita Island, Tortuga Beach is a popular destination in Puerto Rico that is only accessible by boat or water taxi. This pocket paradise looks truly incredible with its crystal clear waters, white sand and lush greenery in the surrounding. Though the beach is secluded, there are many activities you can enjoy here, such as swimming with turtles and snorkelling. There are also some trails leading you to the west beach and north tidal pools if you wish to dig in further from the Tortuga Beach.

Icacos Cay
Clear waters, isolation, snorkelling, and beautiful natural scenery are all you can expect at the Icacos Cay – one of the prettiest in entire Puerto Rico. Those staying in San Juan can book a day trip on a boat to the Cay and enjoy their time swimming with the dolphins, snorkelling and many more activities. As there is no ferry service to the Cay, you have to book a boat trip to the island. The tours are pretty booked most of the time, so it is recommended to book in advance days ahead of your trip.

Sun Bay Beach
If you are visiting Vieques by any chance, you should check out its breathtaking beaches. While you cannot explore all of them, don't miss out on Sun Bay Beach – one of many stunning beaches on Vieques Island. This 2-mile long crescent-shaped beach features striking blue waters making a perfect postcard view. There is a dedicated swimming area at the beach with lifeguards assuring safe swimming for everyone. As the beach is easier to get to, it can get really crowded, especially with families. But you can keep walking along the beach and find a quiet spot all to yourself.

Ocean Park Beach
Ocean Park is a beautiful secluded beach located in the Condado District of Puerto Rico. Think of it as a white-sand affair backed by deep blue waters, making a picture-perfect view. As the beach has no bathrooms, showers or changing rooms, it draws fewer tourists as compared to other beaches. But if these things do not bother you and all you want is some alone time by the beach away from the hustle and bustle of cities, then you must visit Ocean Park Beach.

Playa Sucia
Located on Cabo Rojo, Playa Sucia is the most breathtaking beach in the area. From the parking lot, it takes about 10 minutes to reach this picturesque beach with white sand and clear blue waters. The beach is perfect for swimming, and it never gets too crowded like other beaches. The best views of the beach and surrounding area can be witnessed from the lighthouse in the area at the time of sunset. As the beach is not developed, there are no facilities, restaurants or lifeguards around. So, swim at your own risk and bring some snacks with you if you feel like eating something.

Condado Beach
You might have seen a similar sight in Miami, but Condado Beach is truly spectacular in all aspects. The beach attracts everyone from families to couples and also celebrities. Due to the proximity to San Juan, Condado Beach is mostly crowded with visitors. The current here is strong, but you can still swim if you are experienced, but it is recommended not to go too far. If you don't want to swim, you can rent a sun-lounger and simply relax there and enjoy the breathtaking site around you.


---
About the author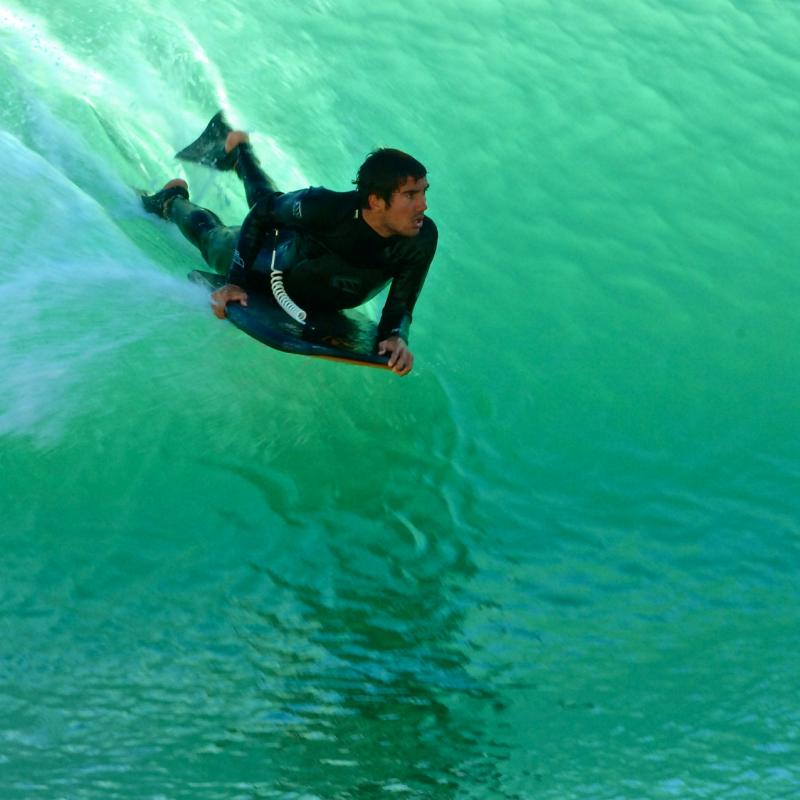 Juan José Herranz
Hello! I'm Juan Jose, a boy from Extremadura who loves to travel and share his experiences with readers. I write articles for Visagov.com and I also help users to process electronic visas for all countries in the world that require it. I'm more of the mountains than the beach, so the quiet destinations with green landscapes are my favorites.
---