Best things to do in Florida in 2021
The State of Florida in the United States of America has everything a vacationer would look for in a destination. Do you want to enjoy pristine beaches? Check. Do you want to explore the wilderness? Check. Do you want jaw-dropping adventures? Check. From palm-fringed beaches to national parks to museums to amusement parks, Florida is simply a treasure trove. The only thing you would find lacking is time to embrace all of these fascinating experiences.
Nicknamed as the Sunshine State of the USA, Florida has a vibrant, charming, and tropical atmosphere. If you find its popular cities to be too crowded, we recommend you tip-toe to the quieter pockets of the state.

Here are some of the best things to do in Florida in 2021!

Hit its magnificent beaches
Florida's picturesque beaches are one thing that would keep you hyped and amused throughout your vacation. In fact, its immense choice of beaches would leave you overwhelmed and wondering where to begin! The white sandy-shore, turquoise-hued waters, and the surrounding greenery of Florida's beaches, make up for a picturesque atmosphere. You can also take part in an array of water sports here.

South Beach in Miami is the most popular beach here, with an artistic vibe dominating its ambiance. It's popular among both locals and tourists and can be quite crowded during the day.

For families looking for a shallow beach, Clearwater is perfect. You can let your kids swim and enjoy without any worry as there are lifeguards patrolling the beach all the time. Clearwater Beach also features a playground, and its promenade is ideal for cycling. Some other hotspots are Siesta Key Beach, Bahia Honda, and Sanibel Beach.
Have Fun at Disney World
Walt Disney World, the most popular attraction in Florida, will transport you to a fairyland. It is a paradise for any entertainment seeker looking for a variety of action-packed and recreational activities. Disney World is divided into 4 major theme parks namely, Magic Kingdom, Epcot, Disney's Hollywood Studios, and Disney's Animal Kingdom.

Say hello to your favorite Disney characters, explore the wonders of the animal kingdom, and go on stomach-churning roller coaster rides to kick your adrenaline. Each ride will give you a different experience! The Typhoon Lagoon Water Park and Blizzard Beach Water Park are the two water parks here. A visit to Disney World will be one of your unforgettable memories of your vacation in Florida!

Pay a Visit to Florida's Museums
Whether you want to learn about science and technology, delve into the nation's history, or admire arts, Florida's museums have got you covered. As you won't be able to cover all of them, we recommend you research and pick ones that interest you beforehand.

The Museum of Science and History provides its visitors with diverse experiences that range from observing planets to watching live animal shows. It's ideal for both kids and adults. For those who love exploring fun things, John and Mable Ringling Museum of Art is a must-visit. It features circus and acrobat acts, interesting artwork, and displays of paintings and sculptures.

If you are a fan of Ernest Hemmingway, don't forget to pay a visit to his house and museum when in Florida. Fantasy of Flight is another popular museum as it displays the largest private aircraft collection in the world to date. Key West Shipwreck Museum, Morikami Museum, and Japanese Gardens, and Museum of Contemporary Art are some other choices for you.

Explore National Parks
Florida may be a busy state, but its many national parks are a haven for anyone craving some time away from the chaotic cities. There are 11 national parks altogether, all worthy of exploring if you have the time to spare.
Everglades National Park, situated in the southern part of the state, features an interesting spectacle of endangered wildlife. It's also popular for activities like kayaking, canoeing, hiking, and bird-watching activities.
Timucuan Ecological and Historic Preserve is a beautiful fusion of history and nature, as you will across many historic relics dotted throughout the area. While enjoying the breathtaking wilderness, you can also learn about America's history of slavery here.

Some other parks are Castillo De San Marcos National Monument, Dry Tortugas National Park, and Biscayne National Park.
Go Shopping
Whether you are a high-end fashionista or thrift-shop hunter, Florida offers one of the best shopping experiences in the United States. Shopping malls, department stores, boutiques, and discount stores, are found throughout the state.
Palm Beach is one of the famous spots among local and foreign shoppers, with Worth Avenue being the star attraction. You will be able to find everything from clothes to antiques to accessories here.

Pensacola is ideal for anyone looking to purchase swimwear and related gear before exploring Florida's many beaches. In addition, there are also plenty of shops selling interesting souvenirs here.

If you are looking for a premium shopping experience, we recommend you to visit Destin. You will be spoilt for choices in Silver Sands Premium Outlets featuring famous international brands. Fort Lauderdale is another similar shopping destination.

Go Island Hopping
Are you looking for a tropical getaway? Then, visiting some of the magnificent little islands in Florida is a great idea. Dry Tortugas is an archipelago of 7 islands that are famed for their tranquil beauty.
It is only accessible by boat, and you can partake in many activities like snorkeling, camping, meditation, and bird-watching. For those who want nothing but a luxurious experience, Amelia Island is perfect. It features many sophisticated resorts equipped with premium features to offer you a comfortable and relaxed stay. Sanibel Island is renowned as a family-friendly spot with its serene atmosphere, shallow beaches, and abundance of shells for your kids to collect and have fun.
In fact, this island houses a museum dedicated to an interesting collection of shells! Fisher Island, Marco Island, and Cedar Key are some other interesting islands that you can consider visiting.
Get Your Visa to Florida!
Florida has so much more to offer you and it's one of the top destinations in the USA among tourists. If you need to obtain a visa to Florida through a hassle-free process, you have come to the right place.
As a professional and expert visa processing agency, we guide our clients through the correct procedure of applying for visas, educating them on the prerequisites, and help them obtain visas for destinations they wish to visit.

---
About the author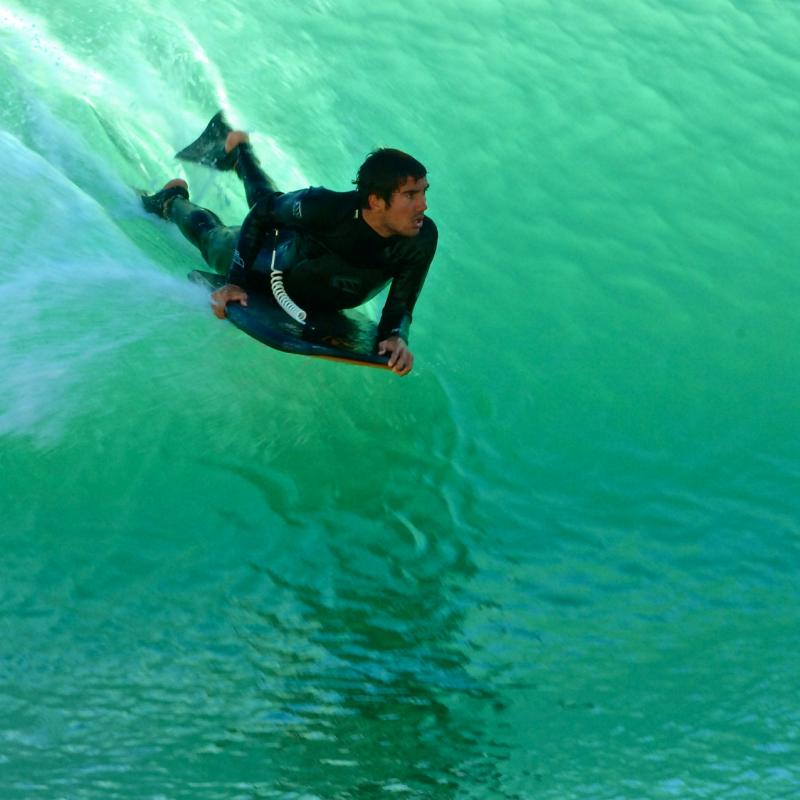 Juan José Herranz
Hello! I'm Juan Jose, a boy from Extremadura who loves to travel and share his experiences with readers. I write articles for Visagov.com and I also help users to process electronic visas for all countries in the world that require it. I'm more of the mountains than the beach, so the quiet destinations with green landscapes are my favorites.
---