Countries with open borders and restrictions
Armenia
All visitors over the age of 6 are now required to present either proof of full vaccination at least 14 days prior to entry or a negative COVID-19 PCR test taken 72 hours prior to arrival. Alternatively, you can take a test in the airport and self-isolate until receiving the result. The use of facemasks is mandatory in public spaces and in public transportation.

Cuba
Cuba welcomed international visitors back in July 2020. There is no problem to enter the country as long as you have your visa and documentation in order.

Egypt
Egypt has been open to tourists throughout the pandemic and it is one of the few countries that has not closed its borders. To enter, you currently need to be vaccinated against COVID-19 or have had a negative PCR test 48 hours before travel.

Ethiopia
Ethiopia is currently open and it is possible to enter the country without the need to quarantine. However, the online visa service is temporarily disabled and to obtain a visa you must apply in person.

Kenya
Travel in and out of Kenya is allowed and all visitors need to obtain an e-visa, as well as a negative COVID-19 PCR test taken within 96 hours before arrival. They'll also face a health screening on arrival.
The Embassy also reports that incoming Travelers are required to have a QR code, which they will obtain after completing the Travelers Health Surveillance Form. The Kenya Ministry of Health launched the Trusted Travel (TT) Initiative: At this time, the QR code is for arriving passengers and the TT code is for those departing. Travelers can get the TT code with their test results from an accredited lab at any major hospital.
A mandatory face mask requirement while in public remains in effect. There is currently a 10 p.m. to 4 a.m. curfew across the country.

Puerto Rico
Puerto Rico has officially reopened to all international travelers. To enter Puerto Rico, all travellers must complete an online travel declaration available on the Puerto Rico Health Department's online portal and present a negative COVID-19 PCR test taken no more than 72 hours prior to arrival, even if they are fully vaccinated.

Russia
The country reopened businesses and transportation after many restrictions were eased in June 2020. U.S. citizens are now permitted to travel to Russia under certain conditions. For more information, visit the website of the Embassy of the Russian Federation in the USA.
The Russian government requires that all foreign travellers present a negative PCR COVID-19 test result upon arrival, dated within three days prior to arrival in Russia, along with completion of a digital form that must be printed out and presented to customs in Russia.
Since March 18, 2020, the Russian government had banned the entry of all foreign nationals; however, on Jan. 25, 2021, Russia lifted its travel ban for Finland, Vietnam, India and Qatar. Anyone who is granted permission to enter the country, including those with valid residence permits, must provide a negative COVID-19 PCR test taken within 72 hours of arrival and complete a health form.

Turkey
Turkey's international borders are open to travelers from Europe, USA and Canada. Cases had been surging in Turkey and on April 29, 2021, the country entered a nationwide lockdown through May 17, 2021, which prohibited the movements of citizens (not tourists), and limited shop hours and restricted restaurants to delivery only. Most restrictions were lifted as of July 1, 2021, as cases remain at a sustained level.
Passengers arriving from a country other than Afghanistan, Bangladesh, Brazil, Egypt, India, Nepal, Pakistan, Singapore, South Africa, Sri Lanka and the United Kingdom must have a negative COVID-19 PCR test taken at most 72 hours before arrival, or have a negative COVID-19 rapid antigen test taken at most 48 hours before arrival.
This does not apply to passengers younger than 12, passengers with a COVID-19 vaccination certificate showing that they were fully vaccinated at least 14 days before arrival and passengers with a COVID-19 recovery certificate issued at most 6 months before arrival.
Since Dec 30 2020, all international travelers above 6 years of age are required to have a negative COVID-19 PCT test result submitted at the airline check-in. Unvaccinated travellers without the required test results will not be allowed to board flights or enter the country. Since March 15, 2021, all travellers above 6 years of age must also complete the Turkey Entrance Form within 72 hours of their flight (a printout or mobile screenshot of the completed form must be presented before boarding). Full details are on the Turkish Airlines website.
Upon arrival, travellers will be asked to fill out a passenger information form and undergo medical screenings for infection, and anyone showing symptoms upon arrival will be tested for coronavirus. Anyone who tests positive will be referred to a Turkish hospital for quarantine and treatment.

Uganda
The country's national parks reopened to tourists in October 2020. The government of Uganda recommends that all travelers from the Category 2 countries (which also includes the United Kingdom, UAE, USA, Turkey, South Africa, Ethiopia, South Sudan, Kenya, Tanzania and India) postpone any non-essential travel to Uganda, where cases have been surging in Kampala through late August and new lockdown measures were put in place on June 18, 2021.
Arriving passengers must have a negative PCR COVID-19 test from an accredited laboratory in the country of origin taken not more than 72 hours before boarding their flight for Uganda. As of September 16, 2021, all arrivals from Category 2 countries to Uganda will be subjected to PCR COVID-19 testing on arrival.  Fully vaccinated, asymptomatic travellers from Category 2 countries (except India) with proof of vaccination status will be exempted from the arrival PCR test.
Uganda remains under some lockdown restrictions, with businesses working under restricted hours and with capacity limits. There is a nightly 7 p.m. curfew and masks are required in public.

United States
As of Jan 26, the Centre for Disease Control (CDC) and Prevention requires all air passengers above 2 years of age traveling to the U.S. from abroad to take a viral COVID-19 test within three days of departure for the U.S. and provide documentation of a negative PCR or antigen test result to their airline before being allowed to board; documented proof from a licensed health care provider of recovery from the virus within the past 90 days will also be accepted. This applies to both non-citizens as well as U.S. citizens, even those who are fully vaccinated, returning to the U.S. from any international destination (with the exception of U.S. territories such as Puerto Rico and the U.S. Virgin Islands).
The CDC has updated its domestic travel guidance for fully vaccinated travellers, but still strongly advises unvaccinated individuals to test before and after travel (with self-isolation after travel) within the United States. Check the CDC website for the latest updates.
Additionally, the U.S. has restrictions on visitors, including a ban on tourists driving into the country from Canada and Mexico until at least Oct. 21, as well as a ban on all tourists (but not U.S. citizens or lawful permanent residents of the U.S.) traveling from China, Iran, Europe's Schengen Area, the United Kingdom (England, Scotland, Wales and Northern Ireland), the Republic of Ireland, Brazil and South Africa. The U.S. government recently announced that it will reopen to fully vaccinated European and British travellers in early November. See the CDC ban here and additional details here. On May 4, the U.S. also began banning entry to any foreign national who hsd been in India within the previous 14 days.
Some U.S. cities, including New York City, are also requiring anyone age 12 and older entering certain public indoor spaces (such as theatres and museums) or dining indoors in a restaurant to show proof of vaccination. As of Oct 7, everyone aged 12 and older also needs to show proof of vaccination to enter major theme parks located in Los Angeles County, including Universal Studios Hollywood and Six Flags Magic Mountain.

Zambia
Zambia is open to international travellers. However, non-essential travel to Zambia is not recommended at the moment as the country's second wave of cases is ongoing.
Zambia now requires a negative COVID-19 PCR test taken within 72 hours of travel. Tourists also need a visa (apply online for an e-visa here). There are reports of some health screenings and symptomatic individuals may be required to submit to testing and/or quarantine.

Zimbabwe
Zimbabwe reopened its borders to international flights on Oct. 1, 2020. All travellers will be required to have a PCR COVID-19 clearance certificate issued by a recognized facility within 48 hours from the date of departure. A Yellow Fever vaccination is also required.
Travelers departing Zimbabwe must present a negative COVID-19 test obtained within 48 hours of departure. As of Jan 26, 2021, everyone aged two and older traveling from Zimbabwe must show a negative viral COVID-19 test result taken within 72 hours of departure before being allowed to board their flights.

Canada
Travelers are again allowed to go to Canada but you need to be fully vaccinated and have a negative COVID-19 PCR test result.
In addition, Canada has announced that as of Oct. 30, all passengers aged 12 and older traveling domestically in Canada by air or by rail will need to be fully vaccinated. A short transition period through Nov. 30 will allow unvaccinated travellers to show proof of a negative COVID-19 test.
The Aug. 9 reopening didn't apply to travel by cruise ships. On Feb. 5, 2020, Canada announced that it was banning all cruise ships carrying more than 100 passengers from calling on Canadian ports through Feb. 28, 2022, thereby shutting down the cruise tourism for 2021 summer and fall in the country's Atlantic provinces, the Gulf of St. Lawrence and British Columbia (Vancouver is also an embarkation port for many summer cruises to Alaska).

Azerbaijan
Entry by land is not permitted, however, and all travellers over the age of 18 must have proof of having completed vaccination or proof of immunity from a previous infection, as well as a negative COVID-19 PCR test issued within 72 hours of departure for Azerbaijan (for passengers over the age of 1). The 14-day quarantine for travellers was lifted on June 2, 2021.
The country is under special restrictions through Nov. 1, 2021, and proof of vaccination for those 18 and older is required to enter indoor venues, including restaurants, cafes and malls. Restaurants, cafés and most other businesses are open, beaches and shopping centres reopened on June 10, 2021, and the Baku metro has reopened for weekday service. Masks are required in all indoor spaces.

Cambodia
Cambodia has opened back to visitors, but not for tourism purposes. There are still severe restrictions. And throughout June and July 2021, the country experienced its highest levels of cases and deaths to date, with sustained spread through August and September before cases began to decline.
All visitors allowed to enter the country need to provide a test result proving they are COVID-19 free taken within 72 hours of their arrival in Cambodia. They will also need to pay a deposit upon arrival for mandatory COVID-19 testing and potential treatment, purchase a local health insurance package and quarantine in official facilities/hotels until getting a second test result on Day 13.

Nepal
Nepal has reopened to travellers arriving via air. Those who are fully vaccinated (at least 14 days prior to arrival) no longer need to quarantine. Fully vaccinated travellers can receive an on-arrival visa at Kathmandu Airport. Minors aged 5 to 18 are not required to be vaccinated, but they will be subject to the same health protocols as unvaccinated adults.

Singapore
There are eight countries that are allowed to enter Singapore currently, which are the US, Canada, Denmark, France, Italy, Netherlands, Spain and the United Kingdom.
Those traveling from the eight newly-announced countries will first need to apply online for a vaccinated travel pass, beginning on Oct. 12. To travel to Singapore, you must have remained within the countries under the vaccinated travel lanes for 14 consecutive days prior to departure. Details on Singapore's SafeTravel Lane requirements can be found here.
Visitors will still be required to take two PCR tests. A first test is required within 48 hours of departure to Singapore and a second one upon arriving at Changi Airport. Only once a negative test result is received will travelers be able to leave self-isolation.

Sri Lanka
Sri Lanka announced it would reopen to limited international flights on June 1, 2021. Sri Lanka had been closed to tourists since March 2020, but reopened its two international airports — Bandaranaike International Airport (CMB) and Mattala International Airport (HRI) — in early 2021 and has begun to allow tourism to resume.
Travelers who can visit for tourism purposes must be tested (COVID-19 PCR test) in their own country within 72 hours of their flight and then undergo a one- or two-night quarantine (pending the results of a PCR test upon arrival PCR) if fully vaccinated or a 14-day quarantine in unvaccinated. The Embassy notes that those who are allowed in require a valid visa (visa upon arrival remains suspended) and an Electronic Travel Authorization (ETA). There is a 10 p.m. to 4 a.m. curfew and as of Sept. 15, proof of vaccination is required to enter public spaces, including hotels.

Rwanda
Rwanda is open to tourists. The country had been doing a relatively good job controlling the coronavirus outbreak since reopening to commercial flights on Aug. 1, 2020, but cases hit record figures throughout June and July 2021 before dropping over the past several weeks.
All arriving passengers are required to fill out a Passenger Locator Form and upload a negative COVID-19 PCR test result taken within 72 hours (three days) of departure for Rwanda. All travelers are also subject to testing upon arrival and must spend 24 hours in a designated transit hotel; some travelers (but not business travelers or tourists headed to national parks) may need to undergo a seven-night quarantine.
A second PCR test will be conducted upon arrival, with results delivered within 24 hours, during which time travelers will remain in designated hotels at their own cost. Some travelers then need to continue quarantining at the designated hotel or at home for seven days until receiving a text message to appear for a final test. But business travellers who plan to be in Rwanda for a short stay (less than seven days) and international tourists scheduled to visit national parks will not be required to undergo the seven-day quarantine.


---
About the author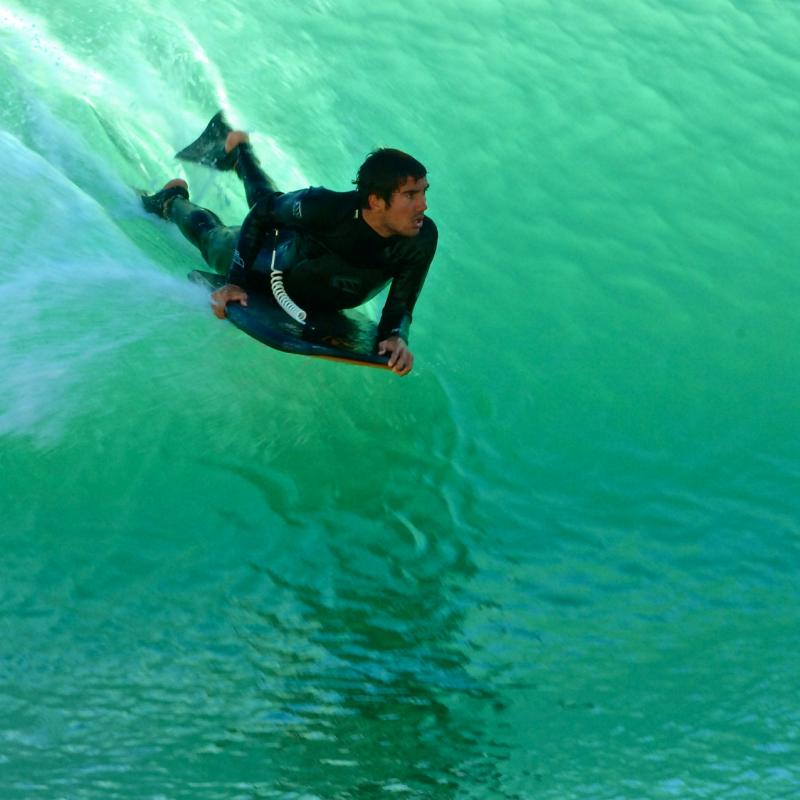 Juan José Herranz
Hello! I'm Juan Jose, a boy from Extremadura who loves to travel and share his experiences with readers. I write articles for Visagov.com and I also help users to process electronic visas for all countries in the world that require it. I'm more of the mountains than the beach, so the quiet destinations with green landscapes are my favorites.
---