How to get a visa for Canada
Canada is a country located in North America bordering only the United States. It is the second-largest country in the world, with an area of almost 10 million square kilometers and a population density of 3.9 million inhabitants per square kilometer.
The official languages are English and French.

It is a country with a very cold average temperature and winters are generally harsh, with average temperatures of -15ºC and lows of 40ºC.
Do I need a visa to travel to Canada?
It is not necessary to obtain a visa if you are travelling to Canada for tourism purposes and a stay of fewer than 6 months. However, if the trip is for a longer period or the purpose of the trip is for work, study, medical, etc., the corresponding visa must be obtained to enter the country.

Travel for tourism purposes and less than 6 months does not require a visa, but an electronic travel authorization, the ETA, is required.

The ETA is required for anyone who does not have a valid Canadian permanent resident card or visa and who wishes to enter Canada by air, either to visit the country or to make a stopover at the airport.

Canada is one of the only two countries (the other being the United States) to have the world's lowest set driving age. But the legal driving age varies between 14 and 16 throughout the country. Alberta is among the places in the world with the lowest set driving age.

Of course, many people choose to rent a car. Although somewhat expensive if you are travelling alone, this can be an economically reasonable alternative if you are sharing the costs with others. However, there are many limitations and drawbacks to car rentals in Canada.

Types of visas for Canada
Depending on the reason for our entry into the country, we must apply for a travel authorization or a visa. They are grouped into 3 modalities:

Tourism:
Electronic Travel Authorization (eTA):
The eTA is the most common requirement for travel to Canada whenever you arrive in the country by air. This authorization is linked directly to your passport and allows you to travel to Canada multiple times for a maximum stay of 6 months. It is valid for 5 years, or until your passport expires. This is the only visa that can be applied for online, you can check here to see if your nationality is eligible to apply.

Visitor Visa:
If our nationality does not allow us to apply for an eTA (travel authorization), or we are not entering the country by air, we must apply for this visa, also known as a temporary residence visa.

Most travelers can stay up to 6 months in the country, although on the entry the border official will decide whether to allow you to stay for less or more than 6 months.

Transit Visa:
This is an official document that the Canadian government places in your passport verifying that you meet the requirements for transit (or stopover) at any Canadian airport for a maximum of 48 hours. This document allows up to 2 stopovers in Canada.
Temporary visas:
Canada Super Visa:
Allows parents or grandparents of Canadian citizens or Canadian permanent residents to visit their children or grandchildren for an extended stay of up to 2 years.

Diplomatic & Official Visa:
Grants permission to officials and diplomats of foreign countries to enter Canada for official purposes or reasons.

Courtesy Visa:
This is a visa granted to all persons who do not qualify for the previous visa (diplomatic) but who are considered important because of their ranks and positions. This includes, for example, members of trade missions or diplomats with tourist intentions.

Canada Business Visa:
This is granted to those travelling to Canada for business purposes either individually or as a group of business persons or companies. It is valid for a maximum of 6 months and does not allow you to work for any Canadian company.

Visa to Give Birth in Canada:
This visa allows women to come to Canada to enter a hospital and give birth to their baby in Canada. It does not allow the woman to claim the medical and social benefits granted to Canadian citizens, nor does it allow the woman to stay permanently in Canada.

Giving birth in Canada automatically makes the baby a Canadian citizen, but not his or her family members. The visa is valid for 6 months.

Intending Organ Donors Visa:
This visa allows the person to go to Canada for a short period, usually 6 months or less. The donor can only go to Canada and donate an organ to a person in need, stay in the hospital for recovery and then return to their home country. In these cases, the hospital stay is usually covered by the person receiving the organ, or by a humanitarian organisation that facilitates organ donation in Canada.

Canada Facilitation Visa:
Facilitation visas are issued to Canadian dual nationals who do not hold a Canadian passport but hold a passport of another nationality. This facilitation visa attaches to the passport of the person's other nationality because of the difficulties in obtaining a Canadian passport.

The facilitation visa allows these Canadian citizens to enter Canada on a foreign passport and be considered Canadian citizens. They will only be able to stay there for the period they need to complete their emergency visit and then they must leave the country. It is advisable to start the process of obtaining a Canadian passport so that you do not need a Facilitation Visa in the future.

Canada Student Visa:
This Canadian student visa is granted to those who have an admission to a Canadian university to complete their studies. If you are going to study in Canada for less than 6 months, then you can only obtain a TRV (Temporary Resident Visa) but for more than 6 months of study, you will need a student visa.

Canada Temporary Work Visa:
This visa is granted to those who have a job offer in Canada and will work for a maximum of 6 months. To obtain this visa, the person must present a valid job offer letter from an employer and apply for a temporary visa afterwards.
Temporary Resident Permit:
This permit is for people who need to come to Canada for different purposes but are not eligible for a Temporary Resident Visa (TRV). This permit is issued only for the time the person needs to stay in Canada.

Working Holiday Visa:
This visa is issued to young people so that they can work in Canada. It is a random selection visa, which means that applicants will submit their applications and wait to be randomly selected to apply for a work permit.
Permanent Visas:
Startup Visa Program:
This visa is for people who contribute to the country's economy. To be granted, you must have a net worth of at least CAD$300,000 and commit to owning and managing at least one-third of a Canadian business, as well as creating and maintaining a job within 3 years of your stay in the country.

Self-Employed Persons Visa:
This visa is for self-employed persons who want to start a business in the country. Sport, culture, agriculture, etc, any sector where they can start their own business. These persons must demonstrate how they will finance the business and their skills in their chosen field.

Family-Sponsorship Program:
Allows spouses and dependent children of Canadian citizens or permanent residents to immigrate to Canada permanently.

How do I apply for a Canada visa?
All visas to Canada for non-tourist purposes must be applied for in-person at a consulate or embassy.

If you are travelling for leisure or holiday purposes, you will need to apply for the visas mentioned above, the eTA or the Visitor Visa. This process is done online, either in person or through a third party such as visagov.com.

If we choose the latter, we will enjoy greater convenience and guarantee of obtaining our visa by simply filling out a simple form, and in 24/48 hours we will have our answer in our email.

Who needs a visa for Canada?
In the case of the eTA, more than 50 countries are eligible to apply. If you are not eligible for an eTA, you will need to apply for a Visitor visa.

What are the requirements to apply for a visa to Canada?
The main requirements for applying for the eTA are that you must be a national of one of the eligible countries within the programme, not have been convicted of any crime, not have a criminal record, and have a valid passport with an expiry date of more than 6 months from the date of the application for authorisation.

There is a small probability that additional documents will be requested, it is a preventive measure exercised by the government on a random basis. An example of an additional document could be a biometric examination.

Can the Canada visa be changed once it has been processed?
Unfortunately, no, once the authorization has been processed and paid for, it is not possible to make any changes to the application, as it is an authorization linked to the passport. In any case, if you wish to make any changes, you will have to request a new authorization and cancel the previous one.

How much does a visa to Canada cost?
The eTA is not as expensive as many other types of visas for Canada. The government fee for the eTA is 7 Canadian dollars. They are payable when the form is completed and before it is submitted.

There are no extra charges on arrival in the country, nor for attaching additional documentation.

How far in advance do I need to apply for a Canada visa?
It is best not to leave the visa application to the last minute. However, in this case, the eTA only takes 24/48 hours to be approved. This does not mean that you should rush we recommend that you make the application at least 7-10 days before entry because of the possible requests for documentation mentioned above. It is not common, but it is better not to take any risks and to be able to enter the country with peace of mind.

What are the entry borders in Canada?
In the case of the eTA travel authorization, it only allows entry by air. Canada has more than 30 international airports and there is no restriction on entry through any specific airport. It is valid at all of them.

As the eTA is linked to your passport, on arrival you only need to show the border official your passport and additional documents (if requested), and a brief conversation will take place, your passport will be stamped and your stay will be confirmed for a maximum of 6 months. For 5 years (or until our passport expires) we will be able to enter and leave the country whenever we wish.

Do I need any vaccinations to travel to Canada?
If you wish to travel to Canada, you are not obliged to be vaccinated. However, the following vaccinations are recommended: Hepatitis A, Hepatitis B, Rabies, Influenza.
Vaccination for travelling to Canada will be more closely linked to our state of health than to our entry into a country.
It is best to check with the international vaccination center to see if you have any diseases that you should be protected against.
What is the currency of Canada?
The currency of Canada is the Canadian dollar, CAD(C$).
1 euro = CAN$ 1.60.
1 dollar = CAN$ 1.00.

We recommend having quarters and loonies on hand, as they are useful for everyday use.

The best places to exchange currency are financial institutions and authorised currency exchange centres. It is best to avoid doing so in shops, hotels or restaurants. It is advisable to carry part of the cash already exchanged from your home country.

Credit cards are accepted in most establishments, with Visa, MasterCard and American Express you will have no problems paying.

When is the best time to travel to Canada?
Being a really large country, there is a lot of climatic difference by region, as well as being extensive in places to visit, so depending on all that we will have to choose one season or another.

In spring the days are rainy, but the temperatures are pleasant. If you are going hiking or are a nature lover, it is a good and colourful season.

Summer generally has a mild Mediterranean climate (if you don't travel too far north), with warm temperatures and longer days. The climate is the most favourable for visiting cities and national parks. It rarely gets above 27 degrees Celsius.

In autumn the weather is still good, as long as you don't go north (where it starts to snow in autumn), and there is little rain. Temperatures are still pleasant during the day, and the number of tourists is lower. If you travel in autumn, you should see the deciduous forests that form the famous Indian summer, for the wonderful colourful scenery that is created.

In winter the temperatures are really cold, especially in the north, and the days have a few hours of daylight. But if you want to see or practice snow sports, this is the perfect time of year. The ski season runs from November to March and can reach minus 30 degrees Celsius.

Is it safe to travel to Canada?
Yes, Canada is a very safe country. It is world-renowned for peacekeeping, respect and tolerance. There are no problems with insecurity, the country's crime rate is very low and crime is almost non-existent.

Even so, as is logical when travelling to a foreign country, you should not let your guard down and be on guard for little things in crowded and touristy places.

Important tips for travelling to Canada
As in any other place in the world, it is advisable to take travel insurance to cover medical expenses (as medical assistance for non-residents is NOT free) and, if possible, to cover theft or loss of valuables.
We should travel in warm clothes, hiking shoes and a mackintosh (or umbrella). It is a vast country full of nature, where the weather is changeable and can vary extremely in short periods.
Visiting the province of Saskatchewan, apart from being an impressive area, if we are lucky we will be able to see the aurora borealis. If we do, we will undoubtedly fall in love with this spectacular natural phenomenon.
The Aurora Borealis season is from mid-October to the end of November.
Public transport is a good option. All cities have buses, trams and light rail, which offer a good service at an affordable cost.
Canada is also renowned the world over for its theatre festivals such as Ontario's Stratford Festival in beautiful Stratford Ontario and the Shaw Festival in scenic Niagara on the Lake. There are also some children's festivals including the Calgary International Children's Festival and the annual Saskatchewan International Film Festival for Young People.
---
About the author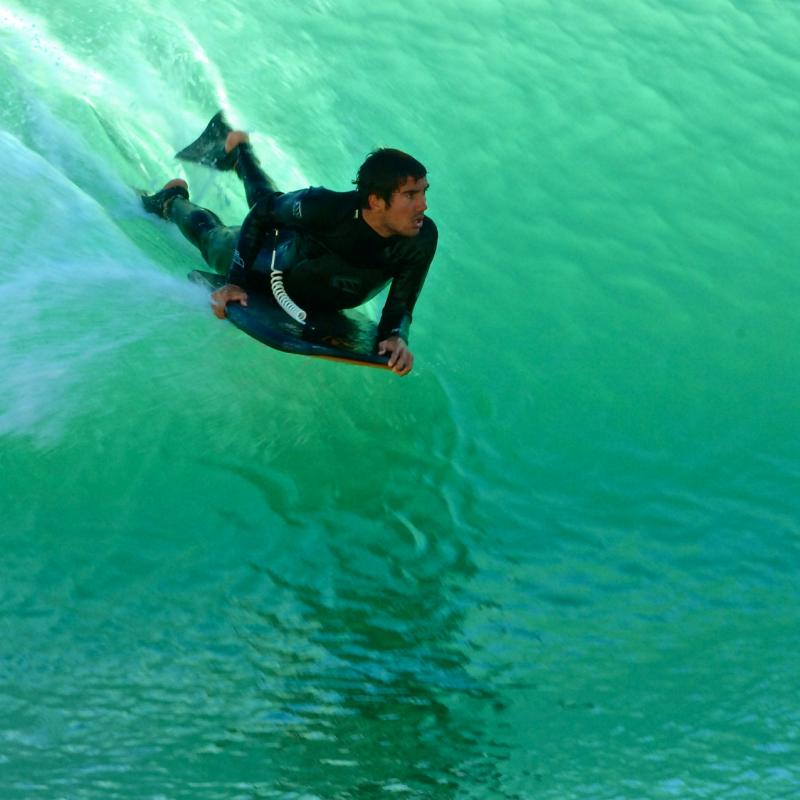 Juan José Herranz
Hello! I'm Juan Jose, a boy from Extremadura who loves to travel and share his experiences with readers. I write articles for Visagov.com and I also help users to process electronic visas for all countries in the world that require it. I'm more of the mountains than the beach, so the quiet destinations with green landscapes are my favorites.
---