Travel information on how to get a visa for Canada
Canada is a country located in North America bordering only the United States. It is the second-largest country in the world, with an area of almost 10 million square kilometers and a population density of 3.9 million inhabitants per square kilometer.
Canada is a country with a lot of things to in Canada like exploring its mountains, its cities, and, of course, seeing in person the Niagara Falls, one of the best places in Canada.
The official languages are English and French. It is a country with a very cold average temperature and winters are generally harsh, with average temperatures of -15ºC and lows of 40ºC. Are you about to travel to Canada? Then this guide on how to get a visa for Canada is for you.
Do I need a visa to travel to Canada?
It is not necessary to obtain a visa if you are travelling to Canada for tourism purposes and a stay of fewer than 6 months. However, if the trip is for a longer period or the purpose of the trip is for work, study, medical, etc., the corresponding visa must be obtained to enter the country.
Travel for tourism purposes and less than 6 months does not require a visa, but an eTA Canada is required.
This is an electronic travel authorization, ETA, that is required for anyone who does not have a valid Canadian permanent resident card or visa and who wishes to enter Canada by air, either to visit the country or to make a stopover at the airport. How to get a visa for Canada? Continue reading to understand the full process to get a Canada ETA.
Types of visas for Canada
Depending on the reason for your entry into the country, you must apply for a travel authorization or a visa. They are grouped into 3 types:
Tourism:
Electronic Travel Authorization (eTA)
The eTA is the most common requirement to travel to Canada when you arrive in the country by air. This authorization is linked directly to your passport and allows you to travel to Canada multiple times for a maximum stay of 6 months. It is valid for 5 years or until your passport expires. This is the only visa that can be applied for online, you can check here to see if your nationality is eligible to apply.
Visitor Visa
If your nationality does not allow us to apply for an eTA (travel authorization), or you are not entering the country by air, you must apply for this visa, also known as a temporary residence visa.
Most travelers can stay up to 6 months in the country, although on the entry the border official will decide whether to allow you to stay for less or more than 6 months.
Transit Visa
This is an official document that the Canadian government places in your passport verifying that you meet the requirements for transit (or stopover) at any Canadian airport for a maximum of 48 hours. This document allows up to 2 stopovers in Canada.
Temporary visas
Canada Super Visa
Allows parents or grandparents of Canadian citizens or Canadian permanent residents to visit their children or grandchildren for an extended stay of up to 2 years.
Diplomatic & Official Visa
Grants permission to officials and diplomats of foreign countries to enter Canada for official purposes or reasons.
Courtesy Visa
This is a visa granted to all persons who do not qualify for the previous visa (diplomatic), but who are considered important because of their ranks and positions. This includes, for example, members of trade missions or diplomats with tourist intentions.
Canada Business Visa
This is granted to those travelling to Canada for business purposes either individually or as a group of business persons or companies. It is valid for a maximum of 6 months and does not allow you to work for any Canadian company.
Visa to Give Birth in Canada
This visa allows women to come to Canada to enter a hospital and give birth to their baby in Canada. It does not allow the woman to claim the medical and social benefits granted to Canadian citizens, nor does it allow the woman to stay permanently in Canada.
Giving birth in Canada automatically makes the baby a Canadian citizen, but not his or her family members. The visa is valid for 6 months.
Intending Organ Donors Visa
This visa allows the person to go to Canada for a short period, usually 6 months or less. The donor can only go to Canada and donate an organ to a person in need, stay in the hospital for recovery and then return to their home country. In these cases, the hospital stay is usually covered by the person receiving the organ, or by a humanitarian organisation that facilitates organ donation in Canada.
Canada Facilitation Visa
Facilitation visas are issued to Canadian dual nationals who do not hold a Canadian passport but hold a passport of another nationality. This facilitation visa attaches to the passport of the person's other nationality because of the difficulties in obtaining a Canadian passport.
The facilitation visa allows these Canadian citizens to enter Canada on a foreign passport and be considered Canadian citizens. They will only be able to stay there for the period they need to complete their emergency visit and then they must leave the country. It is advisable to start the process of obtaining a Canadian passport so that you do not need a Facilitation Visa in the future.
Canada Student Visa
This Canadian student visa is granted to those who have an admission to a Canadian university to complete their studies. If you are going to study in Canada for less than 6 months, then you can only obtain a TRV (Temporary Resident Visa) but for more than 6 months of study, you will need a student visa.
Canada Temporary Work Visa
This visa is granted to those who have a job offer in Canada and will work for a maximum of 6 months. To obtain this visa, the person must present a valid job offer letter from an employer and apply for a temporary visa afterwards.
Temporary Resident Permit
This permit is for people who need to come to Canada for different purposes but are not eligible for a Temporary Resident Visa (TRV). This permit is issued only for the time the person needs to stay in Canada.
Working Holiday Visa
This visa is issued to young people so that they can work in Canada. It is a random selection visa, which means that applicants will submit their applications and wait to be randomly selected to apply for a work permit.
Permanent Visas
Startup Visa Program
This visa is for people who contribute to the country's economy. To be granted, you must have a net worth of at least CAD$300,000 and commit to owning and managing at least one-third of a Canadian business, as well as creating and maintaining a job within 3 years of your stay in the country.
Self-Employed Persons Visa
This visa is for self-employed people who want to start a business in the country. Sport, culture, agriculture, etc, any sector where they can start their own business. These people must demonstrate how they will finance the business and their skills in their chosen field.
Family-Sponsorship Program
Allows spouses and dependent children of Canadian citizens or permanent residents to immigrate to Canada permanently.
How to get a visa for Canada?
All visas to Canada for non-tourist purposes must be applied for in-person at a consulate or embassy.
If you are travelling for leisure or holiday purposes, you will need to apply for the visas mentioned above, the eTA or the Visitor Visa. This process is done online, either in person or through a third party such as visagov.com.
If we choose the latter, we will enjoy greater convenience and guarantee of obtaining our visa by simply filling out a simple form, and in 24/48 hours we will have our answer in our email.
Apart from the eTA Canada, make sure you know all of Canada entry requirements.
Who needs a visa for Canada?
In the case of the eTA, more than 50 countries are eligible to apply. If you are not eligible for an eTA, you will need to apply for a Visitor visa.
What are the requirements to apply for a visa to Canada?
The main requirements for applying for the eTA are that you must be a national of one of the eligible countries within the programme, not have been convicted of any crime, not have a criminal record, and have a valid passport with an expiry date of more than 6 months from the date of the application for authorisation.
There is a small probability that additional documents will be requested, it is a preventive measure exercised by the government on a random basis. An example of an additional document could be a biometric examination.
Can the Canada visa be changed once it has been processed?
Unfortunately, no, once the authorization has been processed and paid for, it is not possible to make any changes to the application, as it is an authorization linked to the passport. In any case, if you wish to make any changes, you will have to request a new authorization and cancel the previous one.
Do I need a transit visa to travel to Canada?
You will need a transit visa if your international flight stops at a Canadian airport on its way to another country, you'll be connecting between 2 international flights at a Canadian airport, you'll transit through Canada in 48 hours or less, and you don't have a valid visitor visa.
Nevertheless, you will need an eTA to transit through Canada by air if you're from an eTA-required country.
How much does a visa to Canada cost?
The eTA is not as expensive as many other types of visas for Canada. The government fee for the eTA is 7 Canadian dollars. They are paid when the form is completed and before it is submitted.
There are no extra charges on arrival in the country, nor for attaching additional documentation.
How far in advance do I need to apply for a Canada visa?
It is best not to leave the visa application to the last minute. However, in this case, the eTA only takes 24/48 hours to be approved. This does not mean that you should rush, we recommend that you make the application at least 7-10 days before entry because of the possible requests for documentation mentioned above. It is not common, but it is better not to take any risks and to be able to enter the country with peace of mind.
What are the entry borders in Canada?
In the case of the eTA travel authorization, it only allows entry by air. Canada has more than 30 international airports and there is no restriction on entry through any specific airport. It is valid at all of them.
As the eTA is linked to your passport, on arrival you only need to show the border official your passport and additional documents (if requested), and a brief conversation will take place, your passport will be stamped and your stay will be confirmed for a maximum of 6 months. For 5 years (or until our passport expires) we will be able to enter and leave the country whenever we wish.
---
About the author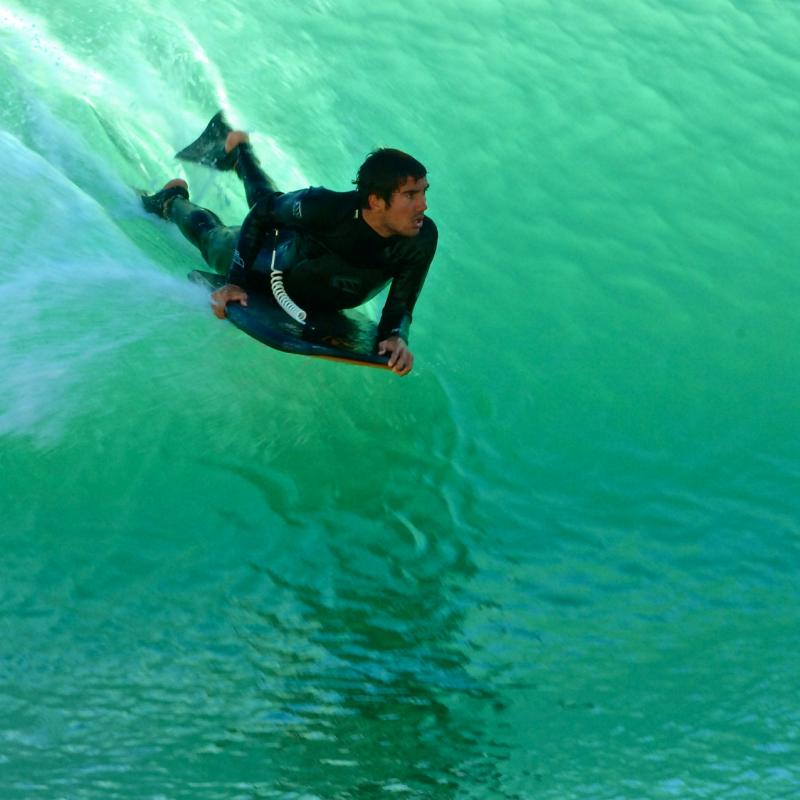 Juan José Herranz
Hello! I'm Juan Jose, a boy from Extremadura who loves to travel and share his experiences with readers. I write articles for Visagov.com and I also help users to process electronic visas for all countries in the world that require it. I'm more of the mountains than the beach, so the quiet destinations with green landscapes are my favorites.
---