Basic Information to Visit Kuwait
Kuwait is a captivating and enthralling destination to visit. In fact, there are several reasons why this country is rapidly getting more popular.
This country is known for its engrossing museums, distinguished architecture, attractive beaches and embellished culture.
But, before travelling to this country, there are some valuable factors to consider. This is because Kuwait is a conservative nation, and unlike western countries, countless things are regarded as "illegal". Fundamentally, it is vital to secure the right travel documents before visiting this country.
What makes Kuwait one-of-a-kind?
Many people from around the world think that travelling to Kuwait is slightly far-out. We often consider this country a terrifying destination to visit, but the country is quite safe.
In fact, Kuwait has lots of things to offer to its visitors. In this country, you'll get to meet very welcoming locals and taste lovely food that you might not have tried in your entire life. Additionally, it is the place where you can discover rich history and culture.
Interestingly, it is also the place where you can enjoy breathtaking outdoor adventures in distinctive landscapes. Without any doubt, this country is an out-of-the-ordinary destination waiting to be unlocked.
Visa Requirements
Is a visa required to travel to Kuwait?
Yes, a visa is required to visit Kuwait. Those who wish to enter the country must apply for a visa online, at embassies or consulates, or upon arrival at the airport. Only the nationals from GCC countries are exempt.
What are the types of visas for Kuwait?
Two types of visas are available depending on the purpose of the visit and the length of the stay. A visitor's visa is applicable when visiting a family member, undergoing medical treatment, for business, and/or vacation. Residence visa includes those with a work visa for the government or private practice, family residence visa, and student visa.
How can I apply for a Kuwait visa?
For stays in the country of less than 90 days, a single entry and exit visa may be applied for. For longer stays, work purposes, or migration issues seek the nearest embassy or consulate for further advice.
Who would need a visa for Kuwait?
With the exception of the GCC nationals, all foreign tourists who want to enter Kuwait and have an ordinary passport should apply for a visa.
What are the requirements to apply for a visa to Kuwait?
The requirements will depend on which type of visa you are applying for. We recommend that you visit this article for more information.
Once the visa has been processed, can it still be changed?
Once the visa has been processed, it is not possible to amend it anymore. If any modification must be done, the visa must expire first before processing a new one.
How much does it cost to apply for a visa to Kuwait?
Visas are exempt from government fees. On the other hand, a processing fee may be charged upon arrival in the country. For a guaranteed and hassle-free processing of visas, Visagov.com is there to help.
When to Visit Kuwait
In general, the weather in Kuwait is dry and hot. It is not recommendable to travel to Kuwait during the summer since it is scorching and humid. The summer period runs from April to October.
During this season, the temperatures are so high. Hence, strolling around can be uncomfortable. You're likely to end up staying indoors with air-conditioning.
It is highly suggested to visit Kuwait sometime in spring. This period runs from March to May. If you want, you can also travel to this country during fall, from September to October. During these seasons, the temperatures are less high and there are occasional rains. These seasons are the best to enjoy this country's awesome beaches.
Is it Pricey to Travel to Kuwait?
Yes, Kuwait is one of the most expensive countries to travel to. The currency here is the Kuwaiti Dinar (KD). Generally speaking, the accommodation may cost from a hundred dollars to four hundred fifty US dollars.
On the other hand, if you go for the cheapest restaurant options, they may cost approximately twenty US dollars. The good news is that ATMs are all over the place. So, withdrawing money is hassle-free. Moreover, debit and credit cards are widely accepted here.
Some of the Best Places to Visit in Kuwait
Kuwait National Museum
Visitors can visit this historical museum, which was designed by a highly-acclaimed French architect named Michel Ecochard. You can learn more about the past and present life in Kuwait by visiting this museum.
Kubbar Island
If you are into swimming, beach parties, snorkelling, scuba diving, campfires, and other water activities, this is one of the most stunning spots to go to.
Grand Mosque of Kuwait
This is the most popular and largest mosque. It is a sacred place where various and significant official religious ceremonies and celebrations are held.
Green Island
You can bring your loved ones to this spot because it is a very famous holiday retreat location in Kuwait. It is where you can enjoy a picnic and other recreational activities.
Kuwait Towers
This place is a group of 3 svelte towers that represent the economic recovery of this country. Furthermore, this is a very well-known tourist and world cultural landmark in Kuwait. On a clear day, you can almost see the major cities and the entire country from these towers.
Kuwait Zoo
This zoo is ginormous to guarantee a mesmerizing experience for visitors. Various animals are sheltered here.
Some of the Best Things to Do in Kuwait
Shop at Souq Al-Mubarakiya
For shopaholics, this place will certainly make your Kuwait trip more memorable. The bargains here are definitely unrivaled. Enjoy a more conventional shopping experience in Kuwait's oldest markets.
Explore the Desert Safari
Be sure not to miss your chance of visiting the Desert Safari. You can best enjoy this experience between October and March.
Visit the Mirror House
This art museum is owned by an Italian artist and her late Kuwaiti husband. The entire residence is covered with mirrors. You can enjoy homemade cookies, tea, and have a great chat.
Shop at the Avenues Mall
This place is known as one of the biggest shopping centers in the Middle East. During summer, besides shopping, countless people go there to enjoy different activities.
Taste the Desert Truffles
The locals are undoubtedly fascinated by these seasonal delicacies. As a matter of fact, there is an entire market organized to sell these gourmet foods.
Kuwait's Airport
Kuwait International Airport is situated in Farwaniya, Kuwait. It functions as the main center for Jazeera Airways and Kuwait Airways. A part of the airport compound is allocated for the Abdullah Al-Mubarak Air Base. This airbase comprises the Kuwait Air Force Museum and the command posts of the Kuwait Air Force.
Currently, this international airport can accommodate over 9 million passengers annually. From 1999-2001, the airport went through a remarkable expansion and renovation project. The terminal was expanded, a multi-story parking structure was established, new check-in locations were created, the airport mall was renovated and a new entrance to the airport was built.
Local Time Information
Abbreviations of time zone: Arabia Standard Time (AST)
UTC – GMT Offset= plus three hours during standard time
Please note that this country does not use daylight saving time.
---
About the author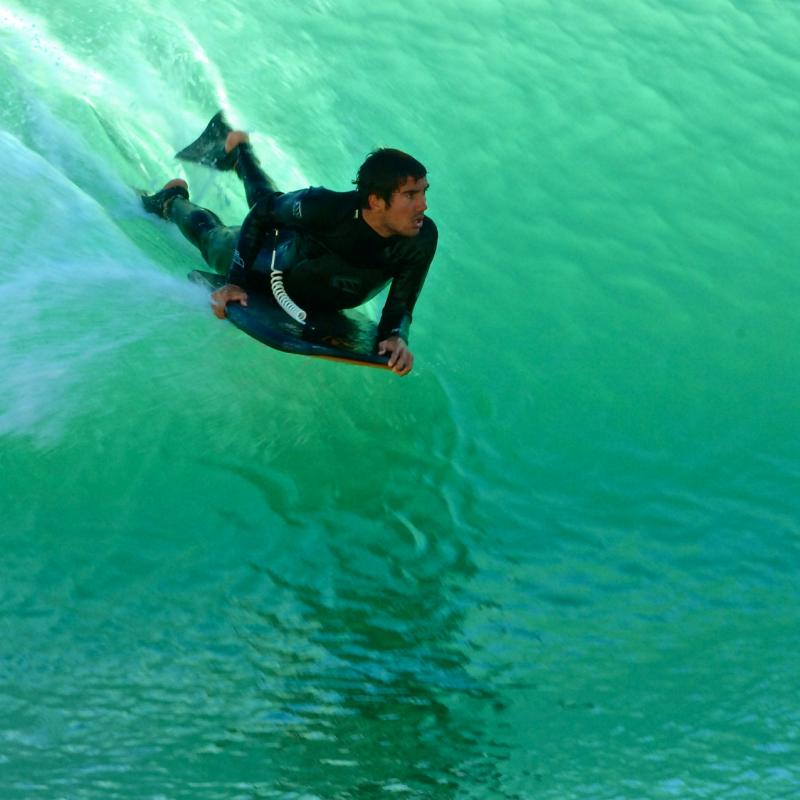 Juan José Herranz
Hello! I'm Juan Jose, a boy from Extremadura who loves to travel and share his experiences with readers. I write articles for Visagov.com and I also help users to process electronic visas for all countries in the world that require it. I'm more of the mountains than the beach, so the quiet destinations with green landscapes are my favorites.
---