Basic information to visit Madagascar
Without a doubt, Madagascar is a splendid and raw destination that would surely blow your mind away. Once you arrived there, you will realize that it is not expensive to enjoy touring around. Your budget can significantly create a great impact.
The place is not so populated, but you'll get to see countless adorable lemurs and fascinating landscapes. It is not known to many, but you can explore limitless extraordinary sceneries here that you won't be able to find in other destinations.
Nevertheless, getting to this majestic landscape is not easy. It is essential to know that direct flights are limited to only a few major destinations and less-visited nations. Indeed, the majority of these destinations merely offer a restricted amount of flights per week.
What makes Madagascar a wonderful destination?
Madagascar is worth visiting because you can live an extreme, exotic, and marvelous holiday experience. This country is undoubtedly a mystical gem that is rare, making it quite difficult to grasp.
Aside from its enthralling beauty and unbelievable flora and fauna, this country is where you can uncover the best honeymoon sanctuaries and incredible beach holiday spots.
While it is still underdeveloped, we can safely say that it is definitely brimful with possibilities.
Visa Requirements
Is a visa required to travel to Madagascar?
Everyone going to Madagascar must apply for a landing permit to enter the country. Upon arrival, an authorization must be presented to exchange it for an entry visa.
What are the types of visas for Madagascar?
Short-term visas: given to foreign nationals that permits them to stay for a maximum of 60 or 90 days. This includes tourist visa, work visa under 90 days, visa for a mission less than 60 days, filming and recording visa, and courtesy visa.
Long-stay visas: granted to foreign nationals who will exceed 90 days of stay in the country for a justifiable reason. Such visas include work visas, investor visas, convertible visas for marriage or family reunification, and study visas.
How can I apply for a Madagascar visa?
Application for a Madagascar visa may be made online, at the embassy, or upon arrival in the country. You can check our webpage for further details.
Who would need a visa for Madagascar?
All foreign nationals wanting to enter the country should apply for an entry visa. An exception may be applied to persons with Mauritanian nationality if the stay will not exceed 30 days.
What requirements are needed for an application for a visa to Madagascar?
For short term visa application, only a passport with more than 6 months validity and flight details with the date of entry and exit to Madagascar are needed. For other types of visas, visit visagov.com to see the requirements applicable for your purpose of visit.
Once the visa has been processed, can it still be changed?
Request for changes may be made up until 48 hours before the set departure. If any information is incorrect upon arrival, the authorities may charge you government fees to fill out a new form.
What will be the cost of a visa application to Madagascar?
The authorization for travel to the country has no processing fees, but management costs may be applied. Once your documents have been presented to the immigration authorities, a charge may be applicable as well. Visit our Madagascar page and check out the available processing services of Visagov for hassle-free visa processing.
The Appropriate Time to Visit Madagascar
The perfect time to travel around Madagascar largely depends on your preferred destination and your interests. From November to March, it's going to be a hot and wet summer. Extreme cyclones commonly hit the east coast, so travelling during this season can be strenuous.
From April to October, the country experiences dry and cool periods. This is deemed the perfect time to stroll around the country as you can enjoy bright, mild, and warm nights.
Meanwhile, sometime around June to September makes the best whale-watching adventure in Madagascar. To better enjoy wildlife, the ideal month is in November. It is the season when reptiles, amphibians, fabulous fossa and birds begin wooing, mating, and reproducing.
If you're into snorkeling and diving, August and October are the perfect months to explore all these activities.
Is it Costly to Travel to Madagascar?
Your vacation to Madagascar can be costly or less expensive, depending on your preference and plans. In general, travellers on a budget prefer to stay in hostels, take self-guided or shared excursions, use public transports, dine in street food stalls, and limit nightlife activities to get by. To enjoy all these, you'll usually need at least 35 US dollars per day.
However, if you prefer to stay in Airbnb's or budget hotels, stroll around some islands, take some guided tours, dine out every mealtime, enjoy an endless nightlife experience, and take mini buses between major cities, then be prepared to spend at least 85 US dollars per day.
For those with a luxury budget, at least 320 US dollars per day is needed for you to delight in a 4-star hotel stay, dine out at any preferred restaurant, take taxis everywhere, take domestic flights, hire private cars and drivers, and take as many tours as you wish.
As for the currency, the best currency to bring with you when traveling to Madagascar is the Euros. This is because you can easily have this currency changed at the airport.
The local currency is called Ariary. Take note that credit card facilities are limited here. In general, Visa Cards are accepted at hotels. Meanwhile, South African Rand is not accepted in this country.
Some of the Best Places to Visit in Madagascar
Ile Sainte Marie
The clear and calm waters of this island make it the best destination for snorkeling. During summer and early autumn, wandering humpback whales visit this island. This place is famous for being one of the chart-topping tourist spots in the country. It is situated on the east coast.
Andasibe-Mantadia National Park
Also referred to as the Lemur Island, this place is well-known for the Indri Lemur. The Indri Lemur is sought after because it can create a sound similar to a growling devil bat that reverberates across the forest.
Nosy Be
This is just a small island; however, it does not fail to lure tourists into keeping coming back. The serene and clear greenish-blue water and seafood diners are what make this destination a favorite spot for many foreign nationals.
The Avenue of the Baobabs
Baobabs are popular for growing massively by up to 98 feet in height and 36 feet in width. These are also renowned for having a long lifetime that could extend up to a thousand years. Surprisingly, as much as a thousand gallons of water could be stored in one Baobab even when the climate is dry.
Some of the Best Things to Do in Madagascar
Get on long drives to see spectacular panoramas of gorges and mountains, valleys, and opulent rainforests.
Explore the Ranomafana National Park. Aside from lemurs, you can also see chameleons, countless types of birds, giraffe beetles, and other wildlife creatures.
Go whale watching. The best time to do so is sometime around June and November. You'll get to see limitless humpback whales that move from Antarctica to Madagascar to reproduce in this period.
Sign up for scuba diving. You don't need to be a professional scuba diver. In fact, even if it is your first time to take the plunge, everyone is welcome to explore the world of scuba diving. There are so many awesome scuba diving opportunities in this country.
Discover the best things to do in Madagascar in this article.
The Madagascar Airport
There are a total of eleven airports that have scheduled flights in Madagasca r. The largest one is the Ivato/Antananarivo (TNR) Airport, with available flights to a total of 19 destinations in seven nations.
Local Time Information in Madagascar
Universal Time Coordinated
GMT / UTC
UTC+3 hours
No Daylight Saving Time
---
About the author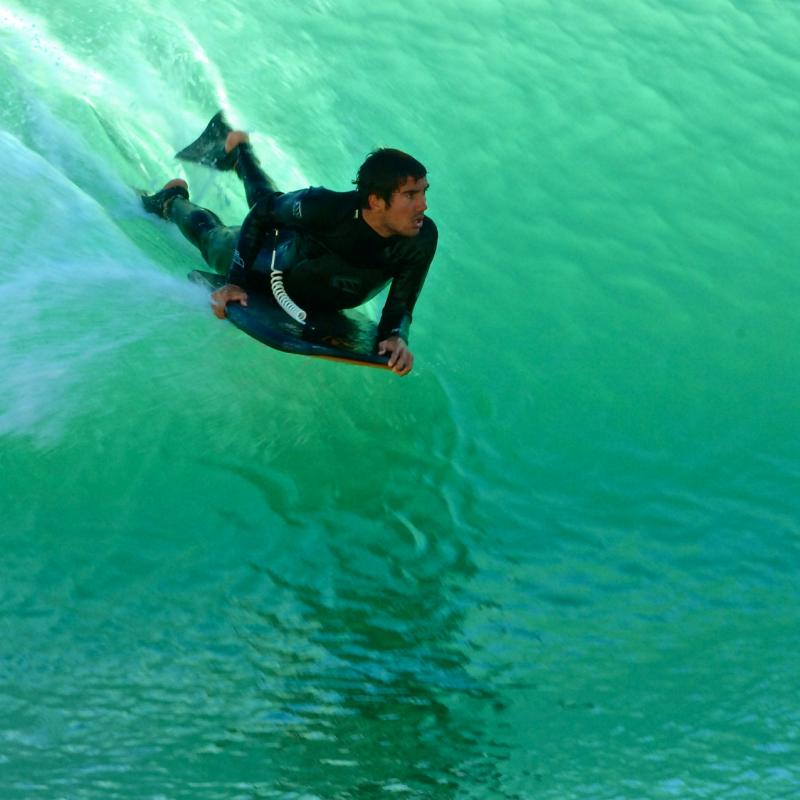 Juan José Herranz
Hello! I'm Juan Jose, a boy from Extremadura who loves to travel and share his experiences with readers. I write articles for Visagov.com and I also help users to process electronic visas for all countries in the world that require it. I'm more of the mountains than the beach, so the quiet destinations with green landscapes are my favorites.
---