How to get a visa for Cuba
Cuba is the largest island in the Caribbean Sea, located in the North Atlantic Ocean. With an area of about 110,000 km2, the country is divided into three main regions: Western Cuba, Central Cuba and Eastern Cuba. The tropical climate has temperatures ranging from a low of 24°C and highs often reaching 34°C. The cooler winter months are from November to April, and warm summers are from May through October. Cuba is famous for colourful streets, friendly people and a national love of music. Historic appeal oozes from everywhere you look in this gorgeous country.

Do I need a visa to travel to Cuba?
Yes. In order to travel to Cuba, most nationalities must be approved for in advance of travel. A Tourist Card visa will then allow you to stay in Cuba for 30 days and travel for the purpose of tourism. There are a few select nationalities which do not require a visa to travel to Cuba, which you can research using our eligibility checker. Note that in addition to a Tourist Card visa, it is mandatory to have travel insurance if entering Cuba.


Types of visas
Similar to most countries, Cuba has different classifications of visas depending on the reason for visiting the country. It is essential to be clear about where you are going to start your journey, how long you are going to stay in Cuba and the purpose of your visit.

There are 3 main visa categories when entering Cuba, A, D and E, which we have elaborated on below.
A category visa

A1 - Tourist Card
This is the most straightforward and common visa to obtain for entering Cuba and sufficient for leisure travel for almost all nationalities. This visa allows you to stay for up to 30 days in the country. However, it is possible to extend this visa for an additional 30 days, if the extension is applied and approved before the initial 30 days has elapsed. This can be done at the Cuban government offices.

The A1 visa (Tourist Card) can be obtained easily online through visagov.com, which negates any requirement for going to the Cuban embassy in person. The Cuban government has approved third party operators to manage the issuance of Type A visas. Type A visas are further broken down into two classifications: Standard and Specific. There are three differences between these two cards; the colour, the price and the destination of departure from Cuba.

- Standard (green): This is the tourist card that must be applied for by all foreign citizens travelling to Cuba from a destination other than the United States. A stopover in the United States would nullify the ability to apply for this visa. There is a government fee of 22 Euros for the Standard (green) Tourist Card.
- Specific (pink): This is the card that must be requested by all foreign citizens travelling to Cuba from the United States, or whose flight or boat stops in the U.S. There is a government fee of £120 for the Specific (pink) Tourist Card.

Note that if you transfer or stopover in the United States, regardless of the final destination, you will be required to apply and obtain an ESTA visa for the USA.

A2 - Visa for family visits
If the reason for your trip is to visit your family in Cuba, you must apply for a category A visa. This is the same procedure as with a tourist card; however, you must state the varied reason for travel. However, this visa does not allow you to stay in the country with a relative, but only to visit them, assuming your documentation is in order.

A3/A4 - Transit and transfer
A transit or transfer in Cuba requires an application for an A3/A4 transit and transfer visa. If you intend to travel within Cuba, then you will still be required to obtain an A1 Tourist Card.

A5 - Visa for Crew Members
All crew that land or dock in Cuba are required to obtain an A5 visa.

A6/A7 - Visa for events, business and services
As the other A category visas, the same tourist card is required; however, the A6/7 allows for the attendance at meetings and events but not to work in Cuba.
Category D visas
The D category visa allows a person to stay in Cuba for a maximum of 30 days. However, it can be extended for a further 30 days from within the country if applied for before the initial 30 days elapses. This visa is specific to a profession and must be processed through the Cuban embassy.

D1/D2 - Visa for technicians, scientists and students
These visas allow a person to study or to participate in scientific research. To apply for this type of visa, you must present proof of the activity you are going to perform in the country.

D3/D4 - Visa for artists and sportsmen
These visas are applicable to people intending to perform with a foreign company in Cuba, or for those participating in sporting competitions. D category visas must be requested at the Cuban embassy and must be accompanied by the relevant documentation for the event.

D5 - Visa for political asylum seekers and refugees
This visa should always be applied for at the Cuban embassy nearest to your country of residence.

D6 - Visas for journalists
All journalists and reporters travelling to Cuba for occasional work purposes must first submit a request for a visit to the International Press Centre of the Cuban Ministry of Foreign Affairs. After that, they have to apply for the relevant visa. As part of the application, they must also attach an outline of their work plan, identify the equipment they will bring, and confirmation from an information agency.

D8/D10 - Religious and Medical Treatment Visas
Application for D8/D10 visas must be done through a Cuban embassy abroad and include documentation that proves what you are going to do in Cuba.
E-category or permanent visas

E/E2 - Apply for residence
Residence in Cuba must be applied for through a Cuban embassy or consulate.

- The E1 visa is for those people intending to reside in Cuba and have direct relatives living in the country.
- The E2 visa is for those people intending to reside in Cuba but do not have any relatives in the country. If you want to apply to stay in Cuba and work, then you must also apply for a work permit at the Cuban Ministry of Labour and Security.
How to apply for a Cuban visa
Holiday or leisure travel to Cuba requires a Tourist Card visa which can be obtained through a Cuban embassy or a third party such as visagov.com. Applying through an embassy can be done only be an in-person visit. When applying with Visagov, you can file the whole application online, faster and easier, and we will send you your physical Tourist Card by a courier. Travel to Cuba for any reason other than tourism requires the application for a visa at a Cuban embassy directly.
Who needs a visa for Cuba?
Practically all foreign tourists need a visa to travel to Cuba. There are some exceptions, such as Russia, which does not require any visa to enter Cuba. Conversely, countries such as India, Pakistan or Iran are not allowed to enter the country with a tourist card. They must obtain a visa through a Cuban embassy, even if travelling for tourist purposes.
You can check our eligibility checker to find out the specific situation of your nationality.
What are the requirements for applying for a visa to Cuba?
To apply for a visa or a tourist card to Cuba, you must not have a criminal record; not be linked to any attack against humanity or dignity; not be a member of any group hostile to the Cuban government; and not be considered persona non grata in the country. In addition, you must have a valid passport, with a minimum validity of 6 months from the moment of entry to Cuba.
Can the visa be modified once it has been processed?
No. The Cuban visa or tourist card is a handwritten document, including personal data and cannot be changed once it has been processed. However, this visa does not have an entry or exit date. The date of your departure is marked on the day you enter the country. The only information on the visa is the full name (as in the passport), and the passport number.

If for any reason any of the details are incorrect, you will need to re-apply for a new visa. If a visa is damaged (stained, broken, etc.), you will need to re-apply for a new visa. If a visa is lost while you are inside the country, you must go to the relevant Cuban government office to report it the issue as the documentation will be required to leave Cuba.


How much does a Cuban visa cost?
The price will depend on the type of visa required. The tourist card for Cuba has a government fee of 20 euros if you're travelling from outside the US, and a government fee of 110 euros if you're travelling from within the US. The cost is payable upon completion of the application, and no extra fee is payable upon entry into Cuba. For all other types of visas, you will need to consult with the nearest Cuban embassy.
How far in advance do I need to apply for a Cuban visa?
Since each type of visa has a specific processing time, this will vary depending on the visa you require. For example, if applying for residency in Cuba, you must provide for a minimum of 6 months, but if we are travelling to Cuba on holiday or any of the reasons that include class A visas, 15/20 days' notice should be sufficient. It may be possible to obtain a tourist card for Cuba within 48 hours; however, it is risky to cut time this short and any visa delays will interfere with your travel plans.
What are the ports of entry to Cuba?
Cuba has 10 international airports and a further 8 solely accepting flights from within Cuba. The busiest airport is the José Martí International Airport, also known as Rancho Boyeros airport, located 18 km away from Havana. It is also possible to enter Cuba by sea, by means of a cruise ship or a smaller vessel. Cuba has 7 cities with a port, and the port of Havana boasts an impressive 4 terminals.

Arrival to Cuba by the sea on board of a cruise ship, requires an A1 visa or tourist card, similar to air travel. In the same way, you will be required to select the colour of the visa differentiating whether you are leaving from a port in the United States or from a port in any other part of the world.
Are vaccines required for travel to Cuba?
To travel to Cuba from most countries in the world, it is not necessary to get vaccinated. However, it is always better to go to the international vaccination centre in your home country for local advice.


Which is the currency of Cuba?
As of 1 January 2021, the Cuban Convertible Peso will cease to exist as legal tender, unifying the two currencies into one, the Cuban Peso.
The Cuban peso is now the only legal tender in the country, and the exchange rate is 24 Cuban pesos to one dollar.
Which is the best time to travel to Cuba?
Cuba is incredibly hot from in the northern hemisphere summer months. As such, most tourists find November through April more comfortable for travel.
Is it safe to travel to Cuba?
Cuba is one of the safest countries in the Americas, however, like any other country, it is advisable to take precautions in tourist areas.

Tips for travelling to Cuba
- The famous Cuban Health care system is free for Cubans but not for foreigners, so plan ahead and be sure to buy medical insurance which is a requirement for travel to Cuba.
- One of Cuba's main charms is its music. We recommend that you visit one of the many places in the country with ambient music so that you can enjoy the local culture to its fullest.
- Even if you don't intend to smoke, a Cuban cigar is a common souvenir to take home.
- Cuban museums are plentiful, frequently open, and usually charge only one or two CUC for admission. You may get a guided tour from one of the staff members, which is useful even if your Spanish is rusty.
- If you want to experience authentic Cuban life, the best places to stay are Casas Particulares, which are private houses licensed to offer lodging services to foreigners. They are cheaper than hotels and the food is almost always better.
- Cubans as a whole are generally friendly and helpful people, and they are genuinely curious about foreign visitors and cultures so don't be intimidated and join in on the conversation.
- In many cities, the only way for tourists to access the internet is through the government's communications centres and Wi-Fi hot spots in parks. Look for buildings bearing the name "ETECSA", which stands for Empresa de Telecomunicaciones de Cuba S.A. ETECSA also has internet stations in some of the larger government hotels and resorts. The connection speed is 1-2 MBps near the ETECSA office.

Update, November 14 2021: New additions and corrections.
---
About the author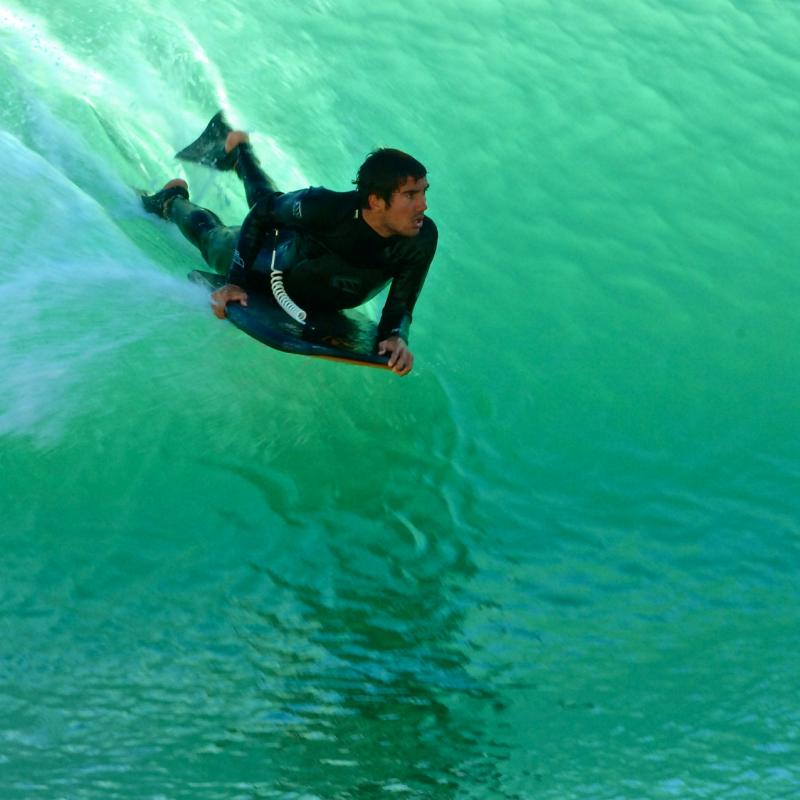 Juan José Herranz
Hello! I'm Juan Jose, a boy from Extremadura who loves to travel and share his experiences with readers. I write articles for Visagov.com and I also help users to process electronic visas for all countries in the world that require it. I'm more of the mountains than the beach, so the quiet destinations with green landscapes are my favorites.
---