What is the difference between a visa and a Green Card?
Although a visa and a Green Card are two statuses that can overlap, they are far from being interchangeable. If you are hoping to travel to the USA, or plan on settling there to start a career and new life, you need to know every difference between a visa and a Green Card. It will help to understand the separate procedures to obtain each of them.
Here we explain everything you need to know about every difference between a visa and a Green Card and the application process for each of them.
What is the difference between a Visa and a Green Card?
While a visa and the Green Card are both legal documents issued by the government of the USA, the difference between a visa and a Green Card can be seen in the eligibility requirements, privileges and rights.
The main difference between a visa and a Green Card is that a visa is a temporary permit and a Green Card is a permanent authorization to stay in the USA.
A visa USA would only allow you to visit and remain in a country for a given period of time and a specific purpose. The temporary status of a visa doesn't allow the holder to engage in work unless it specifies a particular type of employment. Visas also have a date of expiry (the authorized time of stay is terminated), thus compelling the visa holder to leave the country.
On the other hand, a Green Card holder can visit and stay in the USA permanently. It also lets you travel to any state within the USA, find employment and even settle with your family. It is proof of your immigrant status and offers you numerous rights of a USA citizen with certain exceptions like the inability to vote.
But, if you choose to remain outside the USA for more than a year, your Green Card will expire and has to be renewed following the same process.
It is important to note that there are two types of visas issued by the USA government: non-immigrant visas and immigrant visas. The former is more temporary while the latter, although difficult to obtain, gives you access to apply for the Green Card. Therefore, a non-immigrant visa is permanent in nature and is a term often used synonymously with the Green Card.
To what countries can Green Card Holders travel without a visa?
One of the many perks offered by a Green Card is that it allows you to travel to a significant number of countries without a visa, saving you the cost and time of the entire process. However, this arrangement is only valid if the country that you hope to visit has granted Green Card holders the same privilege given to USA citizens.
Moreover, it's essential to know that some countries would first consider the nationality of your passport before granting the authorization to visit.
Here is a list of countries that exempt Green Card holders from requiring a visa to travel:

Canada: to enter Canada you only need the Green Card, passport and an Electronic Travel Authorization (eTA). The eTA is only a requirement if you are travelling by air.
Mexico: entry requires the Green Card, passport and proof of return ticket within 30 days of arrival.
Jamaica: to enter you must have the Green Card, passport and proof of return ticket for any nationality except Taiwanese citizens.
Dominican Republic: to enter you must have a Green Card, passport and tourist card.
The British Virgin Islands: you must need the Green Card, passport, proof of return ticket and proof of reservation of accommodation.
Georgia, Europe: you need your Green Card, passport and proof of return or onward journey ticket to stay for a maximum period of 90 days.
Peru: only Indian and Chinese nationals who hold a Green Card can enter without a separate visa.
Singapore: if you are an Indian or Chinese national, you are allowed for a transit period of up to 4 days only once on your journey (onward or return).
Caribbean Part of the Kingdom of the Netherlands: the Green Card and a passport that is valid 6 months from the date of entry are required.
What are the requirements for a visa for the USA?
If you are applying for a non-immigrant visa, you have to specify the purpose for it to be categorized as either a business visa (B-1), tourism visa (B-2), or for matters related to both purposes (B-1/B-2). While there may be specific prerequisites, here are the entry requirements to USA.
Completed non-immigrant application form (D-160) along with a photograph of the applicant.
Attending an interview with consular officers to determine if you are eligible for a visa.
A valid passport.
A payment receipt for the non-immigrant USA visa application. This is non-refundable.
Details of social media used by the applicant.
Documentation regarding the purpose of the stay.
Documents of proof to show that you intend to return to your motherland. These can be documents of property you own or letter from your employer to highlight your intentions to return.
Proof of the financial ability of the applicant to bear the cost of the visit.
Previous USA visas are considered an added benefit even if it is in an old passport.
A letter of endorsement, if the visit is upon invitation or sponsorship by a US resident.
A travel itinerary highlighting the places the applicant intends to visit.
If the visit is for medical purposes, you need proof of diagnosis of your ailment/disease with a letter from an authorized physician.
If the visa is for educational purposes, the acceptance letter of the educational institution in the US is required. The institution has to be under the Student Exchange Visitor Program (SEVP).
If the visa is for employment purposes, proof of job offer has to be submitted along with other required documents that validate your qualifications and skills such as the CV, service letters from previous employees, and certification of your abilities.
Applicant fingerprint.
Which Countries Need a Visa for the USA?
The USA has a Visa Waiver Program (VWP), where it exempts citizens of a selected list of countries from requiring a visa to visit the USA. If your country is not on the list provided below, then you have to apply for a visa to travel to the USA:
Andorra, Australia, Austria, Belgium, Brunei, Chile, Czech Republic, Denmark, Estonia, Finland, France, Germany, Greece, Hungary, Iceland, Ireland, Italy, Japan, Latvia, Liechtenstein, Lithuania, Luxembourg, Malta, Monaco, Netherlands, New Zealand, Norway, Poland, Portugal, San Marino, Singapore, Slovakia, Slovenia, South Korea, Spain, Sweden, Switzerland, Taiwan, United Kingdom.
It is important to note that even the citizens of the above-mentioned countries can be subject to specific terms and conditions outlined by the USA government to be eligible to visit the country without a visa. Moreover, every citizen needs to hold valid authorization through the Electronic System for Travel Authorization (ESTA). In addition, it is mandatory to carry a passport that is valid for a period of at least 6 months after your intended departure.
While this article covers the details of basic information about a visa and Green Card, there can be so much more to the procedure. If you need a hassle-free visa process, handover this task to a reliable visa processing agency like visagov.com!
---
About the author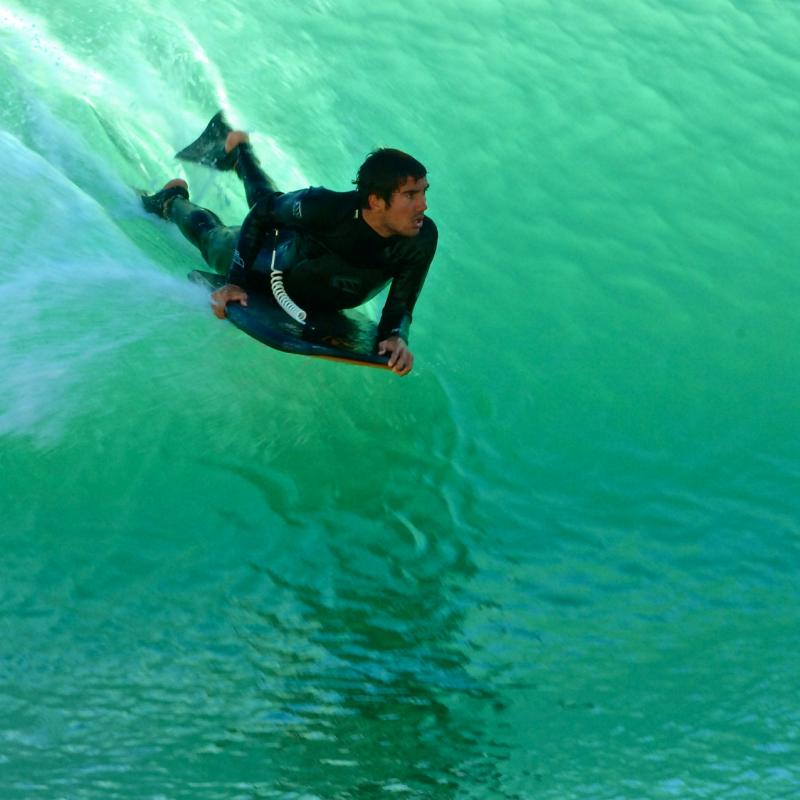 Juan José Herranz
Hello! I'm Juan Jose, a boy from Extremadura who loves to travel and share his experiences with readers. I write articles for Visagov.com and I also help users to process electronic visas for all countries in the world that require it. I'm more of the mountains than the beach, so the quiet destinations with green landscapes are my favorites.
---