Canada visa for Australian citizens: to Canada from Australia
Canada has become one of the most popular travel destinations for tourists from around the world. This fact may surprise some, but the truth is that when you stop to look at the beauty of this North American country, you realize it has a lot to offer. Travelling to Canada is one of the most popular activities for Australian citizens.
These two countries maintain excellent relations as members of the Commonwealth. Thanks to this, Australians can travel to Canada without many restrictions or requirements.
Do Australians need a visa for Canada?
It is not needed a physical Canada visa for Australians. They only need to get an eTA Canada Visa, which is similar to a visa, but easier to get. You can get this Electronic Travel Authorization online, which it is very straightforward and convenient since you can do it from home before your trip to Canada. Below are the steps to take in order to get a Canadian visa for Australians:
Fill out the eTA form with the personal details of each traveller. It is essential to note that the exact information of the passport that is being used for travel to Canada must be given. In case any information does not match the document, the eTA will be invalid.
Pay for the eTA processing services with your credit or debit card. In an estimated time of 24 hours, you will receive an attached document via email which will confirm your eTA application has been approved.
Make sure to be up-to-date with all Canada entry requirements.
Please note that the eTA is electronically linked to your passport, so authorities at the airport can see the information online. However, we recommend that you save and print the emailed document so that you have the eTA number in case of any unforeseen circumstances.
How much does the Canada visa cost for Australian citizens?
The Canada visa for Australian citizens costs 62 AUD, including service and government fees.
How long can I stay in Canada with a Canada visa for Australian citizens?
The Canadian visa for Australians, the eTA, is valid for a maximum of five years from the time of approval. This authorization will allow you to enter as many times as you wish during this period, as long as your stay per visit does not exceed six months.
If you intend to stay longer than authorized, you must contact the High Commission of Canada. It is important to note that if the passport expires while the eTA is in effect, then that Canada visa for Australian citizens will no longer be valid and you will need to request another with the new passport. For this reason, it is recommended that you do not travel to Canada from Australia if your passport is due to expire as you may have trouble leaving the country.
Travelling to Canada from Australia: vaccines required?
There are no mandatory vaccines to travel to Canada. Depending on your situation, it is advisable to be vaccinated for Diphtheria, Hepatitis A, Hepatitis B, Rabies and Tetanus.
What is the currency of Canada and the Exchange rate in Australian dollars?
The currency of Canada is the Canadian dollar (CAD) and is equivalent to approximately 1,10 Australian dollar.
Where is the Canada Embassy in Australia?
Consulate General of Canada in Sydney
Address: Level 5 & 6/111 Harrington St, Sydney NSW 2000, Australia
Phone: +61 2 9364 3000
Canadian Consulate in Australia
Address: 220 St Georges Terrace, Perth WA 6000
Phone: (08) 9322 7930
High Commission of Canada in Australia, in Canberra
Address: Commonwealth Ave, Canberra ACT 2600, Australia
Phone: +61 2 6270 4000
Where is the Australian Embassy in Canada?
Australian Consulate in Vancouver, Canada
Address: Suite 2050 - 1075 West Georgia St, Vancouver BC V6E 3C9
Telephone: +1 604 694 6160
Fax: +1 604 684 1856
Australian Consulate-General in Toronto, Canada
Address: Suite 1100 South Tower, 175 Bloor Street, East, Toronto Ontario M4W 3R8
Telephone: +1 416 323 4280
Fax: +1 416 323 4295
Can I live in Canada with an Australian passport?
The Canadian visa for Australians only covers sightseeing or transit trips through the country. If you intend to live in Canada, you will need to apply for another type of documentation. To live in Canada on an Australian passport, the Government of Canada must first approve the Application for a Permanent Residence Permit (PRs).
With the Australian passport, you can apply for a residence permit in Canada. Once granted, every time you travel then you will only have to present your Australian passport and residence permit. A Residence Permit will allow you to live, work and study throughout Canada. In addition, you are entitled to enjoy virtually all the advantages that a Canadian citizen would have, including health care coverage.
Can Australians work in Canada?
With an eTA for Canada, you will be able to attend working conferences, close deals, etc., as long as it doesn't involve a direct cash collection while in Canada. If you intend to generate income while in the country, you must apply for a separate visa, the so-called "work permit". There are two types of work permit:
Employer-specific work permit: Before you submit, the employer who wants to hire you must complete specific steps and give you either an offer of employment number or a copy of the Labour Market Impact Assessment to include in your application.
Open work permit: This lets you work for any employer in Canada, unless they are listed as ineligible on the list of employers who have failed to comply with the conditions or if related to erotic jobs.
Are there direct flights from Australia to Canada?
There are currently no direct flights from Australia to Canada, however, airlines such as Delta, American or Air Canada operate one or two-stop flights to Canada via the United States.
These flights take approximately 21 hours for a one-stop flight and 28 hours for a two-stop flight.
---
About the author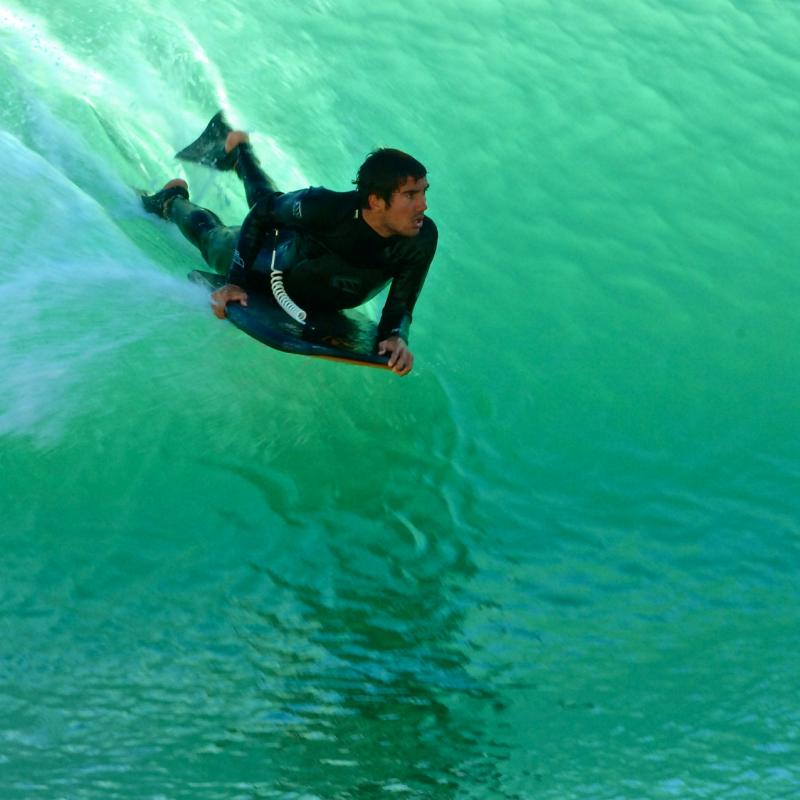 Juan José Herranz
Hello! I'm Juan Jose, a boy from Extremadura who loves to travel and share his experiences with readers. I write articles for Visagov.com and I also help users to process electronic visas for all countries in the world that require it. I'm more of the mountains than the beach, so the quiet destinations with green landscapes are my favorites.
---