How to get a visa for Australia
Australia is the largest country in Oceania and the sixth-largest country in the world. Due to its size, there are a variety of climates within the country, with temperatures being vastly different between the northern and southern regions. Much of the country has an arid, almost desert climate.
Australia has a large number of distinct animal and plant species, which add to the uniqueness and allure of the destination.
Do I need a visa to travel to Australia?
Yes, any foreigner wishing to enter the country for any reason (tourism, business, transit, etc.) will need a visa previously approved by the Australian Department of Home Affairs. Therefore, having a visa to travel to Australia is mandatory.
At the end of 2015, Australia stopped issuing visas at the airport, making e-visa australia the necessary document to have. It is mandatory to have an approved visa before arriving in the country.The reason for your trip to Australia will dictate which type of visa you will need to apply for, and each visa type has different requirements.
The visagov.com eligibility verifier will be able to check your specific situation based on your nationality.
Types of visas for Australia
Australia has a variety of visa types to choose from, depending on the specific reason for your trip. These types of visas are divided into the following categories:
Tourist visas
Electronic Travel Authorisation (ETA Visa) (subclass 601)
This visa is also known as "ETA", an authorisation/ visa to travel to Australia for up to 12 months. With this e-visa and during that period, you can enter and leave Australia as many times as you wish, though each stay cannot exceed 3 consecutive months.
The ETA visa is a tourist visa Australia, meaning that it is valid to travel to Australia for tourism purposes or visiting family and friends. The ETA Australia can also be used for study while in Australia if you do not exceed 90 consecutive days in the country.
Visitor's visa (subclass 600)
This visa is required for foreign nationals who wish to train in a child care centre, or study any medical speciality, nursing or alternative medicine. Additionally, if you plan to enter a health care or hospital environment, then you must apply for this visa, and carry out the relevant health checks.
This visa is also valid for specific types of business visits, which do not include working or providing services to a company or organisation based in Australia. You would also not be legally allowed to sell goods or services directly to the public with this visa type.
The Visitor's Visa (subclass 600) is for closing business deals, participating in conferences or carrying out activities as part of an official government visit. All citizens of Brunei, Canada, Hong Kong, Japan, Singapore, South Korea or the United States can apply for an ETA. All other nationalities must apply for a tourist visa called an eVisitor:
eVisitor (subclass 651)
This visa has the same characteristics as the electronic travel authorisation (ETA), with the only difference being the nationalities is for.
Visitor visa (subclass 600)
This visa allows you to visit Australia for tourism, family or business purposes, uninterruptedly for a maximum period of 12 months. Unlike the 601 and 651 visa types, the visitor visa (subclass 600) allows for 12 consecutive months in Australia. It is also possible to apply for this visa if you are currently holding a different visa type, but want to stay longer in Australia.
Transit visa (subclass 771)
This visa allows the user to transit through Australia for a maximum period of 72 hours. A transit visa is also required for specific cases of entry to Australia by air, before joining the crew of a non-military vessel or ship, and for who already holds a sea crew visa (subclass 988).
Work and Holiday visa (subclass 462 and 417)
Subclass 462 and 417 visas allow people between the ages of 18 and 30 (inclusive) to extend their holidays and work in Australia to finance their trip. The difference between the two is the nationality of the applicant. In addition, people from Canada, France and Ireland may apply in the age range of 18 to 35.
Visas for study, training and family
There are also different types of visas for study, training and family:
Student visa (subclass 500)
This visa allows you to participate in a training course in Australia, allowing a maximum stay of five years in the country.
Student Tutor Visa (subclass 590)
This visa must be applied for by the adult travelling to Australia to accompany a minor on a student visa. This visa is temporary, and its duration will depend on the duration of the minor student's visa that is being accompanied.
Training visa (subclass 407)
This visa allows participation in training activities within a workplace that enhances skills in the field of specialisation or a professional development training program in Australia. The maximum stay for this visa is 2 years.
Adoption visa (subclass 102)
This visa allows children adopted from outside Australia to live in the country with their adoptive parent. This visa is permanent, so once approved, the child can live in Australia. However, this visa does not grant Australian citizenship.
Dependent Family Visas (Subclass 114 and 838)
The Subclass 114 Family Visa allows a person who is of legal age and unmarried to move to Australia permanently to be supported financially by a relative residing in the country. During the first five years, the applicant may leave and enter Australia as many times as he or she wishes. If you want to travel after that period, you must apply for a Resident Return (RRV). You must be outside of Australia to apply for the return permit.
The Subclass 838 family member visa has the same features and functions as the 114, but the difference is that to apply for the Subclass 838 visa you must already be within Australia.
Visa for elderly parents (subclass 804)
This visa allows the parent of an Australian permanent resident to remain in Australia in their care. The other features are the same as those of the Subclass 114 and 838 visas.
Carer's visas (Subclass 836 and 116)
The Subclass 836 visa allows you to stay in Australia to care for someone with a long-term medical need. The Subclass 116 visa has the same characteristics as the Subclass 836 visa, with the difference that you must be outside Australia when applying.
Orphan visas (subclass 837 and 117)
The Subclass 837 visa allows a child who is already in Australia to stay with a relative if their parents are deceased, missing or unable to care for them. The Subclass 117 visa has the same features as the Subclass 837 visa, with the difference that the child must be outside Australia when the application is issued.
Parental visa (subclass 103)
This visa allows the child (without age limit) of an established Australian parent to move to Australia permanently.
Prospective Marriage Visa (Subclass 300)
This visa allows you to travel to Australia to marry your Australian spouse.
Partner visas (Subclass 820 and 801)
These visas allow the partner or spouse of an Australian citizen, a permanent resident or a New Zealand citizen to qualify to live in Australia. Subclass 820 is a temporary visa and subclass 801 is a permanent visa.
Medical Treatment Visa (Subclass 602)
This temporary visa is for people who are travelling or staying longer in Australia to receive medical treatment or to support someone in need of medical treatment who holds or has applied for this visa. It is also for people who intend to donate an organ.
Working, humanitarian and refugee visas
The section on working, humanitarian and refugee visas is as follows:
Innovation and Permanent Business Investment Visa (subclass 888)
This is the visa for entrepreneurs, investors and business owners to continue to operate in Australia.
Temporary Innovation and Business Investment Visa (Subclass 188)
This visa allows you to own and operate a business in Australia, carry out trade and investment activities, or undertake a business activity.
Business Owner Visa (Subclass 890)
This visa is for people who own and operate a business in Australia. It allows you to stay in the country indefinitely.
Investor Visa (Subclass 891)
This visa is for people who carry out commercial and investment activities in Australia. It allows you to stay in the country indefinitely.
Permanent Residence Visa (Subclass 191)
This visa is for people who have lived, worked or studied in a designated regional area of Australia with a previous visa.
Temporary Activity Visas (Subclass 408 and 403)
The Subclass 408 visa allows people to travel to Australia to do certain types of work on a short-term, temporary basis. The Subclass 403 visa allows for temporary work in specific circumstances that enhance Australia's international relations.
Crew visa (subclass 942)
This visa is for international airline crew who do not have an Australian or New Zealand passport or a valid visa and who are travelling to or from Australia while working. It can be checked through the Advanced Passenger Processing system before flying.
Navy visa (subclass 988)
This visa is for foreign crews of non-military vessels on international voyages entering Australia by sea. It also applies to the partner or dependent child of an overseas crew member.
Special Global Humanitarian Visa (Subclass 202)
With this visa, you can travel to Australia if you face substantial discrimination or human rights abuses and want to stay permanently in Australia with your family.
Protection visa (Subclass 866)
This visa is for people who are in Australia and want to apply for protection. It allows you to stay in Australia permanently if you have entered the country with a valid visa and if you comply with Australia's protection obligations.
Refugee visa (subclasses 200, 201, 203 and 204)
These visas allow refugees from their country of origin to enter the country. These visas will enable the person and his/her family to live, work and study in Australia indefinitely.
How do I apply for an Australian visa?
At the end of 2015, Australia stopped issuing visas on a face-to-face basis, so regardless of the reason for your visit, you will need to apply for eVisa Australia. You can apply online through a specialist company such as Visagov.com, which will help with the documentation and will carry out for you the Australia travel visa application.
Who needs a visa for Australia?
All foreign nationals wishing to travel to Australia for any reason need to apply for a visa before entry. You cannot travel to the country without having an approved visa to travel to Australia, it is mandatory.
The only citizens exempt from applying for a visa are citizens of New Zealand and certain cities of Papua New Guinea.
What are the requirements to apply for an ETA visa for Australia?
Due to the large and varied number of visa types available to enter Australia, the requirements will vary depending on the subclass in which you apply. The general requirements to get an ETA Australia are:
To have a passport with a minimum validity of 6 months at the time of entry to the country.
Not to have any debt with the Australian government.
No criminal record or arrest.
Comply with Australia's health requirements, i.e. vaccines, mental health, physical health, etc.
Fill in the online form with your details.
More specifically, in addition to the above requirements, you will need to meet other specific requirements for each type of visa:
Visitor visas
On certain occasions, the Australian government requests an additional form to continue with your application. This form usually focuses on work and relationship status.
Study and training visas
For the student visa, if you are a school student that is not participating in a high school student exchange program, you must be over 6 years old, and you must provide proof of your English language skills at the time of your visa application.
Family and partner visas
For the Dependent Family Visa (subclasses 114 and 838), you must have been dependent on your relative in Australia for basic needs such as food, accommodation and clothing for at least 3 years before applying for the visa.
For the Elderly Parent Visa (subclass 804), you must be able to have a personal guarantor. This ensures the Australian Government that you will not have to rely on government assistance after entering Australia.
For the Carer's Visa (Subclasses 836 and 116) and Orphans' Visas (Subclasses 837 and 117), you must have some form of valid visa before applying, however, the transit visa is not valid.
Work and skilled labour visas
For the Interim Business Innovation and Investment Visa (Subclass 188), you must complete a pre-application form called "SkillSelect", which can be downloaded from the official Australian Department of Home Affairs website. Once approved, you will be able to apply for this type of visa.
For the Business Owner's Visa (Subclass 890) you must have a previous visa of the subclasses 160, 161, 162, 163, 164 or 165 and have lived in Australia with one of them for at least 12 months, in the 2 years before the submission of the application.
Can the Australia visa be changed once it has been processed?
Most visas do not have the possibility of being changed once they have been issued. However, you can request a change to the eVisitor visa, even if it is already processed and approved. You must take into account that this process is trickier as the data already registered with the Australian Department of Interior must be modified, so the procedure can take more than a week to receive the modified visa.
We recommend that for the reasons mentioned above, you re-check the data filled in your application and make sure everything is correct before paying the fees.
How much does a visa to Australia cost?
Of those mentioned above, subclass visas 651, 771. 200, 201, 202, 203, 204, 942, 988 and 602 have no government fees. Fees for visiting visas vary between 12 euros (such as the ETA Australia) and 660 euros (such as the visitor's visa), depending on the stay for which you are applying.
In the case of study and training visas, the fees are 383 euros. For student and accompanying person visas, the fees are 192 euros.
The government fees to apply for a family and partner visa vary from 1000 euros (orphan visa) to 4800 euros (partner visa 820 and 801).
Work and Skilled Work visas can range from EUR 192 (Temporary Work Visa) to EUR 4800 (Temporary Business Innovation and Investment Visa).
For refugee and humanitarian visas, the only one that has a government cost is the protection visa, for which the fee is 25 euros.
How far in advance do I need to apply for an Australia visa?
Visas for tourist purposes are the fastest to be approved. Within 48/72 hours, if everything is correct, you will receive the approval of your tourist visa in your e-mail. The government may ask for extra information, so it is always recommended to apply for your visa at least 10 working days in advance.
For all other visas, the processing time can be extended to several months. It is advisable to contact the embassy directly for this type of case.
What are the entry borders to Australia?
About half of all international travellers come to Australia through Sydney, the country's largest city.
After Sydney, a significant number of travellers arrive in the country via Melbourne, Brisbane and Perth. There are also direct international services to Adelaide, Cairns, Darwin, the Gold Coast and Christmas Island, though these are primarily limited to flights from New Zealand, Oceania or Southeast Asia.
If you have to catch a domestic flight once you're in the country, all cities have different national terminals, which will require additional time and effort to transit.
Melbourne, Adelaide, Darwin, Cairns and the Gold Coast all have national and international terminals in one building or within walking distance. Bear in mind that Australian customs and immigration formalities must be carried out in your first city of entry to Australia, even if this is not your final destination.
Do I need any vaccines to travel to Australia?
Australia has no endemic communicable diseases requiring vaccination. Like virtually every country in the world, it will require proof of immunisation against yellow fever, if you have come from a nation at risk for this disease.
What is the currency of Australia?
The official currency of Australia is the Australian dollar (AUD) which is equivalent to 0.62 euros (EUR) or 0.73 US dollars (USD).
When is the best time to travel to Australia?
Australia is a sprawling country, so different cities have varied climates, and there is not a "best time" to travel to the country. Timing will depend on the preferences of each traveller, although in general, the Australian summer is usually the peak tourist season. As it's a country in the southern hemisphere, the Australian winter is from June to August, and summer is from December to February.
Is it safe to travel to Australia?
Australia's crime rates are very low compared to other first world countries. You must take the typical travelling precautions and be aware of pickpockets or other petty crimes. The Australian police are accessible and honest, so if you suffer any setback, you should feel free to contact them.
Important tips for travelling to Australia
Australia is one of the largest countries in the world, and as such, has many exciting destinations to visit. It is recommended to travel with an itinerary as distances can be vast between key tourist spots.
It is impossible to leave Australia without having seen its most iconic building, the Sydney Opera House, which was inaugurated in 1973, and declared a World Heritage Site.
Australia has a unique variety of different animal species. One of the most popular national parks for its size and diversity of fauna is Kakadu National Park.
If you are travelling from Europe, you should bring a universal plug adapter.
The language of Australia is English, so it is advisable to have at least a basic level of English.
Australians drive on the left side of the road. If you want a car in the country, you must apply in your country of origin for an international driving license.
---
About the author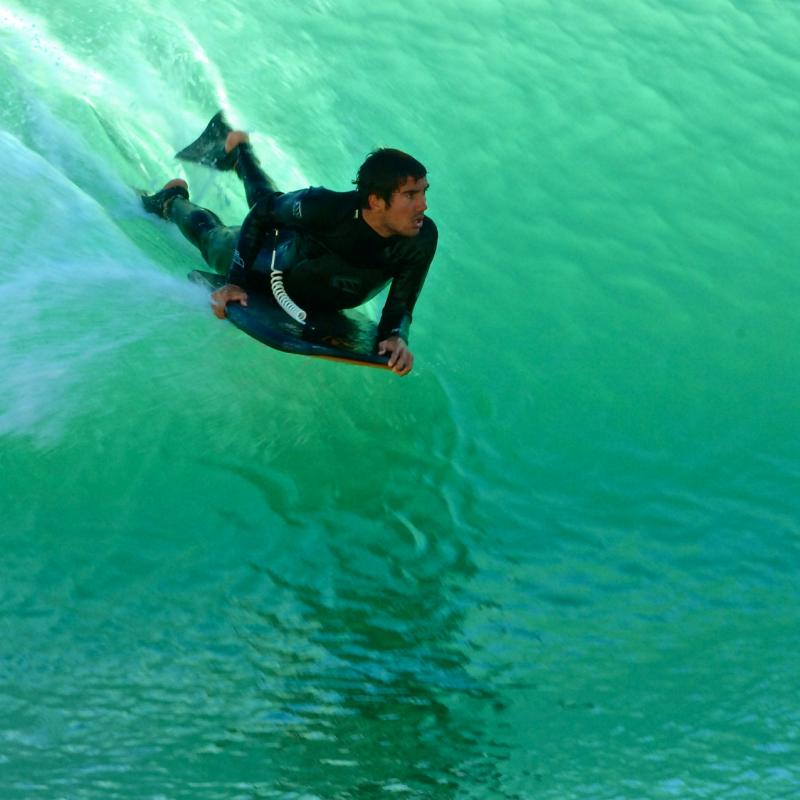 Juan José Herranz
Hello! I'm Juan Jose, a boy from Extremadura who loves to travel and share his experiences with readers. I write articles for Visagov.com and I also help users to process electronic visas for all countries in the world that require it. I'm more of the mountains than the beach, so the quiet destinations with green landscapes are my favorites.
---