How to get the Turkey visa?
Turkey is a country located in the Eurasia region and is part of both Europe and Asia. It boasts an area of approximately 785,000 km2 and a population of about 85 million people. Turkey is one of the most visited countries in the world, offering a wide variety of landscapes suitable for all tastes.

The European and Asian sides are separated by the Bosporus Strait, and a popular tourist area in Istanbul.

Do I need a visa to travel to Turkey?
You will need a visa depending on why you are entering the country, the length of your stay and your nationality. Visa regulations are continually being updated, and as recently as March 2020, Turkey exempted several nationalities from needing a visa if the purpose is tourism and the stay is less than 90 days. To be sure of whether you need a visa for Turkey or not, check your nationality out here.
Types of visas
To travel to Turkey for tourism purposes, you must apply for an online Turkey Visa (e-Visa Turkey). You can choose between the Turkish visas for tourism in existence:
Multiple Entry visa
This visa allows a person to enter and leave the country as many times as required. You can stay in the country for a maximum of either 30 or 90 days per stay, depending on the nationality of your passport. A multiple entry visa for Turkey will be valid from the time the visa is approved and for 180 days.
Single entry visa
The Single entry visa allows for a maximum 30-day-stay in Turkey. It is also valid for 180 days from its approval, but once used, you will not be able to re-enter the country with the same visa.
If your trip to Turkey is for any reason other than tourism, you must apply for a different visa at their nearest Turkish consulate or embassy. These are:
Work visa
In order to apply for a visa that will allow you to work in Turkey, you must first have an employment contract and a letter from the employer in Turkey. You will also need to send in a series of personal documents that will be requested in the embassy. If you apply for a work permit and are going to work and live in Turkey, then you must also apply for a residence permit.
Residence permit
The residence permit is required if you are going to spend more than 90 days in Turkey. In order to apply for a residence permit, you must demonstrate the reason why you are going to spend an extended stay, or why you are going to reside permanently in the country.
The residence permit can be applied for once you are in Turkey, assuming you already have an approved work or study visa. You will have 30 days to process a residence permit, and upon entry you will need to register with the Foreigners Department of the Ministry of the Interior's General Directorate of Migration.
Study or research visa
To apply for a visa to study or research in Turkey, you must present your study registration or research contract. The relevant university or school must provide you with all of the appropriate documentation requested by the embassy. As with the work visa, you must also apply for a residence permit if you intend to be in the country for more than 90 days.
These visas and permits can also be obtained from within Turkey. You could enter the country with a tourist visa, and process your residence or corresponding permission before the original document expires. However, this process is not advisable. If there is any delay, you will have to leave the country without the permits and start the application process all over again.
How to apply for a Turkish visa?
The way to apply for a visa to Turkey will depend on the type of visa required. If the visa is for tourism or business purposes, then the procedure will be online. It is possible to fill in a simple form with your personal and passport data and make the payment online. In approximately 1-2 business days, you will have your visa in your email.
If the reason for the trip is going to need a stay longer than 90 days, you should contact the nearest Turkish embassy, which will inform you about the necessary documentation for your specific case.
Who needs a visa for Turkey?
For stays longer than 90 days, all foreign citizens need a visa to stay in Turkey. For stays of less than 90 days, Spanish citizens and most European citizens do not need to apply for a visa.
What are the requirements to apply for a visa to Turkey?
Tourist e-visa
- A passport with more than 6 months validity from the initial entry date in Turkey, and at least one blank page.
Work visa
- A passport with more than 6 months validity from the initial entry date in Turkey, and at least one blank page.
- Recent photo.
- Invitation letter from the Turkish company.
- Employment contract signed by both parties.
Student visa
- A passport with more than 6 months validity from the initial entry date in Turkey, and at least one blank page.
- Recent photo.
- Letter of acceptance from the university or educational institution in Turkey.
- Erasmus agreement.
- In the case of research, a project letter and invitation from the research team.
Can the visa be modified once it has been processed?
Once the visa has been processed, no changes are possible. In case of an error in any section, a new visa must be requested.
How much does the visa cost?
The price of the online tourist visa (e-visa) varies depending on the nationality of the applicant.The cost of fees for long term visas will depend not only on the nationality, but also on the reason for the application. In this case, you should ask for information at your nearest Turkish embassy or consulate.
How far in advance do I need to apply for a Turkey visa?
Traveling to Türkiye with an e-Visa is easy. You will need to fill out the application form in our website: visagov.com. This will take no more than 10 minutes, and you will get a response within 24 hours. However, for a work or study visa, we recommend that you start the process 6 months in advance to avoid any unnecessary delays.
What are the ports of entry to Turkey?
You can enter Turkey by air, land and sea. If you intend to enter Turkey in a cruise stopover, you can stay for 72 hours without needing to apply for a visa. This is assuming that your accommodation is on the cruise ship. You can enter the country through Istanbul, Izmir, Çanakkale, Mugla, Antalya, Içel, Hatay or Aydin.

If you intend to arrive by air, you can do so through the Istanbul International Airport (IST), Istanbul Sabiha Airport (SAW), Izmir Airport (ADB), Ankara Airport (ESB), Antalya Airport (AYT), or Dalaman Airport (DLM).

If you intend to enter the country by land, either by organised trip or by your own vehicle, the borders on the European side will be more straightforward than the borders on the Asian side.
Are vaccines required to travel to Turkey?
There are no compulsory vaccines. It is advisable to ask your doctor or international vaccination centre about recommended vaccines.
Which is the currency of Turkey?
The official currency of Turkey is the Turkish Lira. Due to its proximity to other European countries, and to its reliance on tourism, most major cities allow you to pay in Euros or American dollars.
You can withdraw money from ATMs and pay with credit or debit cards in most places throughout Turkey. If you are going to change currency in the country, it is best to do so at a bank or bureau of change which can be found at all of the international airports.
What is the best time to travel to Turkey?
Generally speaking we recommend that you go between May and October.
Turkey has a very diverse topography from one end of the country to the other, so the climate will depend on the region you visit and what time of year you go. The coastal areas near the Aegean and Mediterranean Seas as well as Istanbul, have a warm and temperate Mediterranean climate and can get extremely hot in the summer.
In winter the weather on the coast will be cold and wet. The warmest month in this area is July and has an average temperature of 23.5°C (74°F) and February is the coldest with an average temperature of 5.5°C (42°F).
Is it safe to travel to Turkey?
Turkey is generally a safe country to travel to. However, we recommend that you avoid the border conflicts in the east and southeast of the country, particularly around the borders with Syria and Iraq. Some tips regarding security in Turkey are:
Be cautious in the tourist areas of Istanbul (Taksim, Osmanbey, Haciosman, Yenikapi) and in public transport, especially the underground, as pickpockets are frequent.
Avoid large concentrations of people.
There is seismic risk in the area, so it is advisable to follow different protocols and remain calm if there is an earthquake.
We recommend you to get travel insurance.
Tips for travelling to Turkey
Turkey has a wide variety of landscapes and travel routes, from spending a weekend in Istanbul to taking a hot air balloon trip to Cappadocia.
If you're visiting Istanbul, you can't leave without seeing the Grand Bazaar, one of the largest bazaars in the world and a UNESCO World Heritage Site. There you can see an infinite number of curious and unique objects.
Turkish food is undoubtedly one of its strongest assets. Culinary delights include the well-known döner and the Lokum, a typical Turkish dessert.
---
About the author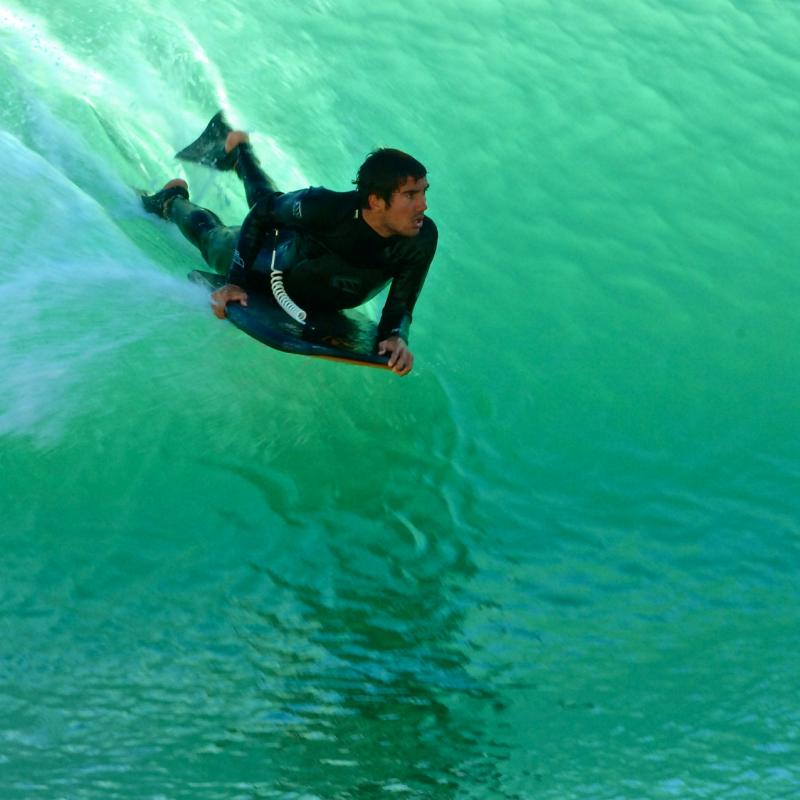 Juan José Herranz
Hello! I'm Juan Jose, a boy from Extremadura who loves to travel and share his experiences with readers. I write articles for Visagov.com and I also help users to process electronic visas for all countries in the world that require it. I'm more of the mountains than the beach, so the quiet destinations with green landscapes are my favorites.
---