How to get a visa for the United States
The United States of America (USA) is a country in North America with an area of approximately 9 million square kilometres and a population of 326 million inhabitants. It is considered one of the world's leading economic and military powers.
The USA receives almost 80 million tourists a year spread over all its states. New York is very popular with tourists, although Los Angeles, Orlando, and Las Vegas are also highly visited and iconic cities in their own right.
Do I need a visa to travel to the United States?
Yes, before travelling to the United States, you must apply for a visa or an electronic travel authorisation (ESTA). There are two categories of visas.
The non-immigrant visa is for people who are going to stay a short time in the country.
The immigrant visa is for people who want to reside permanently in the country. They must apply for the Green Card or permanent residence permit.
If your intention is to go to the United States for pleasure and for a holiday period up to 90 days, you must apply for an ESTA. This is a travel authorisation that is processed entirely online.
Types of visas for the United States
Non-immigrant visas for tourism and studies are the most common.
Tourist visa or ESTA
People who are not eligible for the Visa Waiver Program (VWP) must apply for a face-to-face visa (tourist visa at the embassy).
If your nationality belongs to the VWP programme, you must apply for an ESTA, which is a travel authorisation for eligible persons and is valid for two years with a maximum stay of 90 days on each visit.
Eligible nationalities must also apply for an ESTA to transit through US airports. If you are stopping in the US, even if it is not your final destination, you must have arranged the authorisation.
Update:
The U.S. Government has changed the requirements to apply for an ESTA. Currently, if you have traveled to Iran, Irak, Libya, North Korea, Somalia, Sudan, Syria or Yemen since the 1st of March 2011 you will not be eligible for an ESTA and you will have to go to the U.S. Embassy in person to apply for a tourist visa. These rules apply to all citizens of countries that qualify for the ESTA visa waiver program.
B1/B2 Business and Tourist Visa
This visa must be applied for by people who are going to the United States for tourism or business and are not eligible to apply for ESTA. People who are eligible for ESTA or those who currently have a valid ESTA but want to spend more than 90 days in the country in a row, should also apply.
Transit Visa
This visa is for persons who are required to transit through the United States and are not eligible for ESTA.
Visa for a commercial crew or flight crew C1/D
This visa is granted to crew members of aeroplanes and cruise ships for stopovers on US soil. Even if it is a short stop, they are required to have this visa.
E-Trade Visa
This visa allows you to make business, trade or investment activities in the United States.
Student F and M visas
The F type visa is for international students who go to a school or university for academic reasons, for a stay of more than 90 days.
Exchange visa J
The J-1 visa is for foreigners participating in an exchange programme, regardless of the studies they are taking.
Temporary employment visa or H, I, L, O, P, Q, R activities
H-1B is awarded to highly qualified persons with higher education and high experience in their profession.
H-2A for all persons in temporary employment in the agricultural sector
H-2B for all persons engaged in temporary employment outside the agricultural sector.
Media and journalists, I
This visa is for people qualified to work in foreign media or activities, who perform their activity in the United States.
Transferred Personnel L
Workers who are transferred by their employer to the United States must apply for this visa.
People with extraordinary skills OR
This visa is required for people with superior skills in science, arts, education or business.
Sports P
All athletes attending sporting events, competitions or training sessions must apply for this visa.
International cultural exchange Q
This visa is necessary for people to make a cultural change or exchange.
Religious Worker R
This visa is necessary for religious workers who want to work in a religious foundation for a temporary period.
Members of International Organizations G
G-1 Members of a mission from governments attending an international event.
G-2 For government representatives travelling temporarily for international events.
G-4 For persons appointed to an international commission to attend United Nations meetings or events.
Diplomatic visas and A-grade employees
A-1 Required for heads of state, ambassadors, ministers or consuls and representatives of the European Union or African Union delegation.
A-2 Required for all employees of an embassy or consulate within US territory.
How do I apply for a US visa?
All visas for travel to the United States that are not for tourism or business reasons, or that require a stay of more than 90 continuous days in the country, must be applied for in-person through the embassy of the U.S. government in your country.
If you are travelling to the United States for tourism or business with a maximum stay of 90 days and are eligible for the visa waiver program, you must apply for ESTA online. This travel authorisation is only issued online and cannot be made through the embassy. It can be done through an agency such as Visagov.com which will help process it.
To process the ESTA, you must complete the form with the information requested, make the payment and wait to receive the approval by email.
Who needs a visa for the United States?
All foreign citizens need a visa or ESTA to enter the United States of America. The only citizens exempt from applying for a visa or ESTA are citizens of Canada and Bermuda, who may visit the country with their passport only.
What are the requirements to apply for a visa to the United States?
You cannot have a criminal record or any convictions for a crime to apply for a visa or an ESTA to the United States. If you have had any problems with the law, you must go to the American embassy and discuss your case from there. If you omit this information, you will be sent back to your country when you arrive at border control.
Nor can you enter the country if you have an infectious disease or serious mental health issue. You must have a passport valid for at least 6 months from the start of your trip. The ESTA is valid for 2 years, or until your passport expires. Therefore, if your passport is less than 2 years away from expiring, the ESTA will be valid for less than 2 years. In addition to the passport, you must complete the application form and have a credit or debit card to pay the visa fees.
If everything is correct, you will receive your approval by email within approximately 48/72 hours.

Can the US visa be changed once it has been processed?
No. It is not possible to change any data once we have sent the application. If you have made a mistake, you will have to process a new application. You can ask for as many applications as needed, but you will need to pay the fees each time.
If you process through an external company such as visagov.com, they will check your form and make sure everything is correct.
How much does a visa to the United States cost?
The price will depend on the type of visa needed. The ESTA travel authorisation costs $14 in government fees.
Visas that have to be processed from the embassy have different prices, depending on what is needed. It is best to make an appointment at the embassy nearest to your place of residence and they will inform you of the associated prices and requirements.
How far in advance do I need to apply for a US visa?
The time will depend on the visa needed and the how you apply. In the case of non-immigrant visas, you must apply a minimum of 6 months in advance. If you belong to the immigrant category, you must apply between 3 and 9 months in advance.
If your visa is for tourism or business, you can apply for an ESTA, which is the most straightforward way to apply. In this case, it is sufficient to apply online 48/72 hours in advance of travel. However, it is advisable to apply 15 days in advance in case of any problems that may arise.
What are the borders to enter the United States?
The United States has 2 land borders, including:
Mexico, with more than 40 border posts along the entire land border
Canada, which has 13 border posts on US territory and 8 posts on Canadian territory
The United States is the country with the most airports in the world. Most cities have one or more airports which makes travelling in the United States easy.
It is also possible to enter by sea, by private boat or by cruise ship, from different points of the country. There are more than 300 seaports around the whole territory.
Do I need any vaccines to travel to the United States?
No vaccines are required to travel to the United States. It is always recommended to go to the international vaccination centre before going overseas if you suffer from any chronic illness.
What is the currency of the United States?
The US dollar (USD / $) is the official currency of the country.
Euros or any other currency can be exchanged for dollars at any bank or at any airport in the United States. You can also withdraw cash from all ATMs, though there may be a small fee.
It is possible to pay with credit and debit cards anywhere in the country.
When is the best time to travel to the United States?
The United States is a country with a very large territory and therefore the climates vary depending on the place you intend to visit.
Temperatures between different states can be incredibly diverse. In some states, winters are very cold with temperatures often going beyond 10 degrees below zero; whereas in other states, it is perpetual summer, with average temperatures of 24 degrees all year round.
The United States can be visited year-round, depending on where you would like to visit and what you intend to do. It is advisable to consider the hurricane season if visiting particular states.
Is it safe to travel to the United States?
In general, the United States is a safe country to travel to. Apart from the danger of terrorist attacks that exist in practically every country in the world, there can be small problems from pickpockets in tourist areas, but little else. It is best to get local information about specific areas to avoid at night.
Keep in mind that there is a danger of hurricanes or other hazardous weather patterns at certain times of year.
Important tips for travelling to the United States
During your stay, it is best to always carry your passport.
It is advisable to travel with health insurance that has good medical coverage. Health care is extremely expensive in the United States.
Carry an adaptor for type A plugs, with the power transformer, since the plugs in the United States have a power of 120 V and in Europe, the power is 230 V.
Try not to go through customs with unsuitable clothing, sunglasses, hats or any object that does not let them clearly see your face.
Although travelling with a set itinerary is a good idea, we recommend that you leave a bit of wiggle room for improvising along the way in case you find a place you particularly wish to see more.
In the United States, it is customary to always leave a tip. In rare occurrences, a tip will already be included in the bill, especially when dining with a group, but this will be stipulated on the bill.
Look into the roaming charges for your mobile phone plan so that you can have internet in the United States.
If you are going to drive in the United States, you need to obtain an international driver's license before your arrival. Don't forget that speed and distances are not measured in kilometres but miles.
---
About the author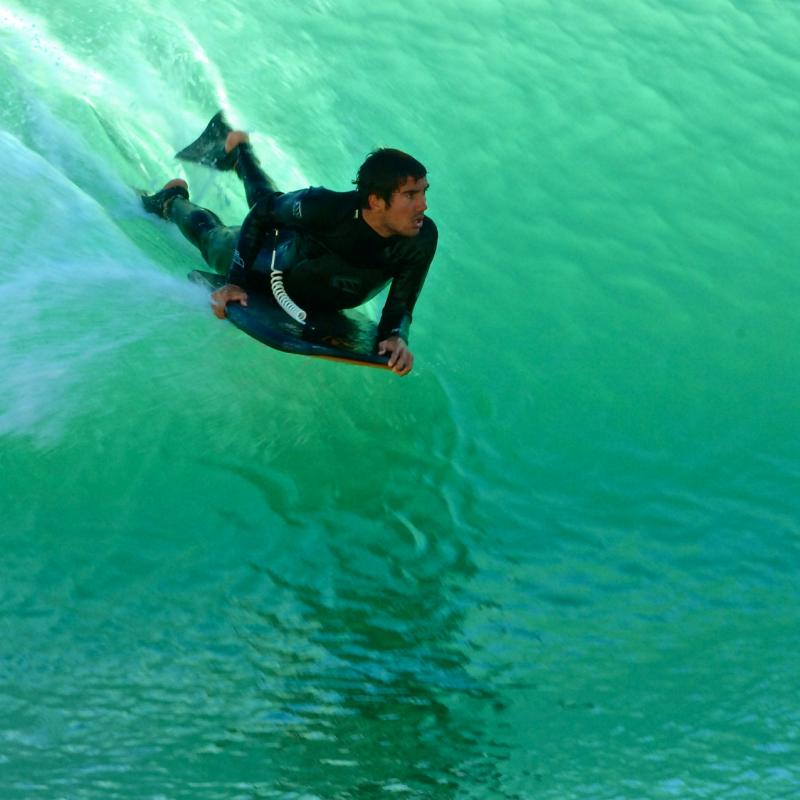 Juan José Herranz
Hello! I'm Juan Jose, a boy from Extremadura who loves to travel and share his experiences with readers. I write articles for Visagov.com and I also help users to process electronic visas for all countries in the world that require it. I'm more of the mountains than the beach, so the quiet destinations with green landscapes are my favorites.
---