What do you need to travel to Uganda?
When people think about where to travel for vacation, or what sights to see, their eyes tend to glaze over much of southern or central Africa, but there is incredible beauty that can only be found south of the Sahara. It's a haven of scenic vistas, abundant wildlife, untouched landscapes and a very economically friendly exchange rate. You can see the wonders of the natural world without the extravagant costs of local zoos or wildlife tours.

Requirements to visit Uganda
Passport
Your passport needs to be up to date and valid for at least 6 more months since your date of entry. You will need one page for the travel stamp that is posted on arrival.
Visa
Visas for Uganda are completed primarily online as in-person Visa procural has, in some cases, been suspended. It's also much more convenient to complete registration and receive a visa using an online form.
To successfully complete your visa application, the first thing to do is to ensure that you have all the required documents.
Vaccination
Uganda is home to many tropical jungles, which means it is also home to many tropic jungle diseases. The most known and relevant disease is yellow fever. Entrants are required to have a yellow fever vaccination, or they will be refused entry into the country. This applies to all entrants older than one year old who are able to receive vaccines. Existing vaccine records will do. For the most part, these are standard and widely available vaccines, so taking them prior to traveling should not be an issue.

Other prevalent diseases that can be caught in Uganda are: Typhoid fever, Hepatits A/B, Tetanus, Polio, Cholera, Malaria, Meningitis, Tuberculosis, Pneumonic plague
Travel insurance
It is recommended to acquire travel insurance when arriving in Uganda. The regulation for tourism is not a match for most other countries and problems or errors can occur. Medical treatment is also not a guarantee as the infrastructure of most hospitals lacks proper emergency medical care equipment. Therefore, international medical coverage is also highly recommended.
Is Uganda open to tourists?
The country is open, but is under advisement for travelers. According to the US Department of State Travel Website, the country has issued a travel advisory through its US embassy as of July, 2022 for travelers to perhaps reconsider their plans at this time due to frequencies of crime and terrorism.

Transiting through Uganda
For any transitional flights that land in Uganda temporarily, no visa will be required as long as travelers do not leave the airport terminal and their next flight takes place in less than 24 hours.
COVID-19 restrictions
Uganda has been determined as a low-risk zone for Covid-19. Covid vaccines are not required, but recommended, especially in conjunction with other vaccines for the listed problematic diseases. The country has no official closure or lockdown in effect preventing travel due to Covid-19. If you are symptomatic, it is advised to delay any travel plans until full recovery with negative tests. No testing is required before arrival or after arrival in Uganda.
Currency
Uganda utilizes the Ugandan Shilling (UGX/USh) as its main currency. Not only that, but the institutions of Uganda also primarily operate with cash, and bank cards are not as frequently used or accepted. Where cards are accepted, only Visa is allowed. USX is not listed on international exchanges, and as such, the currency must be exchanged on arrival from a service area. Also, they cannot accept any US Dollars from before the year 2001. The current exchange rate of USD to UGX is $1 to 3,850. Shillings are distributed on bank notes of 1,000, 2,000, 10,000 and 50,000 shillings.

Daily cost
Accommodations can range up to 20,000 UGX, which is just over $5. Uganda is considered a poor country, so the dollar has very high value once converted. Food can be just as costly around 20,000 or more, or local restaurants can charge much less of around 8,000 UGX or more, with street stalls on city walkways charging just 2,500 shillings for authentic local food.
Getting around
Uganda is an underdeveloped nation with most of its roads within city centers or between nearby cities. Traveling is simplest in a guided taxi which can offer hourly rates of about 10,000 shillings across the city or from one city to another. Inner-city travel is mostly done by non-motored bicycles which can be rented or bought outright in fair repair. Motorcycles and motor scooters are also common, but cars can be seen driving around as well.
Renting a car or motorcycle in Uganda
Car rentals can make the most sense for longer visas of around a month as it allows someone to see more of the country on their own terms. However, traveling outside of cities in regular cars is not advised as the infrastructure for roads in rural Uganda is not up to modern standards. There are areas where roads may be damaged with no plans for repair, or where roads may degrade into dirt or gravel, and even more, some roadways may just be paths through overgrown jungle.

The best thing to rent for travel in Uganda is actually a four-wheeler, or a vehicle with four-wheel drive. All-terrain vehicles are usually smaller with less safety features but are quick and capable over rough terrain with plenty of carrying capacity. This also makes nature sightseeing easier

Safety
Uganda has many safety concerns associated with it for travelers and tourists. Crime is "common", including pickpocketing, marketplace scams and upcharges, fraud and other inner-city related issues. Outside of cities, crime can escalate to violence and even armed militancy. The northern border with South Sudan is open but restricted, meaning armed forces from the neighboring country can intrude and commence armed conflict. Rebel groups and terrorist militias also spread across the south and western regions near the Rwanda-Uganda border. Refer to local news or international strategic coordination for up-to-date travel reports and avoid areas where violence has been present.
Best time to travel
Uganda is a tropical country with a great degree of wetland and jungle which take in an incredible amount of rain. You will want to avoid the rainy seasons. It's not just easier to move around when the ground isn't all mud, but the animals will likely avoid it for the same reasons, making safaris or nature sighting harder to do. The dry seasons take place between January and February, then from June to September, which is usually much hotter. The heat brings out animals to natural water sources where they can easily be seen.
Travel tips
The Phone Prefix for Uganda is +256
It's smart to have somewhere around 50,000 in cash available for daily expenses - but make sure it is safe and secure. This equates to about $13. You can carry more but losing it will add up faster than spending it.
Water should be purchased in sealed containers or plastic bottles only to reduce the risk of ingesting unsafe water.
Uganda is a land of wonderful nature, jungles and foothills and sprawling mountain landscapes make it a sight for those who love any, land, water or air.
Most of the major attractions are in national parks and reserves where endangered species like mountain gorillas live. There are no zoos where animals are on display.
Interacting with animals without a guide is prohibited, or extremely discouraged.
Uganda uses the G type ("British type") electrical outlet. The standard voltage is 240V with 50Hz. A plug adapter will be required for international travelers.
---
About the author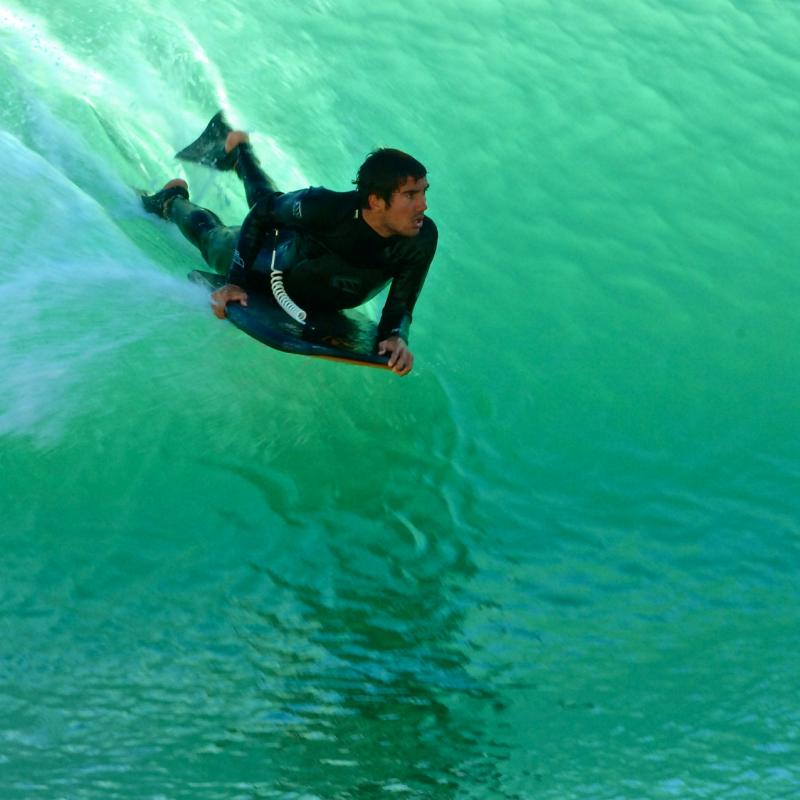 Juan José Herranz
Hello! I'm Juan Jose, a boy from Extremadura who loves to travel and share his experiences with readers. I write articles for Visagov.com and I also help users to process electronic visas for all countries in the world that require it. I'm more of the mountains than the beach, so the quiet destinations with green landscapes are my favorites.
---