Turkish visa for US Citizens
Turkey is in the top 10 world travel destinations. Its culturally rich cities and fascinating history are only a few things that attracted over half a million US citizens to visit this captivating country in 2019. Travelling to Turkey as a US citizen does no longer require you to apply for a visa in person at an embassy, consulate or visa office. Obtaining a visa on arrival at a Turkish airport is also not an option anymore. It is now possible to apply for a Turkish e-visa online, optimizing time, and unifying the whole visa process. Whether you are planning to visit Turkey as a tourist or for business, you will need an e-visa to enter the country. The application is done online and the process is fairly easy. If you're only stopping in Turkey on your way to your final destination, a transit visa is necessary as well.
Turkish Visa Application and Requirements for US Citizens
All Turkish e-visas for US citizens are strictly limited to tourism and business visits. That means that US citizens can only travel with e-visas to Turkey for holidays, to visit family, establish business connections, attend seminars, etc. Under no circumstances, US citizens can go to Turkey with an e-visa and look for employment.
US citizens holding a Turkish e-visa can spend a maximum total of 90 days in the country,and the e-visa is valid for 180 days from the moment it is issued. US citizens can only use their e-visa during those 180 days and they can only remain in Turkey for a maximum of 90 days from the moment they enter the country for the first time. The regular tourist Turkish e-visa for US citizens only allows us to enter multiple times to Turkey as long as the duration of each stay does not exceed 90 days.
The basic requirements and necessary documents for a Turkish visa for US citizens are the following:
Having a valid passport: Your passport must be valid for at least 6 more months from the date of your entry to the country.
Onward ticket: All travellers must have an onward ticket, out of the country, the moment they enter Turkey.
Depending on your nationality, you will also need a Supporting Document (Valid visa OR valid residence permit from one of the Schengen Countries, USA, UK or Ireland).
A debit or credit cardto pay for visa fees online
How much is a visa to Turkey for US citizens?
The price of this visa has a total cost of 79$ USD, that includes all the service fees. US citizens should apply for a Turkish visa no later than 48 hours before the trip starts. The Turkish visa for US citizens is usually processed fairly fast after applying, allowing US citizens to obtain a visa within hours of applying. However, it is recommended to apply a few days or weeks in advance since there is no limit on how early US citizens can apply for a Turkish visa.
Although a printed version of the e-visa is not strictly necessary, bringing a physical copy of your visa can be useful at the airport when going through immigration. Bear in mind that Turkey is not a part of the European Union or the Schengen Area. That means that Turkish visas are not valid to travel to Europe and that European or Schengen visas are not valid to travel to Turkey. Travelling on a cruise ship and stopping in Turkey is the only occasion when US citizens don't need to apply for a Turkish visa in advance. When travelling on a cruise and stopping in Turkey for less than 72 hours, US citizens only need to hold a valid passport. A temporary visit permit is issued for cruise ship tourists in Turkey.
Can US citizens travel to Turkey 2020?
In October 2017, tensions between the US and Turkey intensified due to a series of events such as the coup attempt against the government and the arrest of a local employee of the American consulate in Istanbul. As a result, both countries suspended tourist visas for all citizens for two months. The tensions were resolved and the e-visa online application system was reestablished for US citizens.After two years of travel normality between the US and Turkey, the Covid-19 world pandemic has affected travel and tourism worldwide in a way that no one had expected. Turkey and the US have both been affected by the pandemic and the consequent quarantines and travel restrictions.
Turkey has established travel restrictions to specific countries, including the US, and most commercial flights were cancelled. The US, on the other hand, hasn't offered official repatriation options for US citizens stuck in Turkey. As long as the world pandemic keeps posing a threat to everyone's health and quarantines stay in place in most countries, it is not advisable to travel anywhere in the world. US citizens should refrain from travelling to Turkey until the situation is under control and travel restrictions are fully lifted.
How long does it take for a US citizen to get a Turkish visa?
Most traditional visa applications must be done in person in consulates, embassies, or by mail. That makes the process very long, ranging from a few days to a few weeks. E-visas are usually faster and easier to apply to and that's why many countries are investing in online visa application systems.
Fortunately, US citizens can apply for e-visas for a lot of countries, and Turkey is one of them. The Turkish e-visa application process for US citizens must be done online and it usually takes less than 24 hours to be approved or rejected. The application process is clear and intuitive, and there is no limit on how early it can be started.
---
About the author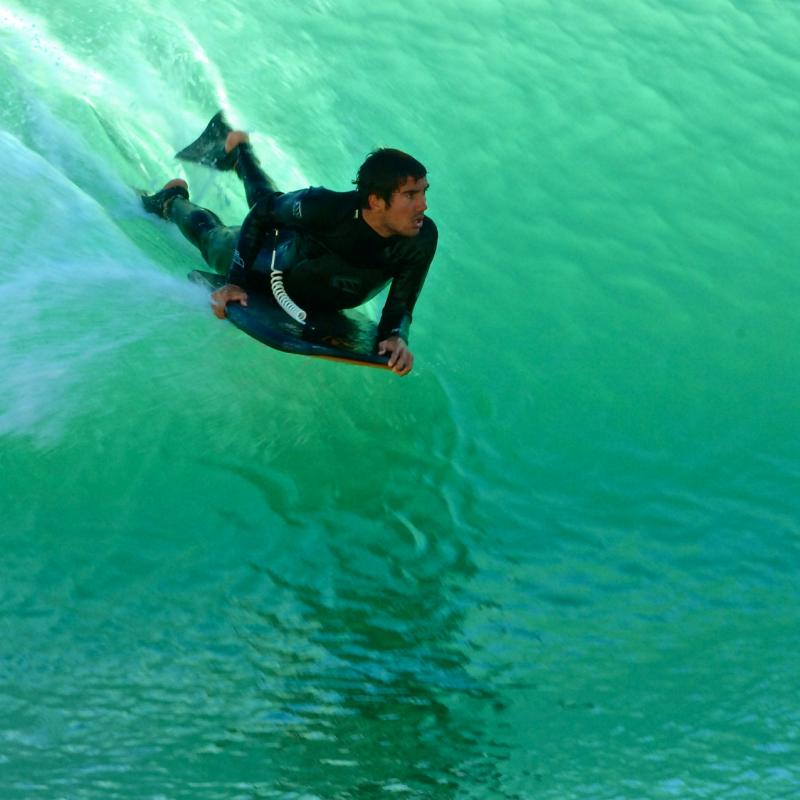 Juan José Herranz
Hello! I'm Juan Jose, a boy from Extremadura who loves to travel and share his experiences with readers. I write articles for Visagov.com and I also help users to process electronic visas for all countries in the world that require it. I'm more of the mountains than the beach, so the quiet destinations with green landscapes are my favorites.
---