US visa for Australians: Getting the tourist visa USA from Australia
Do Australians need a visa for USA?
Yes, Australian citizens must travel with a pre-approved ESTA visa from the US government to enter the country.
The ESTA replaces the traditional method of obtaining a US visa for Australian citizens, however, not all countries can apply for this document. Only countries within the Visa Waiver Program, which includes Australia, can apply for the ESTA. Check your country's eligibility to make sure.
With this document, Australians will be able to travel to the United States for tourism, business or transit. The only requirement to apply for the ESTA online is to have a valid passport with a date of issue of more than 6 months from the date you intend to enter the country. For more information, please read our article on how to apply for tourist visa to USA. You also should follow the mandatory entry requirements to USA.
Update:
The U.S. Government has changed the requirements to apply for an ESTA. Currently, if you have traveled to Iran, Irak, Libya, North Korea, Somalia, Sudan, Syria or Yemen since the 1st of March 2011 you will not be eligible for an ESTA and you will have to go to the U.S. Embassy in person to apply for a tourist visa. These rules apply to all citizens of countries that qualify for the ESTA visa waiver program.
How much is the cost of the US visa for Australians?
The US visa for Australians is the ESTA. There is the standard ESTA and the transit ESTA, however, the price does not vary: 74 AUD. This process can take approximately 48 hours from the time you pay for your application and everything is correct.
There is the possibility to apply for ESTA through an expedited process, the price of both types is 109 AUD. The difference, in this case, is that the ESTA processing time is less than 24 hours.
The standard visa is valid for 2 years from the time it is approved and you can enter the country multiple times, as long as your stay per visit does not exceed 90 days.
Note, however, that the transit visa is valid for 29 days and is a single-use visa, which simply allows you to transit to the United States without leaving the airport.
Where is the US Embassy in Australia?
U.S. Embassy in Canberra
Address: Moonah Place, Yarralumla, ACT 2600
Telephone: (02) 6214-5600
Email: [email protected]
U.S. Consulate in Melbourne
Address: 553 St Kilda Road, Melbourne, Victoria 3004
Telephone: (03) 9526-5900
Fax: (03) 9510-4646
U.S. Consulate General Perth
Address: 4th Floor, 16 St. George's Terrace, Perth, WA 6000
Telephone: (08) 6144-5100, 8:30am - 4:30pm
U.S. Consulate General Sydney
Address: Level 10, MLC Centre, 19-29 Martin Place, Sydney, NSW 2000
Where is the Australian Embassy in the United States?
Embassy of Australia in Washington D.C.
Address: 1145 17th St NW, Washington DC, 20036-4707
Telephone: +1 (202) 797 3000
Fax: +1 (202) 797 3168
Australian Consulate-General New York
Address: 150 E 42nd St (34th Floor), New York, NY, 10017
Telephone: +1 (212) 351 6500
Fax: +1 (212) 351 6501
Australian Consulate-General Los Angeles
Address: Australian Consulate-General, 2029 Century Park East, Suite 3150 Los Angeles, CA, 90067
Telephone: +1 (310) 229 2300
Fax: +1 (310) 229 2380
Email: [email protected]
Australian Consulate-General Chicago
Address: Australian Consulate-General, 123 North Wacker Drive, Suite 1330, Chicago, IL, 60606
Telephone: +1 (312) 419-1480
Fax: +1 (312) 419 1499
Australian Consulate-General San Francisco
Address: Australian Consulate-General, 575 Market Street, Suite 1800, San Francisco, CA, 94105
Telephone: +1 (415) 644 3620
Fax: +1 (415) 536 1982
Australian Consulate-General Honolulu
Address: Australian Consulate-General, 1000 Bishop Street, Penthouse, Honolulu, HI, 96813
Telephone: +1 (808) 529 8100
Fax: +1 (808) 529 8142
Australian Consulate-General Houston
Address: Australian Consulate-General, 3009 Post Oak Boulevard, Suite 1310, Houston, TX, 77056
Telephone: +1 (832) 962 8420
Fax: +1 (832) 831 2022
Are vaccines required to travel to the United States from Australia?
Although there are no mandatory vaccinations for travel to the United States, the CDC and WHO recommend vaccines against hepatitis A, hepatitis B and rabies before travelling to the country.
In addition, with the COVID-19 update, the disease vaccine has also been added as recommended for travel.
What is the time difference between Australia and the US?
The United States has several time zones due to its size. In Washington D.C., its time zone is GMT -4, in Dallas, it is GMT -5 and in Los Angeles it is GMT -7, to give examples of major cities.
Therefore, the difference between the capitals of the two countries is 14 hours more in Canberra than in Washington D.C.
What is the currency of the US and the exchange rate in Australian dollars?
The official currency of the United States is the US dollar (USD). 1 Australian dollar is equivalent to approximately 0.77 US dollars.
Are there direct flights to travel to USA from Australia?
Currently, Delta and United have direct flights to travel from Australia to USA. However, they only go as far as Los Angeles or San Francisco. If you want to visit another city, you will have to make a stopover in these two cities. This flight takes approximately 13.5 hours.
Apart from those mentioned above, for travelling to USA from Australia there are flights with 1 or more stopovers in Asian cities such as Tokyo (Haneda Airport) or Seoul (Incheon International Airport) whose total flight time is much longer, reaching up to 28 hours including stopovers.
---
About the author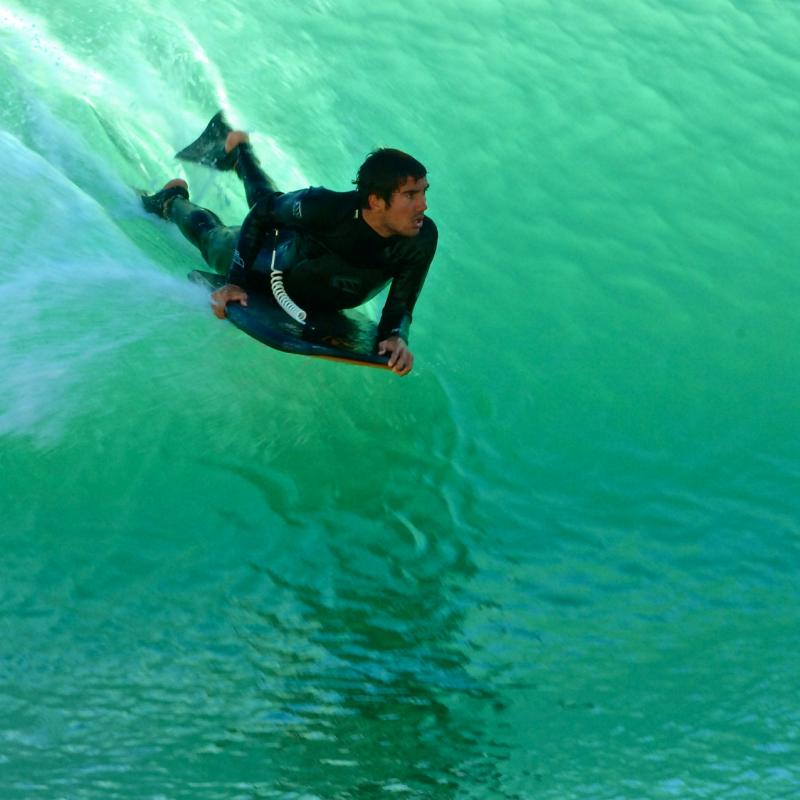 Juan José Herranz
Hello! I'm Juan Jose, a boy from Extremadura who loves to travel and share his experiences with readers. I write articles for Visagov.com and I also help users to process electronic visas for all countries in the world that require it. I'm more of the mountains than the beach, so the quiet destinations with green landscapes are my favorites.
---