Cities to visit in Mexico
Mexico cities are consistently ranked among the best in the world, and there is no wonder why. Mexico City, Cabo, Tulum, and San Miguel de Allende, have earned their reputations for offering the best to the visitors. Mexico draws millions of tourists every year from all walks of life, making many of its cities feel overrun. With breathtaking architecture and buildings and stunning beaches, Mexico is undoubtedly a great place to spend your holidays. If you are visiting this country any time soon, below are some of the best cities to visit in Mexico:

Mexico City
Steeped in rich history and culture, Mexico City is the most popular destination to visit in Mexico. The city boasts many ancient Aztec sites, delicious cuisine, and luxury hotels, all at affordable costs. In short, you'll find anything you can think of here in Mexico City. Some areas in the city are too lively while others are more laid back. There is some really incredible colonial architecture you can witness here. Some must-see attractions include, Frida Kahlo Museum, the Palace of Fine Arts, Basílica de Santa María de Guadalupe and La Ciudadela – the artisanal market.

Cancun
Cancun is a fun and lively city featuring glittering turquoise beaches and vibrant nightlife. The city has two main parts; one where you can live in luxury hotels and enjoy expensive cuisine and amazing spas, and the other where you can witness concrete buildings in the neighborhoods. However, both are worth exploring. Most of the visitors enjoy sunbathing on the beach or partying in their resorts, while many are interested in exploring Chichén Itzá, snorkeling with white sharks, swimming in the beautiful cenotes, and underwater museum, and a lot more fun stuff.

Tulum
Home to the beautiful waterfront Mayan Ruins, Tulum draws hundreds of history buffs every day. This small town offers many other wonders, such as plenty of cenotes where you can swim and sparkling beaches with turquoise waters. Some popular beaches and cenotes include Playa Paraiso, Laguna de Kaan Luum – a hidden gem of Tulum, Gran Cenote, and Cenote Caracol. End your day with a drink or two at one of the bars in the Tulum. Some of the famous and most visited bars include the Batey Mojoti Bar and Pasito Tun Tun.

Cabo San Lucas
Cabo San Lucas is considered a celebrity destination, and you can often spot a famous person here on your visit. The city is home to some luxurious resorts, vibrant nightlife, lively bars and clubs, and of course, beaches. There is a lot to do in Cabo that will keep you entertained throughout your trip. You can take a boat ride to watch dolphins, enjoy horseback riding in the desert, scuba dive in the ocean, or even jet-skiing across the waters. The loud nightlife can be too much for those who are looking to relax. You can stay in San José del Cabo and avoid all this!

San Miguel de Allende
San Miguel de Allende is a charming, picturesque town where each corner is magical to explore. Strolling along the streets of the city will take you hundreds of years back. There are beautiful colonial buildings lining the streets with plenty of shops and art galleries. Some must-visit attractions here include Parish of San Miguel Arcangel, Cañada de la Virgen, Instituto Allende, and Sanctuary of Atotonilco. Don't miss out on one of the open-air markets where you can buy local produce as well as souvenirs to take back home. Keep your dates flexible and check out if there is any festival going on as the city hosts many events throughout the year.

Guanajuato
Colorful homes, old colonial buildings, and bustling plazas, this is all you can expect at Guanajuato – a UNESCO World Heritage-listed city. You can wander around the cobblestone streets, visit churches, or relax at one of the sidewalk cafes. Don't forget to grab a souvenir from one of the many local shops located on the streets. If you are an art lover, you should visit in October and attend the famous Festival Internacional Cervantino and enjoy a buffet of music, art, folklore, theatre, and more.

Cozumel
Stunning coral reefs and plenty of cruise ships; are what you can find here in Cozumel. Travelers who are after a beach vacation find it a perfect little town to relax. You can find breathtaking beaches here offering an abundance of activities. There are kayaking, sailing, snorkeling, and even paddleboarding opportunities for the visitors. Besides beaches, you can visit Mayan Ruins. These ruins are not as large as the Tulum or Chichen Itza but definitely worth a visit.

Bacalar
Tulum might feel overrated for many travelers, given the crowds all over the town. But just two hours south of Tulum, you can find a piece of paradise called Bacalar. This off-beaten village is located on the Laguna de Bacalar – the second-largest lake in Mexico. And the best part is, the whole town is not often frequented by tourists making it the best-kept secret of Mexico. The main attraction in Bacalar is the lagoon, whose colors change throughout the day, earning it the name "Lake of Seven Colors".

Merida
This metropolis of beautifully colored buildings, and art, is another hidden gem of Mexico. Merida was built on the ancient Mayan city's site. One minute you'll be exploring the beautiful streets and admiring the colonial architecture, and the next moment you'll find yourself at one of the stunning beaches. There are a few markets in the city where you can eat unique local fruits, snacks, and much more to your surprise. Those who are interested in Mayan Ruins can start their journey from Merida as many archaeological sites are near the city.

Izamal
Izamal is an unusual yet one of the prettiest cities in Mexico that is all yellow! Yes, that's absolutely true. An hour drive from Merida, you'll find Izamal, which used to be a worship center of Mayans. Today, the town is popular for its captivating aesthetics. Just like the blue city of Morocco, Izamal is covered in a yellow hue from top to bottom. As the town is small and laid-back, you'll not need more than a day to fully explore it. Don't be surprised to see horse-drawn carriages still operating here.


---
About the author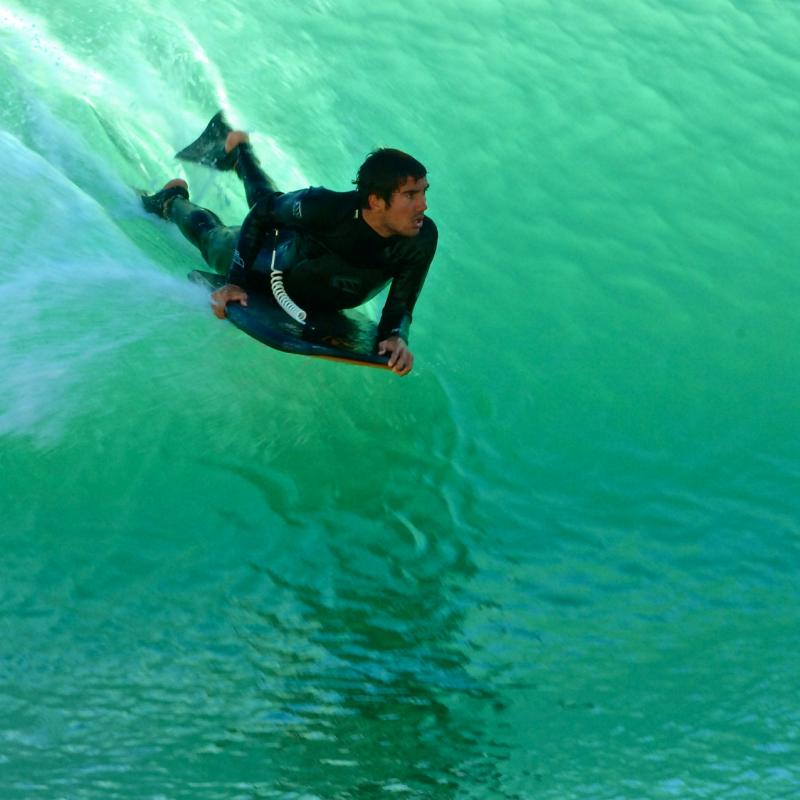 Juan José Herranz
Hello! I'm Juan Jose, a boy from Extremadura who loves to travel and share his experiences with readers. I write articles for Visagov.com and I also help users to process electronic visas for all countries in the world that require it. I'm more of the mountains than the beach, so the quiet destinations with green landscapes are my favorites.
---