New Zealand Visa for US Citizens
Home to some of the most picturesque landscapes and remote locations on the planet, New Zealand is the ideal destination for nature lovers and adventure seekers. The small island country served as the setting for The Lord of the Rings and since then its immense beauty has finally received the attention it deserved and millions of travellers enjoy each year its unexplored mysticism. Most travellers go to New Zealand in search of a natural paradise. Its stunning landscapes, glaciers, lakes and mountain ranges are praised all over the world and, in addition, the Kiwi people are known to be one of the friendliest cultures on earth.
The United States ranks third in the arrival of international tourists to New Zealand, with more than 350,000 visitors a year, a figure that continues to increase each year. Whether you're looking for the ultimate adventure destination or being fascinated by the island's cultural and historical heritage, here's everything you need to know about getting a New Zealand visa for U.S. citizens.
Do US citizens need a visa to visit New Zealand?
The U.S. is among the 60 nations in the world that do not need a visa to travel to New Zealand. People with a U.S. passport can stay in New Zealand for up to 90 days without applying for a visa.
However, since October 2019, all U.S. citizens must obtain an electronic travel authorization, a new mandatory requirement for all visits not exceeding 90 days in total.
New Zealand Electronic Travel Authorization (NZeTA) for U.S. citizens can be obtained online. The process is fairly easy and it takes 1 to 3 business days to get a response and receive authorization in your mailbox.
The NZeTA for U.S. citizens is valid for up to 2 years from the time it is issued. That means it can be used within 2 years but the total time spent in the country cannot exceed 90 days.
The NZeTA it is cheaper if you do it online and this is the necessary documentation to be able to apply for the New Zealand eTA for US citizens:
Having a valid passport that does not expire until 6 months after your expected date of departure from the country.
Provide basic and accurate personal information.
A photo of the applicant.
Pay NZeTA fees.
How long can a US citizen stay in New Zealand?
The NZeTA allows U.S. nationals to stay in the country for up to 90 days without having to apply for a visa. However, there are other types of visas for U.S. citizens who wish to stay for more than 90 days in New Zealand.
These visas must be obtained at consulates or embassies in person and include the following types:
Visitor Visa for Medical Treatment: If you are a U.S. citizen who wants medical advice or treatment in New Zealand you may be eligible for a Visitor Visa for Medical Treatment.
Student Visa: This visa is intended for foreigners wishing to study in New Zealand for more than 90 days. It also allows students to work part-time under certain regulations during their studies. If the holder of a student visa wishes to remain in the country after completing his studies, he/she must apply for another visa.
Business and work visas: If a foreigner wishes to work in New Zealand, they must apply for a business and work visa, under the correct subcategory. There are several types of visas for people who wish to work or do business in New Zealand, ranging from skilled migrant workers to post-school work visas, including options for working visa holders partners.
Family visas: These visas allow members of the same family unit to meet or visit in New Zealand. There are more than 20 types of family visas for New Zealand and the nature of the relationship between applicants will determine the most convenient type of visa.
Where should I stay when visiting New Zealand?
While visiting a foreign country is one of the best experiences for those who love to travel, being in an unknown place can also be challenging. Sometimes it's not easy to find reliable information online about where to stay, what to see or where to eat, and therefore it can be difficult to plan accommodation and a clear itinerary in advance.
Here are some accommodation tips for beginners:
Auckland and Wellington are the two safest options for setting up a "base camp" for any trip to New Zealand. Auckland is New Zealand's largest and most vibrant city. Wellington is the capital and its location allows visitors to easily travel to the southern island, which is considered the seat of the most beautiful parts of the archipelago.
A great aspect of travelling to New Zealand is to enjoy the remote location of many of its cities. However, staying in an extremely remote location can mean higher housing prices and fewer facilities and services available. If you're looking for a perfect mix of nature and civilization, choose medium-sized cities that aren't extremely remote and are also not very populated. Examples of these cities could be Motueka and Greymouth in the north and northwest of the South Island or Tauranga and Whakatane east of Auckland.
Is New Zealand expensive?
The Currency of New Zealand is the New Zealand dollar. Coming from the U.S., the exchange rate is quite favourable for American travellers. That said, travelling around New Zealand is very expensive.
Tourists tend to spend most of their budget on food, accommodation and transportation. Depending on your travel style and whatever you want to cover on your trip, a $130 daily budget is easy to spend.
Booking accommodation in advance, finding seasonal deals, cooking your own meals and renting a car are examples of things that can help you optimize your budget in New Zealand.
---
About the author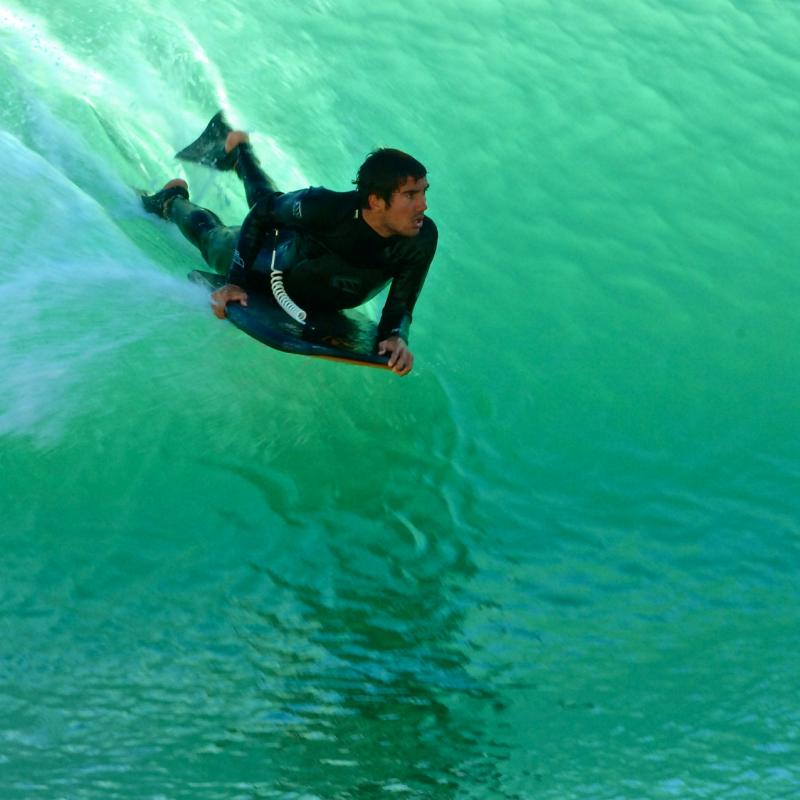 Juan José Herranz
Hello! I'm Juan Jose, a boy from Extremadura who loves to travel and share his experiences with readers. I write articles for Visagov.com and I also help users to process electronic visas for all countries in the world that require it. I'm more of the mountains than the beach, so the quiet destinations with green landscapes are my favorites.
---