Things to do in Bahrain
Bahrain is one of the most well-known countries in the Arabian Peninsula and is most renowned for its traditions, spices, and beautiful pearls that are traded all over the world.
Despite a drop in tourism in the Middle East as a result of the Arab Spring, tourists flock to Bahrain, and it remains a popular destination for those seeking an exotic enclave with a variety of unique and engaging attractions.
While you may come for the various attractions, you will undoubtedly remain for the warmth and openness people extend to every visitor. Bahrainis are known for their friendliness and are eager to greet you with open arms and show you around their beautiful country.
The greatest locations to visit in Bahrain are listed below:

Explore the City of Manama
The Bahrain World Trade Centre, with twin buildings that rise 240 meters above the earth, dominates Manama's gleaming cityscape. Visit Bab Al Bahrain, a classic souk framed by an arched gate entrance, if you're searching for a taste of the city's history.
The pulsing souks, where you can find spices, pearls, and gorgeous carpets, are some of Manama's outstanding highlights, and you can also visit the Bahrain National Museum to learn about the city's Portuguese and Persian origins.

Pray at Al- Fatih Mosque
The Al Fatih Mosque is Bahrain's biggest mosque, erected as a grand statement in honor of Sheikh Ahmed Bin Muhammad Bin Khalifa, the founder of modern Bahrain, who was known as 'Al Fatih.'
During construction, architectural elements from all around the world were used in the mosque, making it a true piece of art, with flawlessly gleaming Italian marble to magnificent Indian doors to high-quality Irish carpets.
Al Fatih can accommodate up to 7000 worshippers and has English and Arabic-speaking guides on hand to conduct free guided tours every day.
See the Tree of Life
The Tree of Life is unlike any other tree you've ever seen. It's in the desert, and no one knows how it manages to survive without water. It's a magnificent tree in Bahrain, growing on a 25-foot dune built around a 500-year-old bastion. This tree is around 400 years old and is 32 feet in length. You can debunk the myths surrounding the tree of life and learn about its history in the visitor center during your visit. Don't forget to pay a visit to the Tree of Life.

Dilmun Park
The park's architecture, water fixtures, and stone statues are all styled after the ancient Dilmun culture, and the attention to detail in the architecture, water fixtures, and stone statues is breathtaking.
Lost Paradise of Dilmun is Bahrain's largest water park, with a total size of roughly 77,000 square meters. It is divided into numerous sections, each with its own set of attractions. In addition to kids' areas and sandy beaches, some attractions range from peaceful to exciting.

Bahrain National Museum
Visiting the Bahrain National Museum is an excellent opportunity to learn about Bahrain's history. It is one of the country's largest and oldest museums. Archaeological artifacts dating back nearly 6,000 years can be found on the 27,800 m2 site. T
he archaeological treasures from ancient Dilmun are among the most prominent sights, but the replica of the old Souq should not be overlooked. Furthermore, the museum is more than just a repository for the past; the theatre hosts a variety of performances, and new modern exhibitions are added regularly.
Beit-Alquran
Beit Al Quran boasts the region's best collection of old Qurans, with Qurans from nearly every century from Islam's inception in 610, as well as some of the first translations into European languages.
The museum also houses the oldest copy of the Quran, which was translated into Latin in 955.
In addition to Qurans, it has manuscripts, woodcarvings, and samples of Islamic calligraphy, as well as a library including works by Rumi and Omar Khayyam, two historical poets.

Bahrain International Circuit
In any event, you must visit the International Circuit while in Bahrain, as it is one of the most famous motor racing circuits in the world. For motor racing lovers, Formula One "F1" was introduced to Bahrain in 2004.
Michael Schumacher, the winner of the first Formula One race in Bahrain in 2004, was present. Thousands of people flock to this 5.4-kilometer-long track every year to see the annual Formula 1 Grand Prix in Bahrain.

Al Areen Wildlife Park & Reserve
Al Areen Wildlife Park is a zoo and a nature reserve in Sakhir, with a total area of 10 square kilometers. It is the Kingdom's only land-based protected area. Although it was created in 1976, the park has undergone extensive modifications in recent years.
A spectacular aviary and an Arabian wild animal complex are among the most recent additions. Al Areen Wildlife Park & Reserve is a must-see destination in Bahrain, with more than 80 species of birds, 25 kinds of vegetation, 45 species of mammals, and many herds of beautiful mature oryx.
Amwaj Islands
The Amwaj Islands are a series of man-made islands in the Arabian Gulf's dazzling blue waters. Shopping malls, luxury restaurants, cafes, and resorts are among the numerous fascinating attractions on the Amwaj Islands.
As a fast-rising city, it boasts elegant towers, making it a top investment destination. With luxury skyscrapers springing up all over the island and a plethora of hotels and good cafes to keep you entertained, this quickly growing city is a terrific destination to visit in Bahrain.

A'ali
A'ali, which is recognized for its ceramics, is a must-see for art lovers. Pottery shops abound around the city, where you may examine the work of local artists and perhaps even catch one of them at work. Visitors are frequently allowed to try their hand at pottery by the artists. A'ali is also notable for its more than 5,000-year-old burial mounds.
The Bahrain National Museum now houses many cultural relics discovered in these mounds. Aa'ali is a must-visit for all art lovers.
So these were some of the best places you can visit in Bahrain. Before visiting, find out if you need to apply for a visa to enter Bahrain or not. Get your visa information here.

---
About the author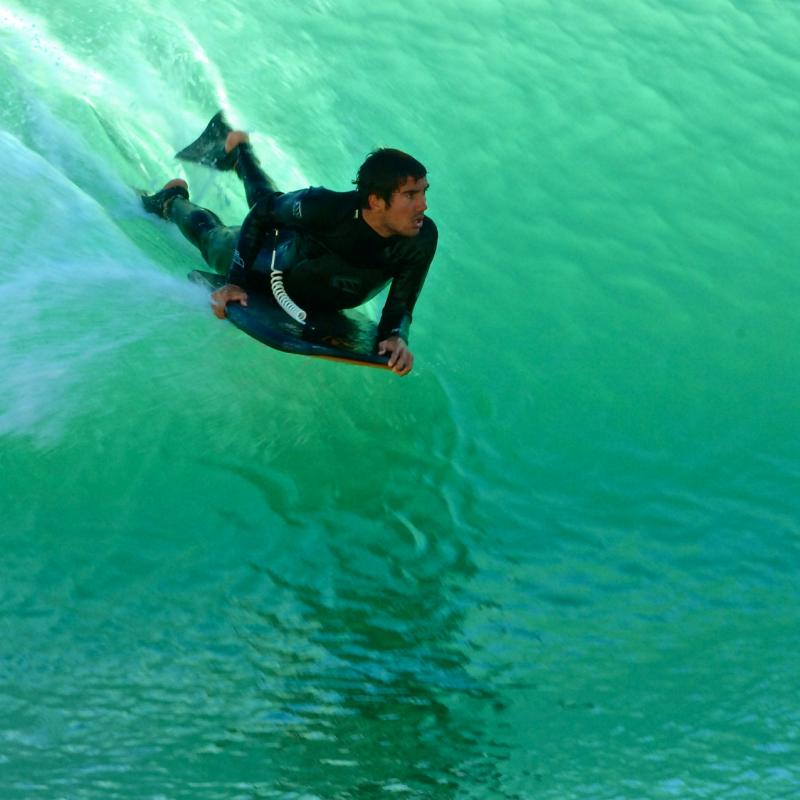 Juan José Herranz
Hello! I'm Juan Jose, a boy from Extremadura who loves to travel and share his experiences with readers. I write articles for Visagov.com and I also help users to process electronic visas for all countries in the world that require it. I'm more of the mountains than the beach, so the quiet destinations with green landscapes are my favorites.
---