What to see in India?
India in South Asia is one of the best destinations in the world to experience a variety of attractions. To describe India as beautiful would be an understatement. Its breathtaking landscapes, exotic wildlife, centuries-old history, rich culture, world-famous monuments, and delicious cuisine make a phenomenal experience.
At the same time, certain pockets of the country can be too chaotic and crowded, making you feel overwhelmed. But that's India in its raw and alluring form.
Due to its mammoth size, it's impossible to experience all of India within a short span of time. So, we have outlined some iconic attractions that should be on every traveller's bucket list.

The Capital City of Delhi
If you don't have a lot of time to spare, Delhi, the nation's capital, is the best place to experience the gist of India. It's divided into two areas known as New Delhi and Old Delhi, where the former has a more westernized appeal, and the latter gives a traditional feel. The city is home to many historic monuments that resemble the powerful era of the Mughal Empire and the reigns that governed India afterward.
The India Gate, Red Fort, Jama Masjid and Humayun's Tomb are some must-see attractions here. Don't forget to pay a visit to Chandani Chowk, a market for goods of all kinds, but especially famous for lip-smacking street food!
The Old City of Varanasi
How do you like the idea of exploring one of the oldest cities in the world? The holy city of Varanasi, set along the banks of the Ganges River, has an ancient, spiritual and mystic appeal to it. Every year, thousands of locals visit the city to perform their rituals and seek blessing from this sacred place.
For tourists, there isn't a better place to take a look into local life and Hindu rituals than Varanasi. Besides the temples, you can also go on a boat ride in sunset enjoying the views around. There are also many small shops selling street food, jewelry, clothes and souvenir items.
Wildlife National Parks
India's wildlife is as diverse as its landscapes. While the Bengal tiger is the star attraction as well as the national animal in India, be prepared to witness other majestic beasts such as one-horned rhinos, leopards, Asian elephants, and water dolphins as well.
The choice of national parks to view wildlife is endless in India and some of the popular ones are Nagarahole National Park in Karnataka, Kaziranga National Park in Assam, Hemis National Park in Jammu-Kashmir and Satpura National Park in Madhya Pradesh. If you are a bird enthusiast, Nalsarovar Bird Sanctuary in Gujarat is one of the best places to view endemic and migratory birds.
The World Wonder Taj Mahal
No visit to India is complete until you set your eyes on the Taj Mahal in Agra, considered one of the seven world wonders on earth. Declared as a UNESCO World Heritage site in 1982, this magnificent structure was built as a token of love by the Mughal emperor Shah Jahan in memory of his favorite wife Mumtaz Mahal.
The iconic mausoleum is primarily built out of white marble and adorned with other precious elements such as sapphire, jade, crystal, and turquoise. The architecture incorporates elements from Islamic, Ottoman, Indian, and Persian styles. Take a guided tour to experience the grandeur of this memorial overlooking the Yamuna River.
Pristine Beaches of Goa
India is home to a stunning coastline with plenty of opportunities to bask in the tropical weather and idle in sandy beaches. Goa is the iconic destination renowned for its picturesque beaches, colonial setting and laid-back and hippie vibe. It's also a major hub for adrenaline-sparking water sports like kayaking, windsurfing, jet-skiing and snorkelling.
Most of the beaches in Goa are mainly geared towards tourists, with plenty of cafés, restaurants and bars. You will find some beaches like Agonda to be quieter and more relaxed, while others like Baga and Anjuna to be more active and entertaining. If you are looking for alternatives to Goa, Karnataka, Pondicherry, Maharashtra, and Kerala are good areas.
The Desert Region of Rajasthan
Rajasthan, with its expansive deserts, ancient forts and majestic palaces will leave you in awe about India's splendor. One of the best ways to explore its desert area is by taking a jeep ride, although you also have the option of camping. You will come across ancient relics, colorfully-clad camels and interesting animal species.
Jaipur, the capital of Rajasthan state, nicknamed the "Pink City of India", is a must-visit destination. Explore its pink-hued architecture, indulge in its heartwarming food and go cycling in the area to witness local life. Udaipur, Jodhpur and Chittorgarh are other cities worth visiting.
Ellora Caves in Aurangabad
Ellora Caves are a UNESCO World Heritage site that boasts of immense archeological value. They consist of cave monasteries and temples carved out of a basalt cliff incorporating elements from three different faiths such as Buddhism, Hinduism, and Jainism.
There are 34 caves that visitors can explore to admire the architecture and learn about the lifestyle of pilgrims and monks who resided there in the past. These elaborately carved out structures are nothing short of a masterpiece as they showcase immaculate precision and attention to detail. It's best to visit Ellora Caves during colder seasons as it could be difficult to enjoy your tour during summer.
Make Your Next Trip to India
It's important to plan your itinerary carefully, taking into account the time you might waste on travelling to one point to the other, transport options, budget, and safety. It's difficult to visit every state in one trip, so we recommend you to pick places based on your most preferred type of attractions and activities. If you are looking for an easy, hassle-free way of processing your visa to India, you have come to the right place.
---
About the author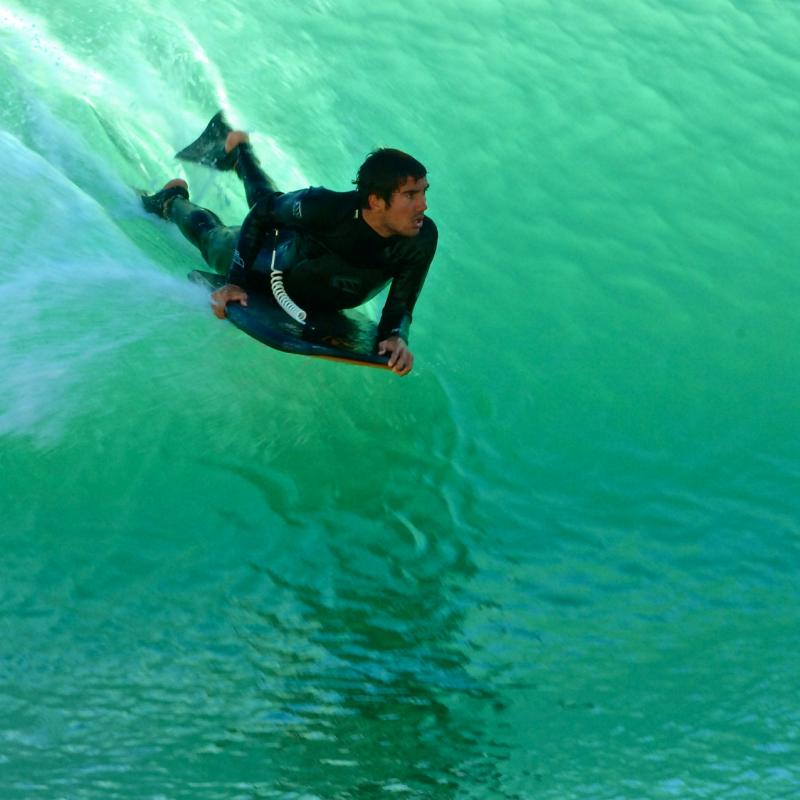 Juan José Herranz
Hello! I'm Juan Jose, a boy from Extremadura who loves to travel and share his experiences with readers. I write articles for Visagov.com and I also help users to process electronic visas for all countries in the world that require it. I'm more of the mountains than the beach, so the quiet destinations with green landscapes are my favorites.
---