What to See in Nepal
Nepal is truly a magical destination that is known worldwide for its picturesque landscape, ancient buildings, monuments, monasteries and centuries-old temples.
Over the years, Nepal has managed to draw in thousands of tourists to its land, all thanks to its attractions that visitors can explore without going over budget. Apart from these attractions, there are many activities to enjoy in this diverse country, such as trekking, rafting, shopping, and much more. On top of that, Nepal has the easiest visa requirements.
Here is our guide to some of the best things to see and do in Nepal.

Trek to Everest Base Camp
Nepal is home to the highest mountains on earth, Mount Everest. Every year, many experienced trekkers climb the mountain. But you don't need to be sad about it as you can also trek and view this majestic beauty. If you know how to trek, you can simply take the route towards the base camp of Everest and catch a spectacular glimpse of the mountain.
Though the region is not scenic, but the views of Everest make it a famous destination for tourists, trekkers, and climbers. You can also book a guided hiking tour with local as well as international tour companies. It is highly recommended to book a guide, especially if you are trekking for the first time.
Explore Kathmandu
The capital of Nepal, Kathmandu, is one of the most unique cities in the world. Almost every corner of this city surprises visitors with its magnificent pagodas, stone images and complex carvings. As the city is filled with numerous shrines and temples, visitors feel like they are entering a live museum when they visit Kathmandu.
The biggest highlight of Kathmandu is the Durbar Square which is a UNESCO World Heritage Site. Durbar Square was badly damaged in an earthquake in 2015, and as a result, many of its buildings were destroyed. Despite the damage, it is still an important sight to visit in Nepal.
Other attractions include Boudhanath Stupa, Swayambhunath (Monkey Temple), the Temple of Kumari and Pashupatinath Temple.
Chitwan National Park
Nepal is not just about trekking and hiking to the beautiful mountains. There is much more to see and explore here, including the famous Chitwan National Park.
The park is an amazing place for safari and wildlife viewing. It is home to many creatures, including Bengal tigers, sloth bears, buffaloes, rhinos, leopards and deers. On some days, you can also spot crocodiles and dolphins in the rivers. The park is specifically famous among ornithologists as it is home to more than 500 species of birds. You can either explore the park on foot or on elephants if you want close-up views of animals.
Visit Pokhara
Pokhara is one of the most beautiful cities in Nepal. The city is surrounded by some of the highest mountains, including Annapurna, Dhaulagiri, and Manaslu. Pokhara is also the main gateway for trekkers to the Himalayas and also a starting point for treks towards the Annapurna and Jomsom regions.
Evenif you are not into trekking, you can witness the surreal views of mountains from many corners of the city. If you are looking to spend some peaceful time amidst nature, then head off to Lake Phewa. There are many accommodation options there to choose from as well as shops and restaurants.
Go Water Rafting
Nepal is undoubtedly a great place for water rafting. Depending on how much time you wish to spend on the river, there are several rafting options available for tourists. For example, there is a trip from Kathmandu available all year round. This one-day rafting trip at the Trisuli River offers an hour of rafting followed by a lunch and then a final draft before heading back. After you are done, you can either head off towards Pokhara or Chitwan or go back to Kathmandu.
If you are up for an intense rafting trip, then Bhote Koshi River Rafting is for you! The rafting takes two days and is recommended for those who are up for some real adventure.
Trekking in the Annapurna
The Annapurna Region of Nepal offers many trekking options ranging from a few days to weeks. If you have enough time and you are there solely for trekking adventures, then you should take the route of the Annapurna Circuit, which takes about 21 days to complete.
Another popular trek is towards Poon Hill. Many trekkers reach the hill early to witness the sunrise and the spectacular views of Singa Chuli, Annapurna South, and Dhaulagiri. There are many other trekking routes available and different levels of difficulty.
You can plan your trek in advance or even book a guide. The region has a really good infrastructure, so trekking is not a challenging task. The paths are very well maintained, and there are many accommodation and food options.
Mountain Biking
There is no shortage of adventurous activities to enjoy in Nepal. One of the most exciting activities to enjoy on your trip is mountain biking. Though Kathmandu is the most famous mountain biking spot, there are many other places for it, such as Shivapuri National Park. You start off your challenging ride from the dirt roads of Budhanikantha. If you want easier biking options, you should explore the roads of Bungamati, Chapagaun, and the Godavari.
These places offer amazing biking routes along with breathtaking scenery. Kathmandu to Nagarkot is also another popular biking route.

Panoramic Mountain Flight Tour
Imagine flying over the spectacular Himalayas in a helicopter! Magical, isn't it? Nepal is famous for scenic flights over its many mountain regions, especially the Himalayas. If trekking is not your thing and you also want to enjoy mountain views, then there is no better way to do it than with a panoramic flight tour.
Most of the tours offer scenic views of many mountains, including Mount Everest, Mount Gosaithan, Mt. Pumori, Mt. Makalu and Mt. Dorje Lhakpa.

Enjoy the Nepalese Cuisine
Nepalese cuisine is underrated as many people are not aware of how good it is. The local food is simply lip-smacking. Their cuisine is a blend of flavors from India, China, and Tibet. From aromatic dal-baht to famous Nepalese momos to dumplings to tangy Pani puri, the food here is truly delicious and doesn't cost much. The majority of dishes are made with healthy ingredients such as vegetables, locally grown spices, garlic, mustard oil and lean meat.

Another main highlight of their cuisine is the Everest Beer made with rice, which is really delicious and cheap. Raksi drink is also famous among Limbu people and is served with beef or pork.
Lumbini
Lumbini is a pilgrimage town and also a UNESCO World Heritage Site. Many of the visitors there are Buddhists coming from all over the world. Lumbini is also famous for being the birth town of the historical Buddha Siddhartha Gautama. The Maya Devi Temple in Lumbini is said to be Buddha's birthplace and contains an ancient stone from the 2nd century marking the birth of Lord Buddha.
---
About the author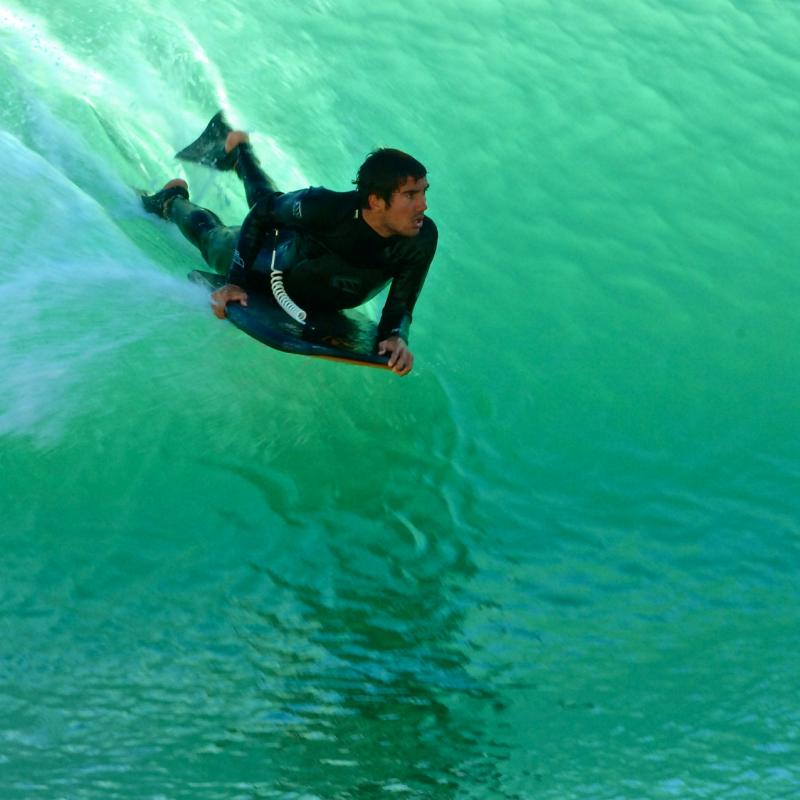 Juan José Herranz
Hello! I'm Juan Jose, a boy from Extremadura who loves to travel and share his experiences with readers. I write articles for Visagov.com and I also help users to process electronic visas for all countries in the world that require it. I'm more of the mountains than the beach, so the quiet destinations with green landscapes are my favorites.
---