How to organize a safari to Kenya
A safari to Kenya

When we talk about Kenya, the image of a dazzle of zebras, a tower of giraffes, or pride of wild lions in the African savannah immediately comes to our mind. A visit to a nature reserve is one of the main tourist attractions of this South-East African country. Safaris are unforgettable; an exotic adventure where you will feel Kenya opening its heart and showcasing nature in its purest form.
If you plan to go on a safari, it is best to organize it well before you start your journey. Timing your travel, and knowing what to take and where to stay are fundamental considerations before going on a safari.


What is the best time of year for a safari in Kenya?

It is essential to consider when you will travel to Kenya if you plan to go on safari. There is are distinctive peak and low seasons based on the weather and animal migrations. If you go during low season, then you may get cheaper rates, but it likely will be more challenging to find the animals.
The best time to make these excursions comes hand in hand with the migration that comes from the Serengeti, a Tanzanian national park. These months range is from July to September, which is the driest season, and when you will be able to see the migration of millions of wildebeests to the Masai Mara.
One of the most common questions related to going on safari is how many days should be dedicated to the activity. The answer depends both on your budget and how eager you are to see animals.
Although a safari a fantastic and unique opportunity, it can be physically exhausting, so we recommend a maximum of 10 days. This is merely a suggestion as will depend on if you plan to visit different natural parks or if you have the energy, inclination and budget for more.


What are the best places to go on a safari in Kenya?

One of the best aspects of Kenya is its propensity of national parks teeming with wildlife. If it's your first time going on safari, then the Masai Mara national park is a must.
You can also opt for the Samburu National Reserve, located north of the Ewaso Ng'iro River, where you'll go through a more mountainous landscape that separates the parks of Samburu, Shaba and Buffalo Springs.
A surprising ecosystem of meadows, riverine forests and palm trees predominate, this landscape of Kenya. Here, you can find large herds of elephant and a variety of other species of flora and fauna.
Another place we also recommend visiting is Lake Nakuru, where the main "attraction" is to see the endangered white rhino, as well as a lake crowded with pelicans and pink flamingos.

What equipment should I bring to the safari?

Before starting a safari adventure, you should know what items are essential to have on your packing list. Your chosen safari operator may have a specific list of suggestions, but we strongly recommend packing the following items:
- Comfortable clothes: You will spend the majority of your day sitting in a vehicle while on safari, so wearing neutral coloured and comfortable clothes is a must. Avoid wearing white or bright colours as this can distract or scare the animals. Surprisingly, Kenya can get very cold, especially in the early mornings and evenings when temperatures drop considerably. We recommend bringing layered clothing that is easy to get on and off throughout the day and can also assist with sun and wind protection.
- Sunscreen: A sunburn can ruin an otherwise amazing holiday so bring sunscreen along and ensure that you use it. Sunscreen can also be expensive to purchase in Kenya compared to at home.
- Photo equipment: Of course, we can't do all this without immortalizing the moment on camera. Phones might be OK for selfies, but they will not be sufficient for taking photos of animals from a distance, so consider what type of camera and lenses you intend to bring. For this same reason, we also recommend bringing binoculars.


Where to sleep while on safari in Kenya?

Your choice of accommodation for the safari is just as important as selecting the parks to visit. Safaris involve waking up incredibly early, often before sunrise, so you will want a comfortable sleep. The meals that chefs can whip up in the African wild can be excellent and luxurious, even hours away from any city. The following list we will make you a small summary of the different types:
- Tented Camp: Tented camps are mobile or semi-mobile accommodations. Large military-style tents often with bathrooms, hot water to shower, and comfortable beds. It is a unique experience sleeping outdoors, surrounded by the sounds of nature. Depending on the quality and price will have more or fewer amenities.
- Camping: This is the cheapest way to stay. They have basic infrastructures such as shared bathrooms, showers, picnic areas, shaded areas, kitchen, etc.
- It is important to know that during the day, the campsites do not generally have electricity, as solar batteries are charged during the day and used at night to light up the dark African night.
- Lodge: The hotels are called lodges, and several types are available depending on the quality and price we want. The lodges usually have good facilities, internet, swimming pools, hot showers, private bathrooms, etc. Although it may seem obvious, these luxuries are not available in the middle of the savannah. Some travellers feel more comfortable being in the enclosed comfort and security of a lodge versus a tented camp.


Other important tips

Throughout the article, we have explained tips and equipment to consider once you are inside Kenya, but it should be noted that, first of all, a visa and yellow fever vaccination are essential to travel to Kenya. This is a mandatory document that must be presented at the airport, otherwise, they will not let you in.

---
About the author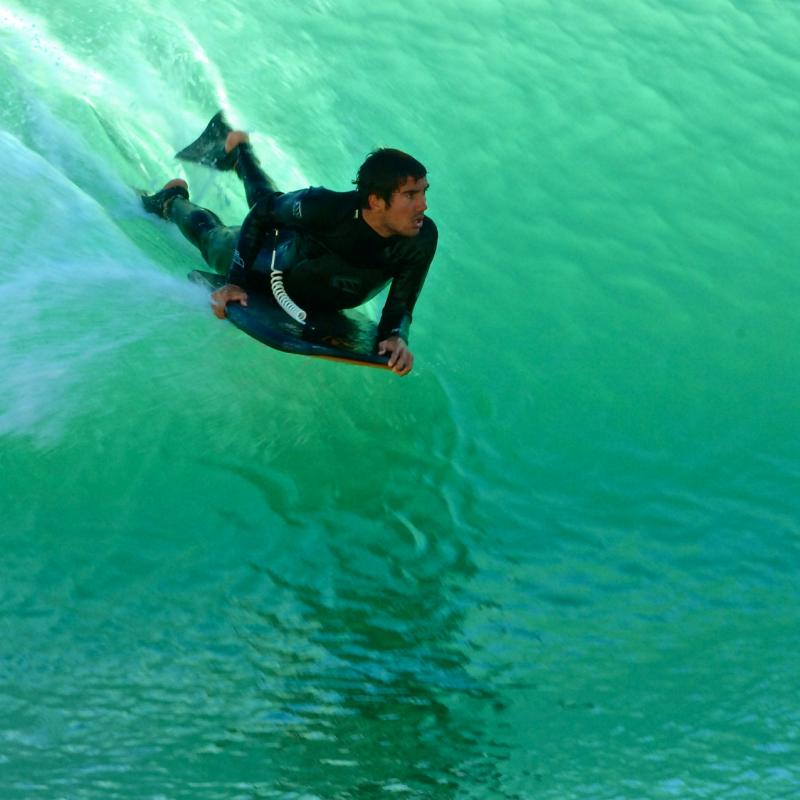 Juan José Herranz
Hello! I'm Juan Jose, a boy from Extremadura who loves to travel and share his experiences with readers. I write articles for Visagov.com and I also help users to process electronic visas for all countries in the world that require it. I'm more of the mountains than the beach, so the quiet destinations with green landscapes are my favorites.
---